Using infrared rays, it is possible to shoot in darkness, and also a night vision camera "Midnight Shot NV - 1"


Although it is a "night vision camera" that is often found in infiltration type action games, for example, it is equipped with a night vision camera function on a digital camera, even if it is dark dark digital cameras that can take pictures using infrared rays "Midnight Shot NV-1"Is on sale. It may be a digital camera that you can take rare pictures that you can not shoot with ordinary digital cameras, or you can use a completely new camera.

Details are as below.ThinkGeek :: Midnight Shot NV-1 Night Vision Camera

This is "Midnight Shot NV - 1" at 139.99 dollars (about 14,146 yen). It is an ordinary digital camera with the feeling that it looks pat.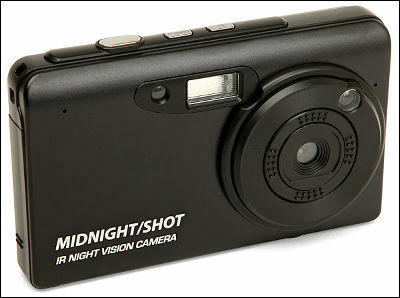 You can see nothing in normal darkness as it is normal, but you can see it like the lower picture if you use night vision mode. The invisible infrared flash illuminates the subject so shooting is possible.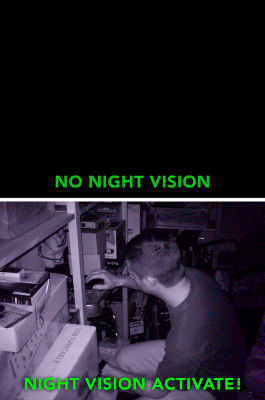 Is not it a camera that can take photographs in the dark, taking pictures of rare pictures or thinking of a whole new game?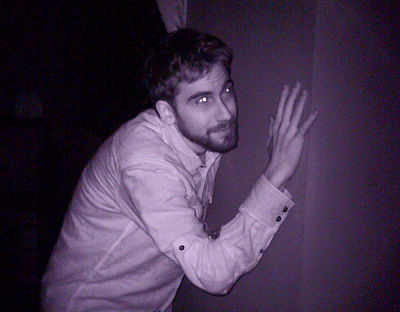 The specifications are as follows.

◆ Specification

- Shooting in the darkest darkness possible
· Not only photos but also movies OK
- Infrared photography can be taken depending on the material of the subject
Built-in infrared illumination invisible
- It is possible to switch between normal shooting and night vision mode
· Sensor: 1 / 2.5 "CMOS, 5.0 megapixel
Lens: f = 7.45 mm
Image size: 1.3 M: 1280 × 960, 3 M: 2048 × 1536, 5 M: 2560 × 1920, 9 M: 3488 × 2608 (interpolation), 12 M: 3920 × 2490 (interpolation)
· Digital zoom: 8 times
· LCD display: 3 "LTPS LCD
· Focus: fixed focus
Focus range: 0.4 m to infinity / macro 0.12 to 0.4 m
· Shutter: Electronic
- Shutter speed: 1/4 to 1/3000 seconds
· Exposure value: AE / + - 2 EV (1/3 EV Step)
· Flash: electric flash
· Night vision: infrared lighting
· Built-in memory: 16MB
· External memory: Up to 8 GB of standard SD card
· Save format: Jpeg
· Video format: AVI
Video resolution: 640 × 480
· Battery: 900 mAh 3.7 v Li-ion
· Dimensions / weight: 97 × 59 × 18 mm 108.5 g

Unfortunately as of April 24, it is out of stock. Registering your email address seems to get in touch as soon as it arrives.

ThinkGeek :: Midnight Shot NV-1 Night Vision Camera