Be a Spy with Ball Point Pen size HD Camera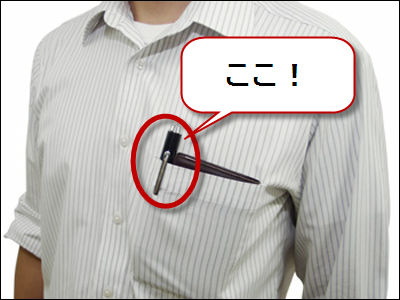 A pen-size camera! Looks like there are no place on Earth we can hide from waves of lenses.

Although most existing spy camcoders of its kind have 640*480 pixel resolution, this superb "Video and Camera HD" can take twice finer 1280*960 video.

Read on for detail.

JTT Online Shop "Pen Type Video And Camera HD 1280×960"

Priced 14,800 JPY(about $167 USD). Comes with built-in 8GB memory.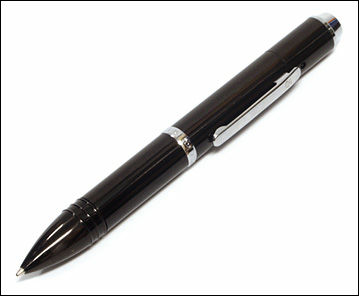 It seems nothing like an ordinary ballpoint pen. You can shoot manually, or it automatically starts shooting reacting to sound of certain level.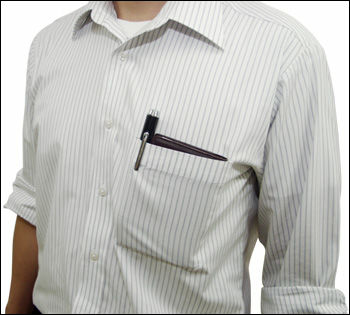 Charger holds one AA battery and connects to the camera with a USB cable.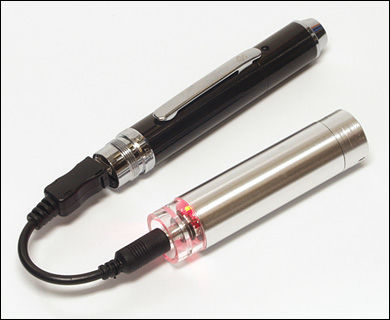 The usb cable also connects to USB port on PC.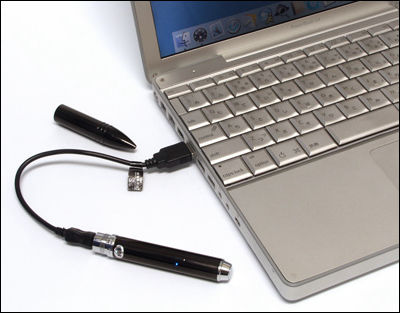 Can be of course used as a ballpoint pen.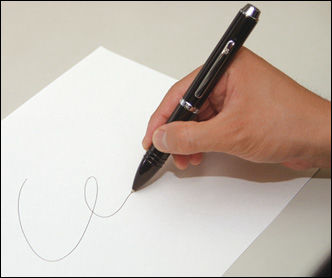 And Here's the specsheet.

Product Name: Pen Type Video And Camera HD 1280×960 8GB
Model No.:PENCAHD8GB
Price: 14,800 JPY(about $167 USD) Tax Included.
Warranty: One year
Product of China
Size: 154mm*13mm(about 6*0.5")
Weight:About 51g(0.1 lbs.)
Internal Memory: 8GB
Size of Camera: 2 Mega Pixels
Video Resolution: 1280*960pix 30fps
Container: AVI
File Size: 50 minutes video in 1.4GB
(1.4GB Maximum per file)
Operating time: 60min.
Sound: Monoral
Still Camera Resolution: 1600*1200pix
Format: JPEG
Power Supply: Internal Litium Polymer Battery(Charged via USB)
Charging Time: 45min.
Interface: USB 1.1
OS: Windows XO/Vista MacOS X 10.4 or later
Accesories:
-A Pen Camera
-USB data cable
-USB Charging Cable
-Battery Charger(with cable)
-Key chain cap
-Refill ink(screwdriver included)
-Instruction booklet

You can see a sample still and video at their official site.

JTT Online Shop "Pen Type Video And Camera HD 1280×960"

Related Post:
How to make DIY 130,000,000 pixel digital camera with Epson scanner CCD - GIGAZINE

The history of camera phone modules at Wireless Japan 2009 - GIGAZINE

Photo Imaging Expo 2009: Sony's super panorama camera "DSC-HX1" - GIGAZINE