Full HD image quality in-vehicle camera capable of easily shooting cycling images with complete waterproofing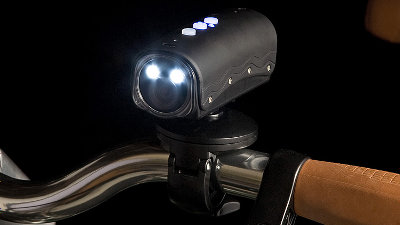 On-board camera that can be used to record powerful bike running scenery with full Hi-Vision image quality with wide angle lens with angle of view of 120 ° secured to handle with bicycle mounting bracket "400-CAM 011Sanwa Direct started selling on the net only.

Bicycle car camera (waterproof · full HD) 400-CAM011 [Sanwa Direct]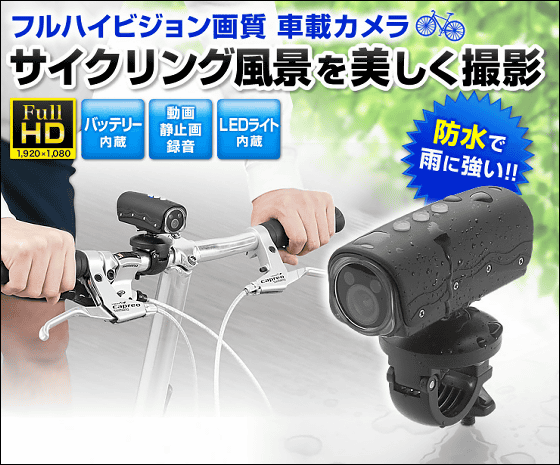 The size of 400-CAM 011 is 91 mm × 41 mm × 36 mm for the camera part. It has an attachment for attaching it to the handle of the bicycle, and you can fix the camera on the handlebar up to 26 mm in diameter. Because it has waterproof performance equivalent to IPX 8, you can continue shooting even if it suddenly becomes bad weather, you can use it in marine sports.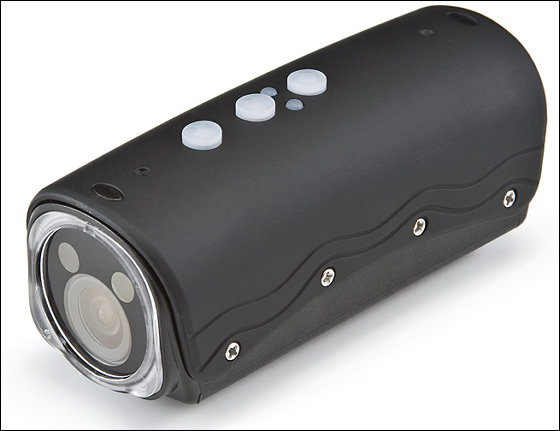 When attaching a bicycle attachment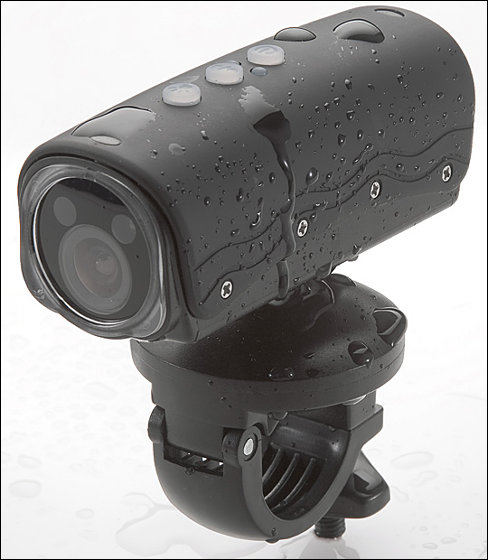 Basically, since the angle of view is 120 °, it seems that there is no problem if it is fixed with the front facing the front, but since the attachment can rotate 360 ​​°, it can shoot in any direction.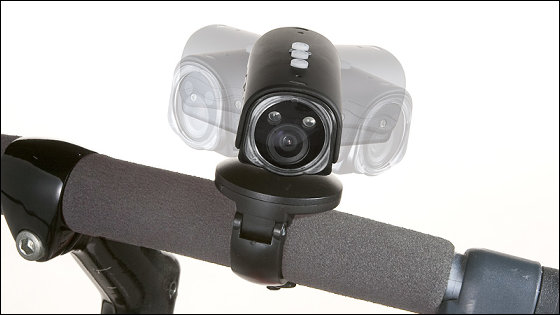 The attachment itself is like this. Since the camera installation is sliding type, it is easy to remove.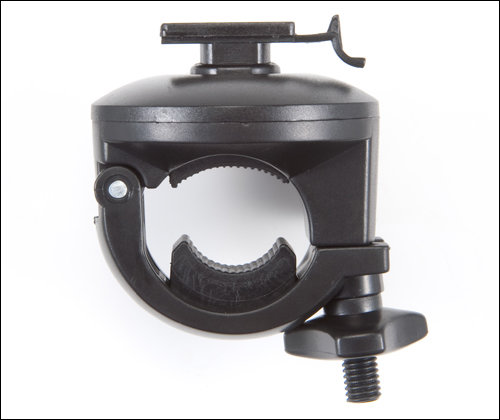 For recording media use microSD card · microSDHC card.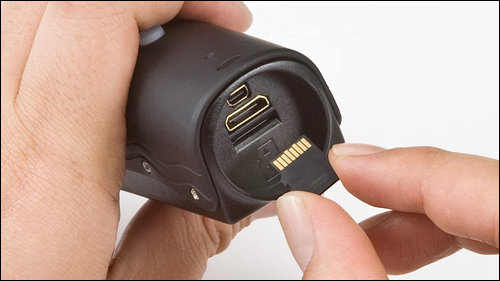 Charging is OK if you connect with the PC with the included USB cable. Continuous shooting is possible for 2.5 hours with one charge, and the time to full charge is about 3 hours.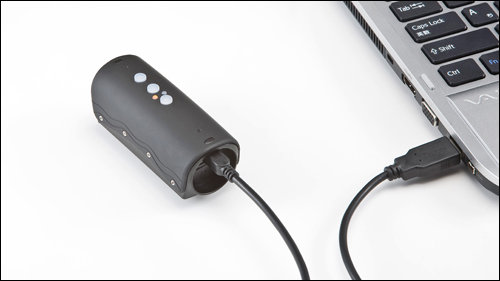 Also, since two LED lights are built in the main body, it can also be used as an auxiliary light for a bicycle. Two patterns of constantly lit and blinking are possible, but caution is necessary because illuminance is inferior to general bicycle lights.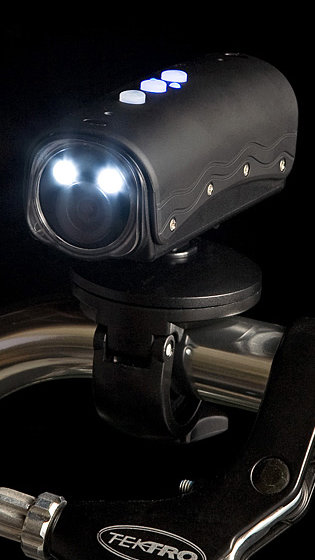 Other specs are as follows. The price is 18,800 yen.

■ Size: W91 × D41 × H36 mm camera part, attachment part: H65 × D 54 mm
Weight ■: 86 g
■ Sensor: 5 million pixel CMOS
■ Viewing angle: 120 °
Battery: 3.7 V, 1000 mAh
■ Movie shooting time: About 2.5 hours in fully charged state
■ Charging time: about 3 hours
■ Movie Size: Full HD (1920 × 1080 P) 30 fps, 720 P 60 (1280 × 720 P) 60 fps, 720 P 30 (1280 × 720 P) 30 fps
■ Movie format: AVI
Still image resolution: 12 M (4000 × 3000), 8 M (3200 × 2400), 5 M (2592 × 1944)
■ Still image format: JPG
■ Audio format: WAV
■ USB standard: USB 2.0
■ Video output terminal: dedicated AV cable, mini HDMI (not included)
■ Supported memory: microSD card, microSDHC card (Up to 32GB · CLASS 6 or higher recommended)
■ Waterproof standard: IPX 8
■ Corresponding handle diameter: up to 26 mm
■ Accessories: special pouch, AV cable, USB cable
■ Warranty period: 6 months from purchase date
■ Supported OS: Microsoft Windows XP, VISTA, 7