4K ultra high image quality, camera-integrated handheld gimbals "DJI Osmo" anyone can shoot without blurring


Aerial shooting drone capable of 4K shooting "DJI Phantom 3"Ya"Phantom 3 Standard" for beginning beginners who cut 100,000 yenDJI, which develops and sells aerial shooting drones such as "DJI OsmoWe announced. Osmo is equipped with a gimbal technology to prevent shaking during Drone's aerial photography, making it a handheld type gimbal camera that can shoot pictures with no shake even with handheld shooting.

DJI Official - DJI The World Leader in Camera Drones / Quadcopters for Aerial Photography
http://www.dji.com/ja/product/osmo

The appearance of DJI Osmo looks something like this, gimbals and cameras are mounted on the top of the handle type grip. Various control buttons are arranged in the thumb part where the handle was held, and operation is possible with one hand holding the grip. In the photograph, the mobile device holder attached to the product is attached, but it is also possible to shoot with Osmo alone by removing it.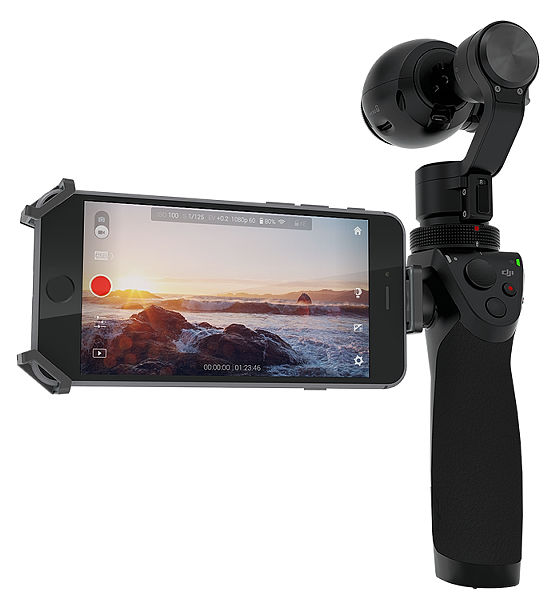 Gimbals and cameras mounted on the top of the main unit, the aerial drone'sInspire 1Also mounted on "ZENMUSE X 3"And" X3 / FC350H "are used. 1 / 2.3 inch · Sony Exmor R CMOS with effective resolution of 12.4 megapixel is installed in the optical sensor and it is equipped with 4 K (4096 × 2160) 24/25 p, 4 K (3840 × 2160) 24/25/30 p, 2.7 K 2704 × 1520) Ultra HD picture quality of 24/25 / 30p, full HD picture quality of 1920 × 1080 24/25/30/48/50/60 / 120p and HD of 1280 × 720p 24/25/30/48/50 / 60p Capture with image quality is possible. The recording media is microSD, and the movie format is MP4 / MOV (MPEG-4 AVC / H.264).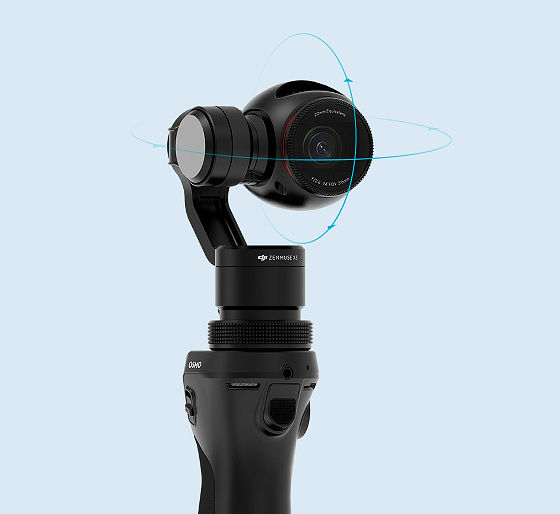 The controller section looks something like this. Power buttons, recording buttons, and controllers for adjusting the angle of the camera are laid out.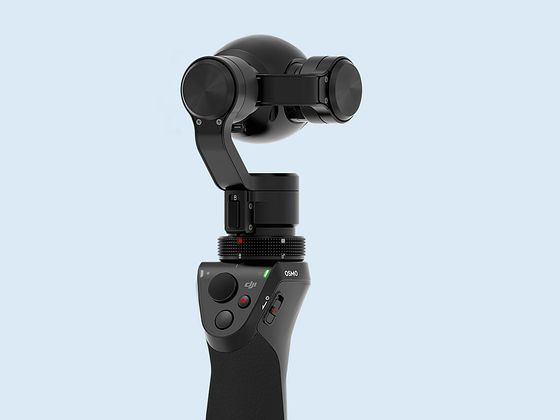 Built-in battery in the handle part. You can shoot movies for 60 minutes with 1 charge, and the time required for full charge is 60 minutes.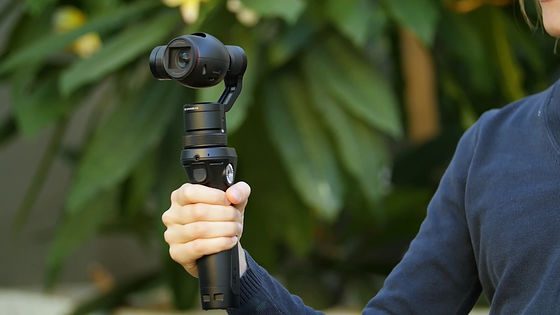 By using "smartphone application" "DJI GO", it is possible to perform shooting control and setting, and even move the camera angle from the smartphone.

DJI GO APP | DJI
http://www.dji.com/ja/product/goapp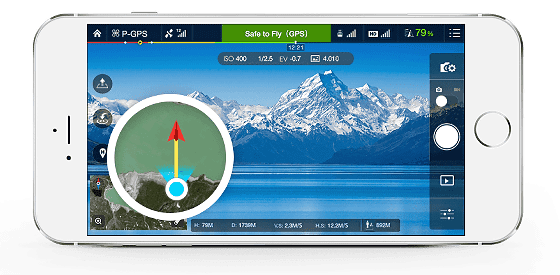 By installing a gimbal that suppresses shaking, using Osmo it is possible to do long exposure and time lapse shooting without using a tripod. Furthermore, it is also possible to easily perform 360-degree panoramic shooting using the automatic swing function.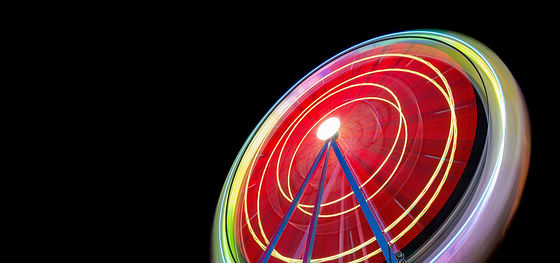 Accessories such as bike mounts, universal mounts, tripods, extension rods and extension arms are also available.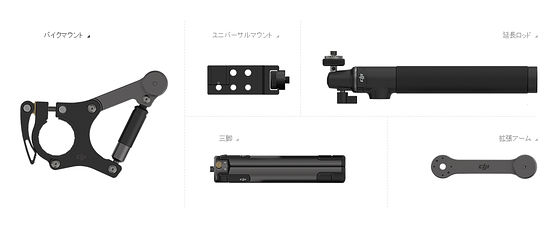 It is also possible to see images taken with Osmo. The following movies are official introductory movies that summarizes the performance and charm of Osmo.

Introducing the DJI Osmo - YouTube


A movie with magnificent nature in the Midwestern United States ......

DJI Osmo - Southwestern United States - YouTube


Movie with rustic landscape of South America · Peru.

DJI Osmo - Peru - YouTube


Osmo is a micro Four Thirds 4K camera "Zenmuse X5It is compatible with "It is possible to shoot even higher quality images as follows.

DJI Osmo - On Set with the X5 - YouTube


In addition to these, you can watch a number of movies on the YouTube channel.

DJI Osmo - YouTube
https://www.youtube.com/playlist?list=PLEFZat6QdOIHF9nDGnl_KQWSZW4mD4OEO

The main specifications of Osmo are as follows, but for detailsSpec pageIt is possible to check with.

【Handle section】
size:61.8 x 48.2 x 161.5 mm
weight:201 g (including battery)

【Gimbals】
model:ZENMUSE X 3
weight:221 g
Control angle precision:± 0.03 °
Operable range:
Tilt: -35 ° to + 135 °
Pan: ± 320 °
Roll: ± 30 °
Maximum control speed:Pitch: 120 ° / sec

【Camera part】
model:X3 / FC350H
sensor:Sony Exmor R CMOS; 1 / 2.3 "Effective pixel number 12.4 Megapixels
lens:94 ° FOV 20 mm (converted to 35 mm) f / 2.8
ISO range:100-3200 (video); 100-1600 (photo)
Electronic shutter speed:8 s - 1/8000 s (maximum 30 s when the camera is in "M mode")
Maximum still image size:4000 × 3000 pixels
Still image mode:Single Shot / Burst mode (3/5/7 continuous shooting) / Bracket shooting (3 images / 5 images @ 0.7 EV increments) / Interval / Timelapse / Auto Panorama / Selfie Panorama
Video Resolution:
UHD: 4K (4096 × 2160) 24 / 25p / 4K (3840 × 2160) 24/25 / 30p / 2.7K (2704 × 1520) 24/25 / 30p
FHD: 1920 x 1080 24/25/30/48/50/60/120 p
HD: 1280 x 720 p 24/25/30/48/50/60 p
Video recording mode:Auto / Slow Motion
Supported SD card type:Micro SD (maximum compatible capacity 64GB) Class 10 or UHS-1
Audio output:2 channel 48 kHz AAC

Although it is an interesting price, in the official store of DJI, Osmo main body and mobile device holder, 16GB microSD card, battery, charger and other accessories were set as 85,000 yen. The shipping time was undecided at the time of article creation, but details may be revealed at a recital meeting to be held on October 14, 2015.

Buy Osmo | DJI store