I tried ordering "Magokoro Gozen" of Watami Takushoku which I can deliver every day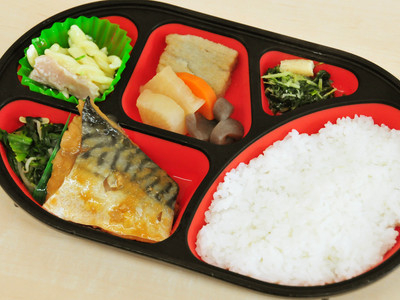 It takes time and effort to make a box lunch by yourself, and when you go out to buy, it tends to be a similar menu. Every day when it is a convenience store lunch box, nutrition is biased and it can not be said that it is a very good diet.

Therefore, we will deliver homemade lunch boxesWatami TakushokuI decided to try it. Trying out this time is a healthy lunch box 'Magokoro menu". It is made on the basis of 500 Kcal with salt and 3 g or less with several items of rice followed by several items of side dishes.

Details of what kind of lunch will arrive from below.
Magokoro Meal Delivery Delivery Wakamoto Takushoku: Magokoro Gozen

A cool box was delivered from Watami Takushoku before noon.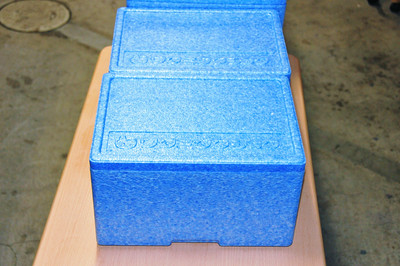 In this, there is a boxed lunch divided for one person.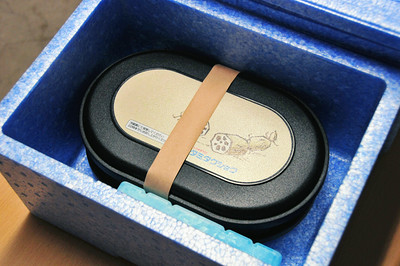 The container is not disposable, it is a system that gently washes and returns after eating. It will be collected at the next delivery.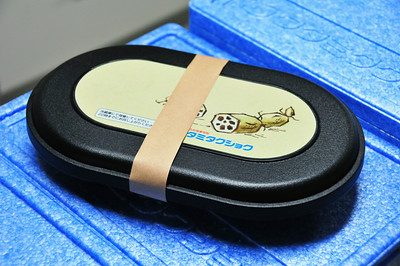 I will check the contents of actual lunch box. This is the menu that arrived on the first day.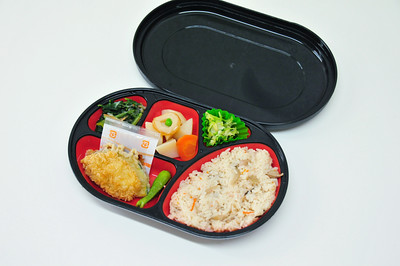 It is composed of 1 rice and 4 side dishes.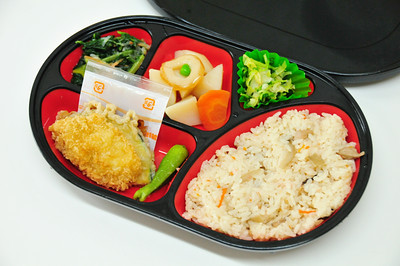 Chicken rice meal.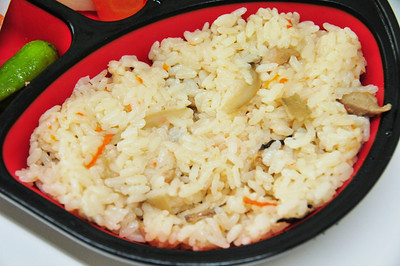 The main tempura of this day.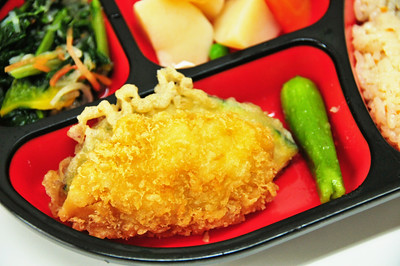 Simmered dishes of side dishes.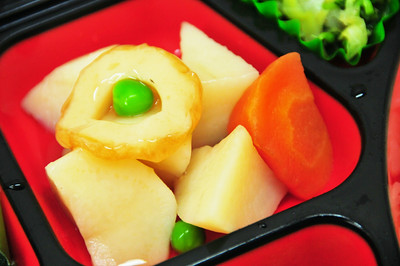 Furthermore, pickles and pickles will be added.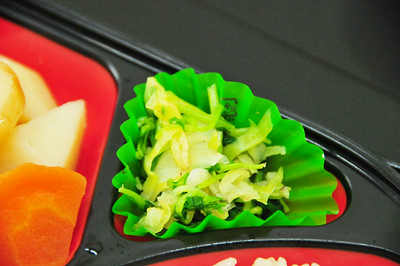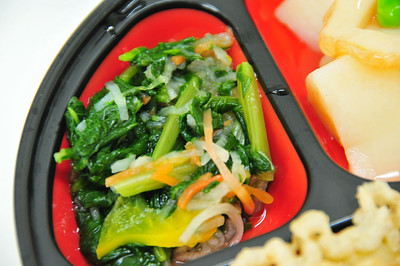 The contents of the second day were like this, this day was white rice.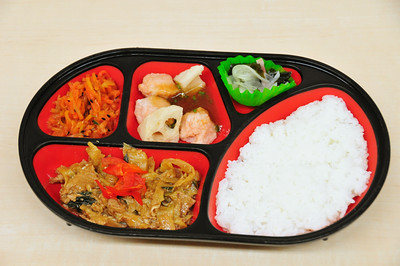 It is a grilled meatbaked lunch. This lunch box is also for elderly people, so seasoning is not as dark as convenience store lunch or mass eateries.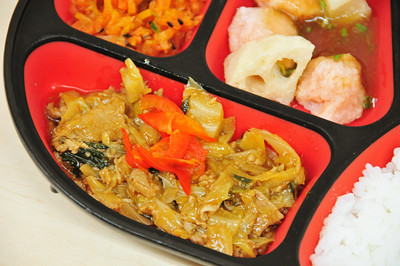 Maybe it's kind of Chinese like the whole.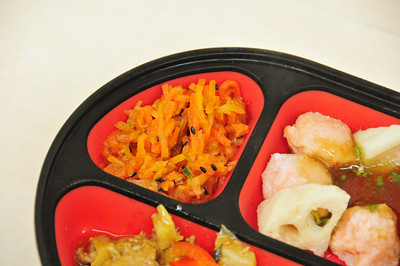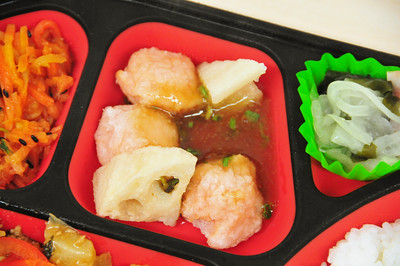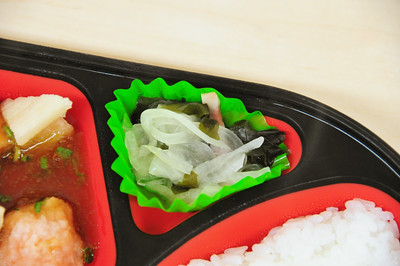 On the third day, it was mackerel 's miso simmered box lunch.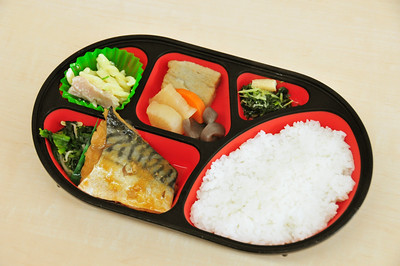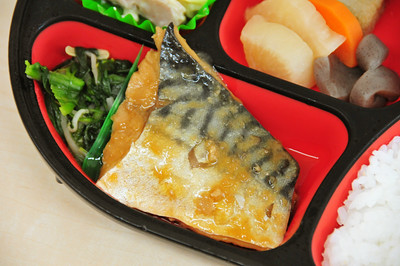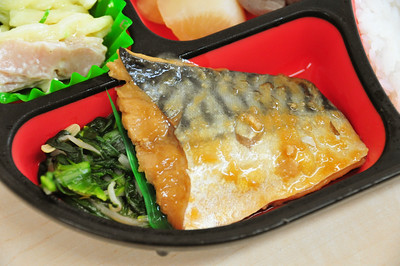 Simmered dishes are resurrected.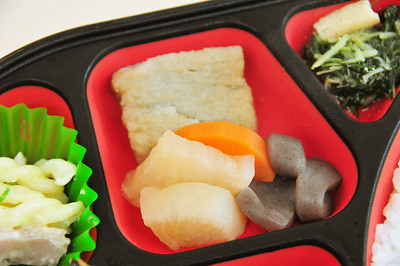 It is a content that may be unsatisfactory if you are a young person.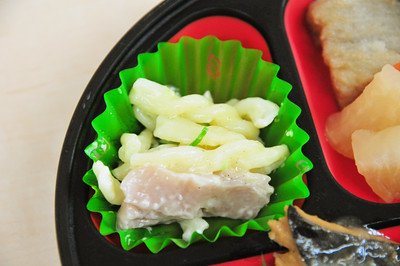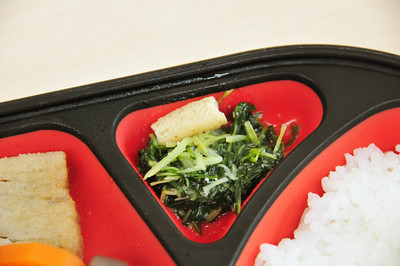 On the fourth day, I think that it is a barbecued lunch again, the contents differ slightly.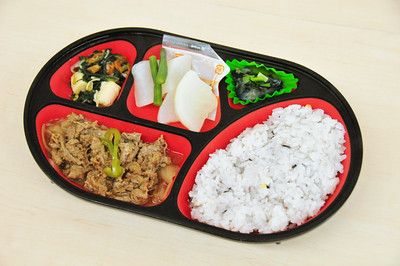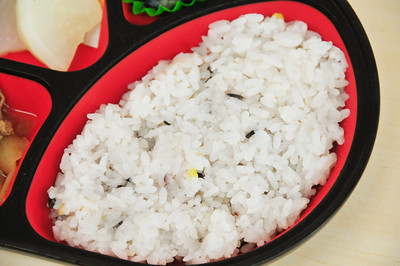 Stir-fried beef and green pepper.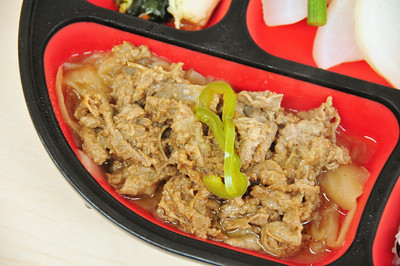 Is it boiled kidney beans?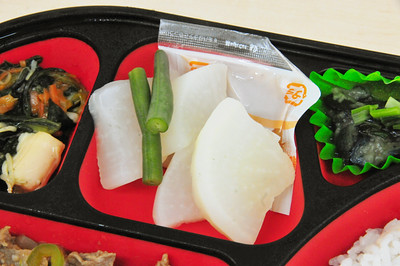 It is miso attached.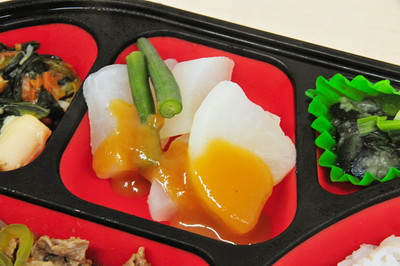 Pickled items are changing everyday, too.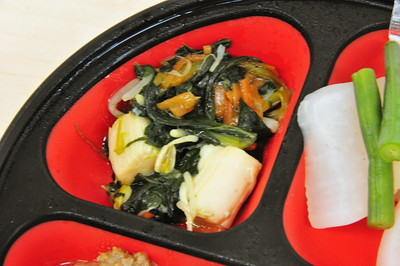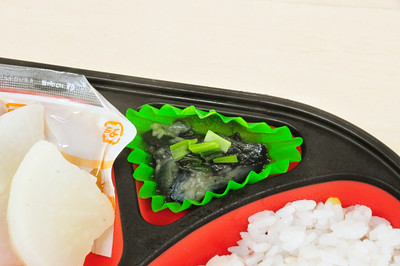 From this next home delivery, the cold insulation box changed to one big one.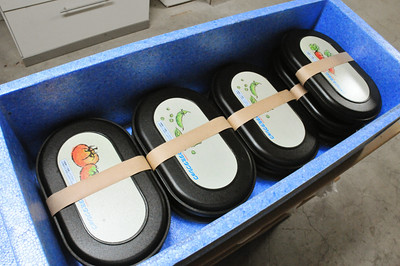 The box lunch itself has not changed. And the menu has never been fogged so far.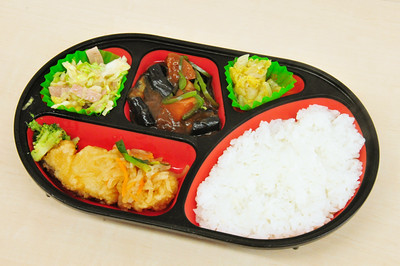 The main of this day is frying white fish.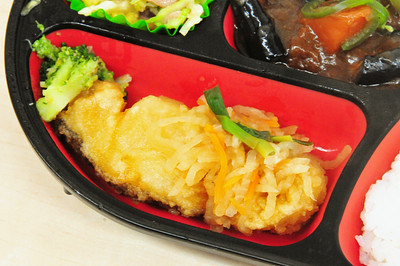 There is also a pan-fried stuffed eggplant, it feels like there are two main.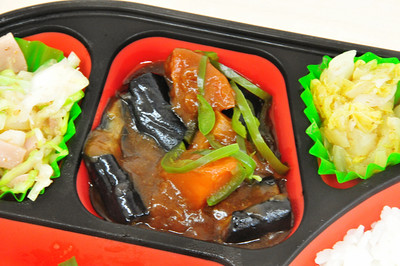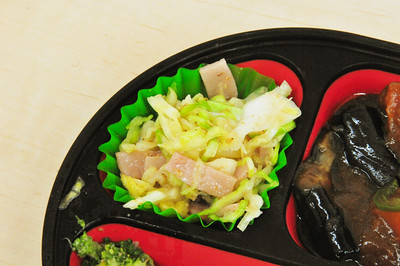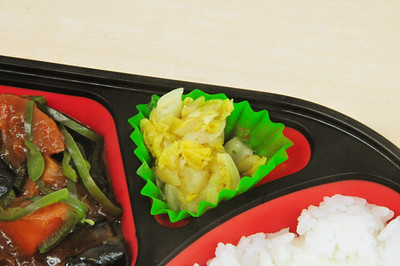 There are times when such a big shrimp is included.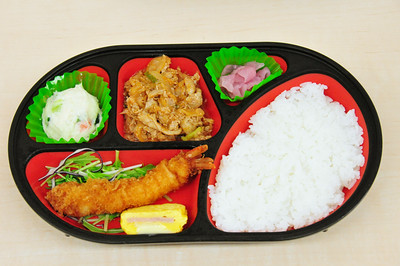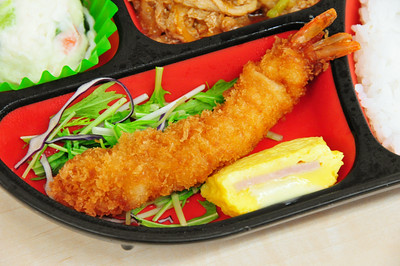 There was a stir-fry of meat, and this day I felt a bit luxurious.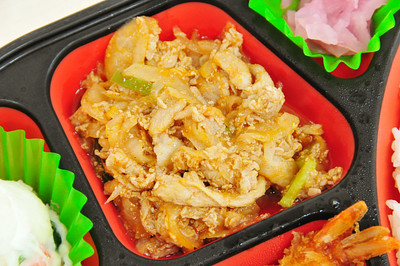 To that extent, the others are potato salad and pickled and very orthodox.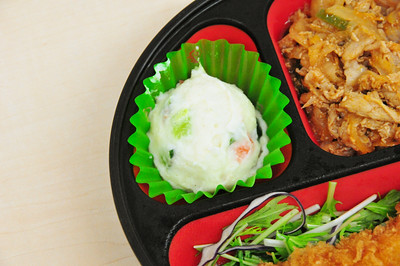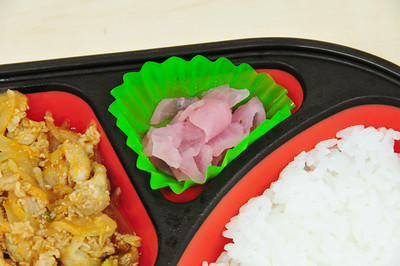 "Magoro meetsu" is one set for one week, and for 5 days Monday - Friday, it is price setting of 2700 yen for one person, 5000 yen for two people, and 7300 yen for three people. The price per serving will be cheap enough to subscribe with a large number of adults. There are also sets for seven days including holidays and holidays.

There is no need to think about a menu, and a different menu will come out every day and you can send a healthy diet. Even if you ordered five days for one person, it is 540 yen per meal, it is within the price which is not much different from convenience store lunch etc etc, and those who think that they want to eat a healthy menu for about one meal a day Why do not you think about it as a candidate?