【Staff Wanted】 GIGAZINE's Advertising and Promotion Division (Advertisement Progress Management / Advertisement Product Planning) → 【End】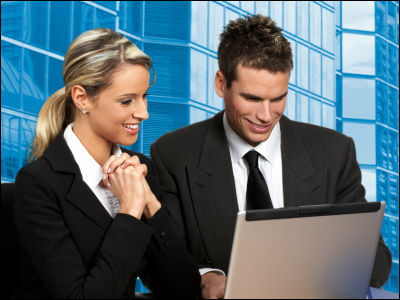 We decided to start recruiting staff for advertising and promotion department (advertisement progress management / advertisement product planning) of GIGAZINE.

Basically I will continue to work in the office and not go out for business. So, I do not feel any pain at all in front of the personal computer, rather it is more perfect for Indian people like pain, who go out somewhere overwhelmingly, so that personnel We are looking for.

The details of the staff recruitment for people who I think are from the following.

2011/04/12 0:00
Because the deadline has ended, this recruitment has ended.

◆ Recruitment Period
March 30 (Wednesday) - April 11 (Mon) 23: 59 minutes

◆ Recruitment occupation
Advertisement promotion department (advertisement progress management · advertisement product planning)

◆ Business Contents
From GIGAZINE 's banner advertisement product product design to actual advertisement operation work, it will be all work related to GIGAZINE' s advertisement.
· Product design: price setting · menu creation · monthly price adjustment based on click rate and supply / demand situation · preparation of medium materials · operation of advertisement site etc.
· Advertisement operation work: management of the vacancy table · preliminary posting judgment based on the advertisement posting regulation · order processing of the advertisement item · management of the banner's submission schedule · creation and sending of the report · manual creation of the bill operation related procedure · advertisement operation procedure etc.

◆ Experience and ability required
· Because "readers are the first" above anything, GIGAZINE must be able to strictly observe commercial ethics on the premise that they will always see it
· Because mail exchange with advertising agencies and advertisers is the main task, the ability to compose sentences in Japanese that is easy to understand from the standpoint of the reader is essential (based on verbal communication ability, creation of sentences such as e-mail Focus on communication capability)
· Since I often handle numbers, I understand the basic operation using Excel (we will provide a notebook computer with Windows, so we will have it work with it)
· Since multiple projects always proceed at the same time, the ability to steadily execute multitasking scheduling about progress management (what are you doing now, what are you going to do next ... .... It is about schedule management like that)

◆ treatment
· Employment form: Full-time employee (with trial period)
· Monthly face value: 150,000 yen / month until you learn work, 250,000 yen / month when you can turn all the work by yourself (decided by considering experience and skills)
· Allowance: Housing allowance · Commuting allowance
· Working hours: 9 am - 6 pm (At your own discretion, there is a break, if you have a PC and a net, only overtime work from home is available for workable content)
· Holiday / Vacation: Full weekly holiday 2 days (Saturday, Sunday), Holidays, New Year's holidays, Congratulations, annual paid leave
· Insurance: Various social insurance (complete medical examination once a year)
· Work place: Osaka prefecture in Osaka city

◆ Eligibility
· Bachelor's degree or equivalent educational background
※ If you have more than 1 year of practical experience with advertising in the Internet industry
· Required ordinary license (paper driver not allowed, AT acceptable)

◆ About re-entry
Even if you have already applied to GIGAZINE via the Internet or other recruitment means so far but have not been adopted, it is okay to apply.

◆ Employment Flow "Primary Examination"
As the primary judgment, send the following documents to the e-mail address displayed by clicking the "click here" character string in the below "Apply for this recruitment" in the form of attaching to the e-mail please.

· CV (face photo required)
* Please also attach a career history document if necessary. Also, please write each item in detail as much as possible.
· Certificate of graduation of the last academic background
· Report on the following subjects
Please explain the way you actually do to manage your day-to-day schedule.
Also, please explain the disadvantages of the schedule management method, and explain where and how to do to improve the disadvantage.
There is no limit on the schedule management method and the number of demerits.
Please list all the methods you are running and write down the disadvantages for each.
Please be sure to format the exported content so that the reader can read it easily.
※ It is OK to explain with actual digital camera photos, screenshots, movies etc.

◆ Employment Flow "Announcement of the passing of the first examination"
We will screen documents based on the content you entered. Only those who passed the primary examination will send you a guide of the second screening by e-mail during April. In addition, it is possible that a mail from here will be judged as spam and it will not reach, so be careful when using spam filter etc.

◆ Apply for this job
click herePlease enter the displayed character string and display the application email address. To prevent spam, "ReCAPTCHA Mailhide"using.

※ We will not accept any questions regarding this recruitment. In any case, please understand that we can not reply even if it is inquired.

2011/04/12 0:00
Because the deadline has ended, this recruitment has ended.