Free software that enables emergency earthquake information notification using Twitter "Tsukuru Web EarthquakeNotifier"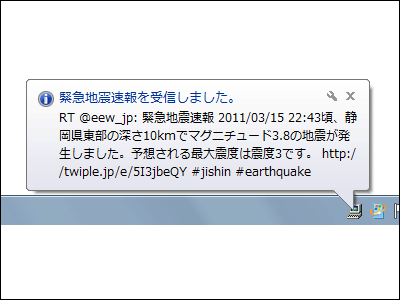 A very simple and useful free software for Windows that pops up when you get information on the earthquake early warning using Twitter's StreamAPI is called "Create Web EarthquakeNotifier"is.

According to the author, "We have confirmed that we can obtain earthquake information in near real time as a result of our test.In fact, we are also preparing to evacuate the earthquake based on the notification of this software I tried it in practice, and it worked properly in the event of an earthquake with a seismic intensity of 6 strong with the eastern part of Shizuoka Prefecture as the epicenter.

Download and use from below.
Tsukuru Web EarthquakeNotifier Project Top Page - SourceForge.JP
http://sourceforge.jp/projects/eqnotifier/

The main body downloaded from the above page can be started without any installation as it is




For the necessity of using Twitter's StreamAPI, enter Twitter ID first and click "OK"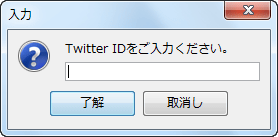 Then enter the password and click "OK"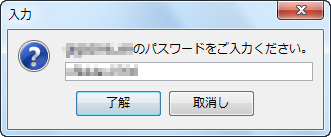 Then you will reside in the task tray in this way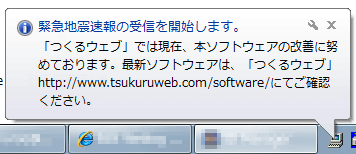 When an emergency earthquake bulletin is issued, it pops up and tells us like this