Scheduled operation of metropolitan railway companies in planned blackout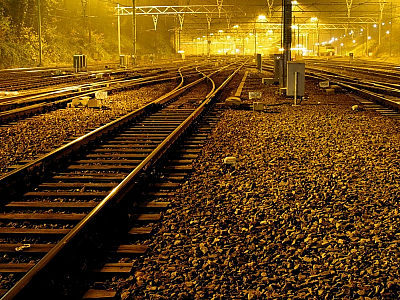 ByJosef.stuefer

The government acknowledges the planned blackout in TEPCOThen,TEPCO implemented planned blackoutI decided to do.

Along with this, railway companies in the metropolitan area are scheduled to take a break at part of the route and reduce the number of operations.

The correspondence of each company is as follows. The last update is 22:10 on March 14th. ◆Tokyo Metro20: 05 updated
Ginza line: Number of operations dropped sharply. Due to congestion at Nihombashi station, I was waiting for driving but resuming operation around 19:38
Marunouchi line: Number of operations dropped sharply
Hibiya Line: Dramatically reduced number of operations, direct driving with the Tobu Isesaki Line and the Tokyu Toyoko Line ceased all day. Due to the congestion at Kayabacho station, I was waiting for driving but resuming operation around 19:42
Tozai line: Substantial decrease in number of operations, direct operation with JR Central and Sobu local train stopped all day
Chiyoda Line: Substantial decrease in number of operations, partial direct drive with JR Joban line train station and direct operation with Odakyu Odawara line all day stop
Yurakucho Line: Dramatic decrease in number of operations, direct operation with Tobu Tojo Line and Seibu Ikebukuro line all day stop
Hanzomon line: Substantial reduction in number of operations, direct driving with Tobu Isesaki Line ceased all day
Namboku Line: Number of operations dropped sharply. At around 18:08, due to the signal-related breakdown occurring between Azabujuban and Roppongi 1-chome station, we still stop driving between Meguro and Shimane Takanawa station
Sub-central line: Tobu Tojo Line, Seibuti Ikebukuro Line Canceled All-day Operation All day number dropped

◆Seibu Railway22: 08 Update
Operating hours around 12:00 to around 16:00
· Tamagawa Line: Musashi-bashi ~ Government

Operating hours around 16:30 to around 21:00
· Tamagawa Line: Musashi-bashi ~ Government (※ From 17: 30 you can not drive until around 22:30)

Operating hours around 21:00 to around 22:30
· Kokubunji Line: Kokubunji - Higashimurayama

Operation time around 22:30 ~
· Kokubunji Line: Kokubunji - Higashimurayama
· Tamagawa Line: Musashi-bashi ~ Government

· Ikebukuro Line
Around 6: 00 - 16: 00: Ikebukuro - Traveled by Seibu Chichibu
It is around 16: 00 ~ 21: 00: Ikebukuro - Nerima Takaradai
Around 21: 00 ~ 22: 30: Ikebukuro - small finger
22: 30 ~ Last train: Ikebukuro ~ Hanno (Hanno ~ Seibu's final train as usual)
Due to the planned blackouts, we are currently stopping driving between Koizumi and Hanno stations

· Shinjuku Line
Around 6: 00-12: 00: Nishi - shin Shinjuku - Travel at Honkawagoe
Around 12: 00 ~ 16: 00: Seibu Shinjuku ~ Tanashi
Around 16: 00 ~ 21: 00: Seibu Shinjuku ~ Saginomiya
Around 21:00 - last train: Seibu Shinjuku ~ Honkawagoe

· Teshima line
All day service at Nerima - Toshimaen

· Takeshima Line
Around 6: 00-12: 00: Takeshima in Kodaira
Around 12:00 to around 21:00: closed
Around 21:00 - last train: Terushima ~ Kodaira
Around 11: 30 ~: TBD

Kokubun Line
Around 6: 00-12: 00: Kokubunji to Higashimurayama
Around 12:00 to around 21:00: closed
Around 21:00 - last train: service at Kokubunji - Higashimurayama

Tamagawa Line
Around 6: 00 ~ 17: 30: Musashi-bashi
Around 17: 30 ~ 22: 30 days off
22: 30 ~ last train: Musashisakai bridge - under the administration

Other routes (Seibu Yurakucho line, Sayama line, Seibu line, Tamaoka line, Yamaguchi line) seem to be suspended.

* There is a possibility of further change depending on the situation of planned blackout

◆Keio Electric Railway
Both the Keio Line and Inokashira lines are about 50% of the usual number
From 9: 00 ~ 13: 30, 18: 00 ~ 22: 00 is closed at Chofu area (Chofu ~ Kei Hachioji · Takao Yamaguchi, Chofu ~ Hashimoto)
Zoo Life: All day closed
Racecourse line: All day closed

◆(PDF)Odakyu Electric Railway22: 05 Updated
Shinjuku ~ Kyodo: Only at each station stops driving at intervals of about 15 minutes
the aboveOther thanAll sections of Kodo ~ Odawara, Shinyurigaoka ~ Karakida, Sagami Ono ~ Katase Enoshima) are scheduled for all day driving
※ Review the operation suspension area as necessary depending on the power supply situation

Odakyu Odawara Line (All Lines): Resumes operation as of 21:20
Odakyu Enoshima line (all lines): From around 21:30, we plan to resume operation by reducing the number in order.
Odakyu Tama Line (All Lines): From 22: 30 the number will be reduced in order, and the operation will resume.

◆Tobu Railway03: 50 Updated
Isezaki Line (Asakusa - Takenotsuka): Operation
Isezaki Line (Takenotsuka ~ Isesaki, Towbo ~ Kushima): All day closed
Kameido Line: Operation
Tojo Line (Ikebukuro - Nariaki): Operation
Tojo Line (Narumi - Shiki): Operation at last train from 10: 00-16: 00, 21: 00
Tojo Line (Shiki - Yorii): All day closed
Noda Line (Omiya to Iwatsuki): First departure at 10: 00, 18: 00 ~ train at last train
Noda Line (Iwatsuki - Funabashi): All day closed
Nikko Line: All day canceled
Sano Line: All day canceled
Kiryu Line: All day canceled
Utsunomiya Line: All day canceled
Kinugawa Line: All day closed
Osaka Line: All day closed
Ogose Line: All day closed
※ The number of operations is 50% or less even in the driving section, driving of express and TJ liner is canceled, direct operation with Tokyo Metro is also canceled
※ Depending on the situation of planned blackouts, there are also changes in the above operation

◆Tokyu Corporation08:47 Update
· Toyoko Line
Early Den ~ 12: 00: Normal running in 70% number
12: 00 ~ 17: 30: Only between Shibuya and Musashi Kosugi (all train stations stop)
17: 30 ~ last train: operation
Mutual direct drive with Hibiya line is canceled all day

Meguro Line
First electricity ~ 12: 00: Meguro to Hiyoshi run (All train stations stop)
12: 00 ~ 17: 30: Only between Meguro and Musashi Kosugi (all train stations stop)
17: 30 ~ last train: operation

· Den-en-Metshi Line
Initial Electric ~ 13: 30: Normal operation of 5 to 60%
13: 30 ~ 17: 30: Full Line Break
17: 30 ~ 19: 00 Operation only between Shibuya and Azamino (all train stations stop)
19: 00 ~ last train: all trains operate at local train stops

Oimuri-cho line
Early Electric ~ 13: 30: Operation (All trains stop at each station)
13: 30 ~ 17: 30 Operation only between Oimachi and Niko Tamagawa (all train stations stop)
17: 30 ~ last train: operation

· Children's National Line
Early Electric ~ 13: 30: Operation
13: 30 ~ 19: 00: Full Line Break
19: 00 ~ last train: operation

Setagaya Line
Early Electric ~ 13: 30: Operation
13: 30 ~ 17: 30: Full Line Break
17: 30 ~ last train: operation

Ikegami Line, Tokyu Tamagawa Line, all day service

◆Keikyu Electric Railway20: 13 updated
Around 11: 30 ~ 15: 30: Keikyu Main Line Kanazawa Hakkei - Uraka, Kurihama Line (Horinouchi - Misakiguchi) Canceled, Zushi Line (Kanazawa Hakkei - New Zushi)
From 15: 30 to the last train: Because the rush hour is expected to greatly exceed the shipping capacity of Keikyu, it means that we will stop driving at 15:30

Resuming operation in part of the area after receiving scheduled blackout avoidance.
Shinagawa Station - Haneda Airport Domestic Terminal Station (around 20: 00 ~ 24: 00) Usually every 20 minutes
Yokohama Station - Misakiguchi Station (around 20: 00 ~ 24: 00) Limited Express 20 minutes
Yokohama Station - Uraka Station (around 20: 00 ~ 24: 00) Usually every 20 minutes
Kanazawa Hakkei Station - New Zushi Station (around 20: 00 ~ 24: 00) Usually every 20 minutes

2011/03/14 00: 58
◆Sagami Railway (and Sotetsu Bus)02: 47 update
Yokohama ~ Futamidagawa ~ Shonandai: only 10 minutes to 20 minutes till the last train service until the last train
Eimonagawa ~ Ebina: All day closed (alternate bus operation, no transfer transport)
Sotetsu bus: scheduled blackout time is out of service

◆JR East Japan(Kanto area)13:42 Update
Joetsu / Nagano Shinkansen: Operation
Yamanote line (all lines): With diamond change
Central rapid line (Tokyo - Takao): change of diamonds
Central · Sobu Gentle Line (Mitaka ~ Nishi-Funabashi): Change of diamonds
Keihin Tohoku and Negishi Line (Omiya to Sakuragi-cho): Diamond change is required
Joban rapid line (Ueno-Matsudo): Change of diamonds
Joban Gentle Line (Ayase ~ Matsudo): Change of Diamonds
Saikyo Line (Osaki to Omiya): Diamond change is available
Tsurumi Line (Tsurumi - Ogimachi): Diamond change is available
Takasaki Line (Ueno - Takasaki): Diamond change is available
the aboveOther thanRoutes and sections of the week are closed

◆Tama City Monorail (Tama Monorail)05: 49 updated
Beginning - around 13: 00: 10 to 20 minutes intervals
Around 13: 00 ~ 18: 30: Full Line Break
18: 30 ~ last train: 20 - 30 minutes intervals
The last train will be from 23:50 Kamakitai - to Tama center
23:40 Departure from Tama Center → To Kamakitadai
24:00 From Tama Center → To Tachikawa North

2011/03/14 01:03
◆Tokyo Metropolitan Bureau of Transportation (Metropolitan Subway, Toei Arakawa Line, Nippori · Territor Liner, Miyako Bus)12:20 Update
Asakusa line: Number of operations decreased
Mita line: Reduced number of operations, turning back at Takanawa Takanawa and Nishi Takashimiraira
Shinjuku Line: Number of operations decreased
Oedo Line: Number of operations decreased
Aritogawa Line: Reduced number of driving, 11: 30 ~ 20: 00 closed
Nippori · Territor Liner: Reduced number of operations, rest for 14: 00 ~ 20: 30
City bus: There is a possibility of a great schedule change such as a decrease in the number of operations

◆Tokyo monorail
Normal diamond drive

2011/03/14 01:15
◆Shin Keisei Electric Railway12: 13 updated
First episode - 6: 00: Dia Akashi (with destination change)
6: 00 ~ 10: 20: Canceled (no substitute transportation, no restraint on the station premises)
10: 20 ~ 16: 30: Matsudo - Shinzutanuma Operation every 20 minutes
16: 30 ~ 20: 50: Canceled (no substitute transport, no restraint on the station premises)
20: 50 ~ last train: Dia Akashi (but some trains closed)

◆North total railway
First episode ~ around 9: 00: Oshigami ~ Impression Japanese Medical University 20 min interval travel
(Around 8: 00 ~ 9: 00: Operated only between Takasago and Imamura Nihon Medical College)
Around 9: 00 ~ 17: 00: Full Line Break
About 17: 00 ~ 21: 20: Between Oshigami and Inui Makinohara 15 min intervals
Approximately 21:20 ~ Last train: Oshigami ~ Seiryo Nihon Medical College Approximately 15 minutes intervals

◆Tokaido Shinkansen14:11 Update
There is a break in some upper and lower trains between Tokyo and Shin Osaka

◆Enoshima Electric Railway
First episode - 11: 30, 15: 00-22: 00: Full Line Break
Eno Electric Bus Fukasawa Line, Fujisawa to Enoshima Line Transfer Transport

◆Chiba Monorail10: 14 updated
17: 55 ~ 20: 45: Cancel

◆Yurikamigame
Navigate with the usual number of service of about 80%

2011/03/14 01:17
◆Tsukuba Express21: 11 updated
First train ~ 14: 50: normal
14: 50 ~ 21: 00: Full Line Break
Resuming driving around 21:00

2011/03/14 01:26
◆Kanto Railway
· Ryugasaki Line
All line slow operation, 6: 20 ~ 10: 00, 16: 50 ~ 20: 30 is canceled

· Jojun Line (between Toride and Shimotsuma)
All line slow operation, 6: 20 ~ 10: 00, 16: 50 ~ 20: 30 is canceled

· Jojun Line (Between the wife and the lower building)
Due to the earthquake, we will stop driving, from 10:00 on behalf of the bus service

◆(PDF)Hakone Tozan Railway
Around 12:50 to around 18:00: all railway lines, all steel wire lines
Scheduled to decrease the number of operations in other time zones

◆Saitama High-speed Railway
Scheduled to operate normally from the first train
Depending on planned blackouts, it may be canceled, the number of trucks may decrease

◆Izu Hakone Railway Shinbu Line, Ohyozuyama Line

Due to the influence of Tokyo Electric Power's scheduled blackout accompanying the Tohoku region Pacific offshore earthquake that occurred on March 11, due to the time zone, both the Shinku line and the Ojozan line, operation such as suspension, delay, thinning etc. .
For details,Railway operation situationPlease refer to the.
Please use at time when you use train.
We will greatly appreciate your inconvenience, but we appreciate your understanding of the gist and cooperation, thank you.

2011/03/14 02:12
◆Keisei Electric Railway6:47 Update
Subject: Keisei Main Line (Keisei Ueno ~ Narita Airport), Narita Sky Access (Keisei Takasago ~ Narita Airport), Oshima Line (Oshigei ~ Aochi), Kanamachi Line (Keisei Takasago ~ Keisei Gincho), Higashidada Line (Keisei Narita ~ Shibayama Chiyoda )
First time ~ around 9: 00: About 50% of regular diamonds
About 9:00 - 11: 00: About 30% of regular diamonds
Around 11: 00 ~ 17: 00: Full Line Break
Around 17: 00 ~ last train: About 50% of regular diamond
Chiba Line (Keiseitsudanuma - Chiba Chuo), Chibara Line (Chiba Chuo - Chihara) are closed all day
* All ski liners except for Skyliner No. 1 from Keisei Ueno 6:30, Keisei Ueno 7:10 departure Skyliner 5, all train cancellation, city liner, morning liner, evening liner are all train operated

2011/03/14 04: 22
◆Saitama New City Transport New Shuttle
It is closed until about 12: 00 ~ 16: 00
After 16:00, we can not predict

2011/03/14 6: 30
◆Watasage Valley Railway
All sections all day long service closed
The substitute bus between Kobe and Naoto stopped operating

2011/03/14 6:32
◆Rinka Line
Stop the direct drive with JR, turn back at Osaki - Shinkiba

◆Kashima Coastal Railway
While the whole section is closed because of an earthquake, it is unlikely that the operation will resume

2011/03/14 7: 00
◆Yokohama City Transit Authority (Yokohama Municipal Subway Blue Line / Green Line)7: 45 updated
· Blue Line
Beginning - around 15: 00: Total line Saturdays with holiday diamonds
Around 15:00 - around 16: 00: Shonandai - Isezaki turning back at Nagamachi
It is around 16:00 to around 19:00: It runs every 10 minutes interval
From around 19:00 to the last train: All lines Saturdays with holiday diamonds

· Green line
Beginning - around 15: 00 Navigation by weekday diamond
Around 15:00 - around 19:30: Full Line Break
Around 19: 30 ~ last train: operated by weekday diamond
* Depending on the situation of planned blackouts, there are also operational changes

2011/03/14 7:23
◆Kominato Railway
All day regular operation

2011/03/14 9:20
◆Minato Mirai Line
First departure - 12: 00: Shibuya - Motomachi / Chinatown all trains Reduce the number of trains at each station stop and drive
12: 00 ~ 17: 30: Yokohama ~ Motomachi · Chinatown turn back
17: 30 ~ Last train: Shibuya ~ Motomachi · Chinatown (all train direct drive)

The Ministry of Land, Infrastructure, Transport and Tourism announces the comment that "Since confusion is expected, we would like you to refrain from commuting to school if possible."

2011/03/14 18: 27
◆Tsukuba Express
21: 00 ~ last train: normal service
in Ride, Posted by logc_nt