"Air mouse & keyboard" that allows you to operate the computer in the air, has come up, wirelessization of the earphone microphone is also possible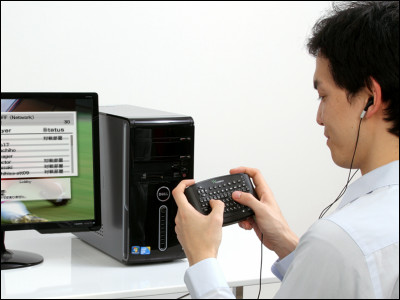 We talked about the fact that "Wireless Keyboard Mouse" which we can have with GIGAZINE as a game machine controller feeling was released, but we stepped in one more step and "Air Mouse & Keyboard"Has appeared.

Earphone microphone is also connectable, and it is becoming Suguremono that you can wirelessly convert items around the PC at once.

A movie of the appearance actually used, details are from the following.
Air mouse & keyboard (with earphone / microphone) 400 - SKB 015 [Sanwa Direct]

According to this release, Sanwa Direct will release "Air Mouse & Keyboard (400-SKB015)" from today. The price at the company's online shop is 14,800 yen.

"Air mouse & keyboard" is a "space recognition air mouse" that allows you to move the mouse cursor simply by moving the body in the air by installing a gyroscope sensor, and moving it sideways displays the X axis of the screen The mechanism that the Y axis moves when moved to.

This is the body of "Air Mouse & Keyboard".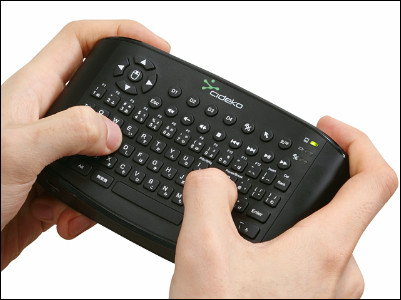 It has a shape that makes it easy to hold in the hand and weighs about 175 grams.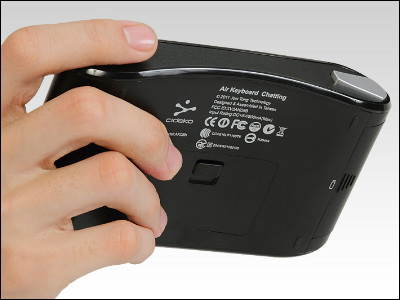 In addition to the QWERTY keyboard, it has various shortcut keys.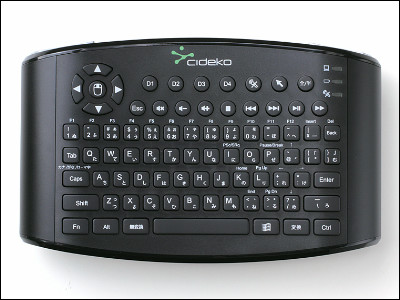 The actual usage scene looks like this.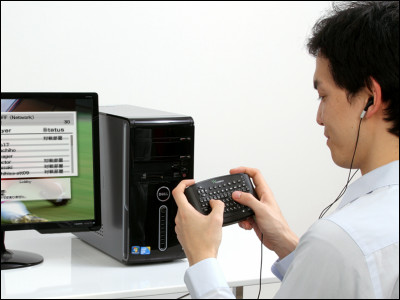 Earphone microphone is also included.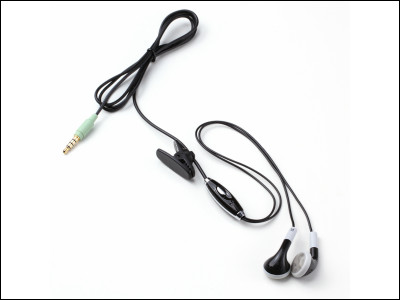 Earphone jack and microphone jack are mounted on the right side of the main unit. It is also possible to wirelessize commercially available earphones and microphones. In addition, it supports charging from the USB port on the bottom left side, it can drive up to 10 hours with about 3 to 4 hours of charging.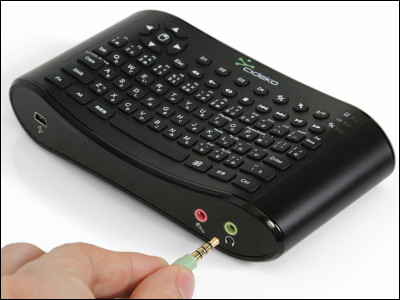 The wireless receiver to be installed in the personal computer body can be stored inside the main body. You can avoid circumstances such as losing it.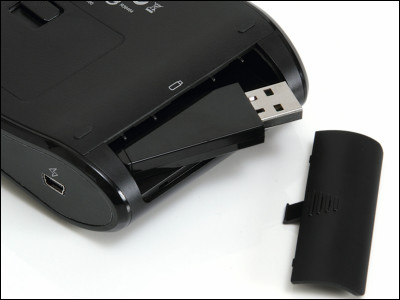 The demonstration movie actually running is like this.

YouTube - Air Mouse & Keyboard (with Earphone Mic)