"Panty & Stocking with Garterbelt" cafe opens from January 12

ByVunya

good smile CompanyIs operating near the head officeGOOD SMILE cafe (Good Smile Cafe)From January 12th, "Panty & Stockings with Garter BeltThe theme of the cafe starts.

While it was a Cartoon style picture, it was a work that was caught with full downloading skills, but how does the cafe reproduce the atmosphere of this work?

Details are as below.
GOOD SMILE cafe (Good Smile Cafe) news

The GOOD SMILE cafe opened in August 2010 is a cafe managed by the figure maker Good Smile Company, and we decide the theme for each period and offer a special menu.

Currently it is "Black ★ Rock Shooter Cafe", but from January 12 (Wednesday) we will re-dress as "Panty & Stocking with Garterbelt" cafe.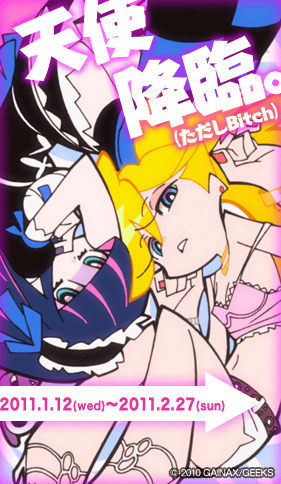 We are also developing a special menu. One of the heroines, stocking has a setting that likes sweets, so it seems likely that some sweets will appear. One panty is "protein-like", but is this also reproduced in some form?