"Oz" with a variety of variegated parfaits that is not just a coffee shop and "Safran" that will bring out a nostalgic Western cuisine omelette to a gourmet hunt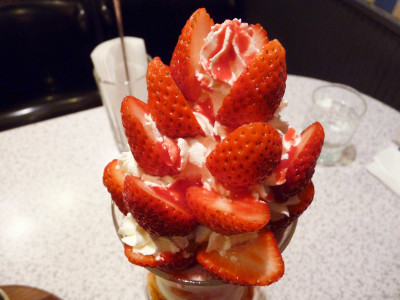 From the things that are offered as a dinner after dinner at the restaurant, there are huge things that can not be eaten unless you are prepared for physical condition from the beginningparfait". Various things are used by parfait such as ice cream, fruit, pudding and cake, and not only children and women, but also men like whom you like.

Speaking of "parfait" in Tokushima, it is said that there are "Handmade gelato and parfait store Oz". It is popular among students, couples, parents and children in a wide range of shops, and the parfaits are served with seasonal fruits and homemade gelatoes, even huge parfaiters can be served by more than one person.

"Machiavi's vol.2One of the projects of "Tokujima gourmet", this Oz also participated in "Gourmet Hunt", so I ate parfait immediately.

Details are as below.
Toward the Tokushima station from the arcade of Higashi-shimachi, there is a town in the place where you entered the line.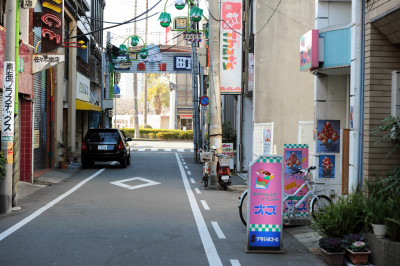 There is "Oz" in that.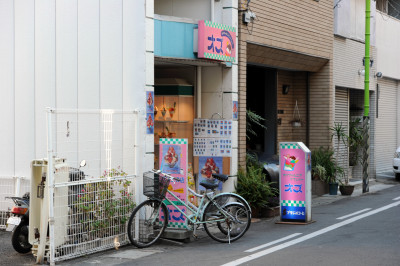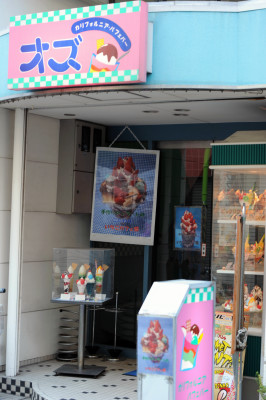 It is not a coffee shop, but a shop of gelato and parfait.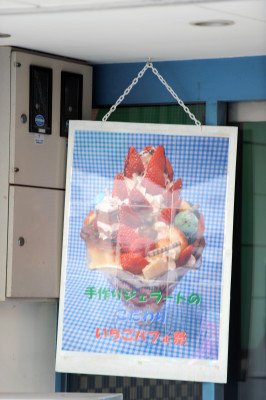 There are 19 kinds of "commitment strawberry parfait" that is the subject of gourmet hunt this time.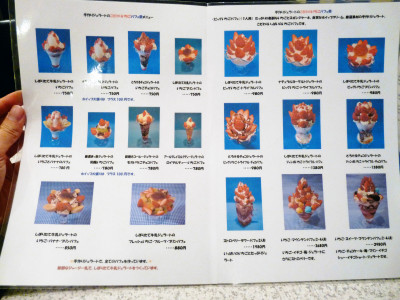 Besides that, "Challenge Parfait" and "Big Parfait" are all available.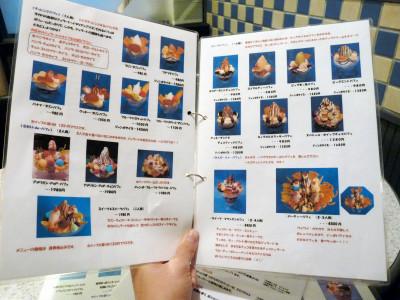 Not only gelato, you can also feel attention to cream and cake.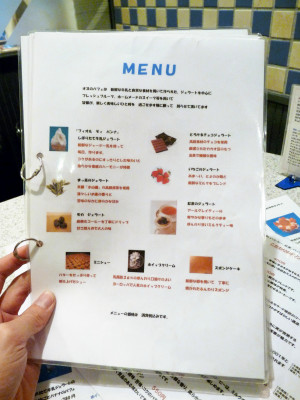 In order to say that I ordered "sticking strawberry parfait" as one serving the largest "Jumbo Strawberry, Trifle, Parfait of Freshly Squeezed Milk Gelato" 1380 yen.



It is decorated as if as strawberries are blossoming.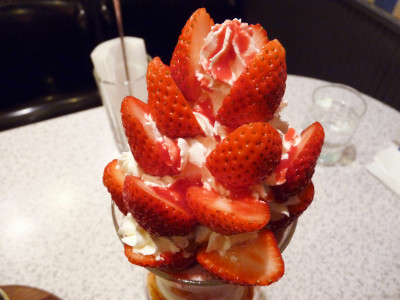 Eight pieces of strawberries are used only on this part.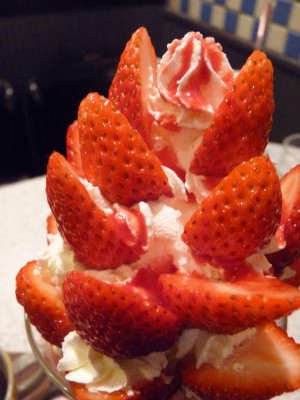 Strawberry ice cream till inside.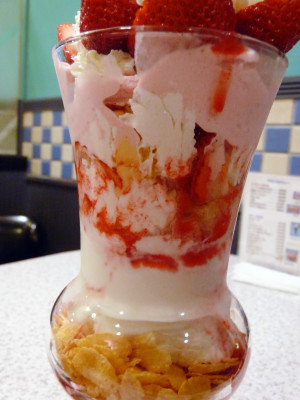 It seemed that it was getting cold, so I ordered blended coffee (400 yen) as well. I will get you.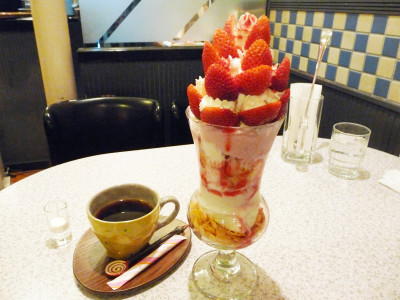 What appeared from under the whipped cream was freshly squeezed milk gelato.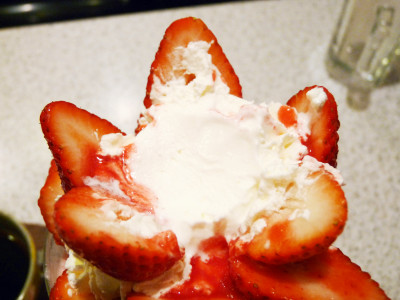 It seems that the original sweetness of milk wraps up the acidity of strawberries. I eat strawberries with condensed milk, but the taste of strawberry is also more effective with this sweet taste.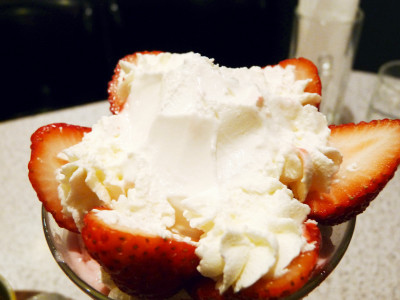 A lot of milk gelato continues, strawberry ice emerges around.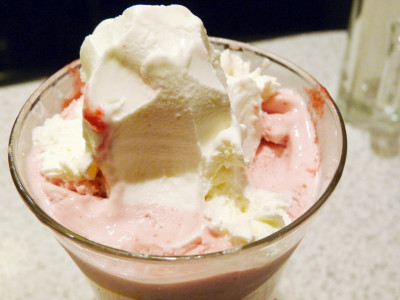 Besides that, strawberry appeared again. Ichigo is exhausted.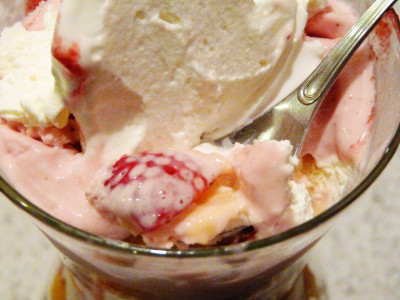 Gelato is continuing to the last person and you can enjoy crispy texture and sweetness by mixing well with the last cornflakes.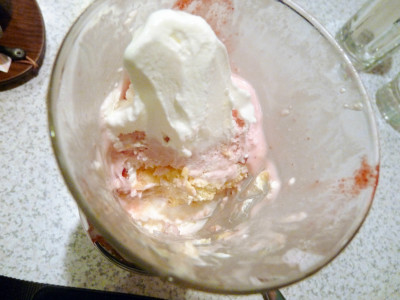 By the way, it seems pretty commitment to not only parfait but also coffee, and there are many coffee besides blends.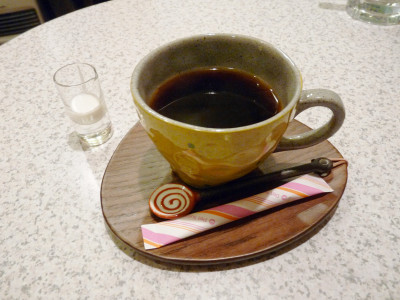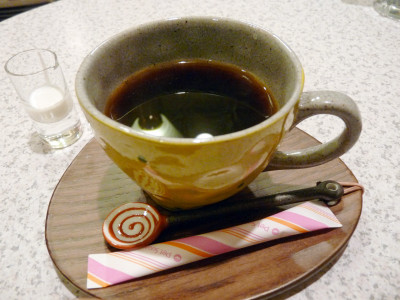 I thought it was a cup of a strange shape, it was a rabbit shape.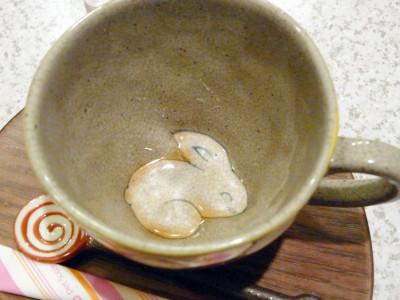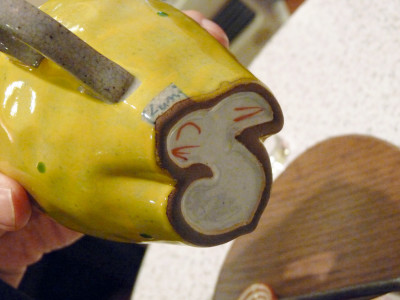 The place of Oz is around here. The closed holiday is open from 11 o'clock to 19:30 on Wednesday.

View Larger Map

Next time I went to a Western restaurant Safran. For a moment I am thinking "Are you here?", But this store. It's okay.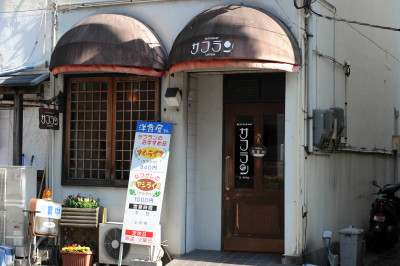 It was like an old-fashioned western restaurant here, and only two kinds of menus, "Hayashi Rice" and "Omurais", were affixed to the wall.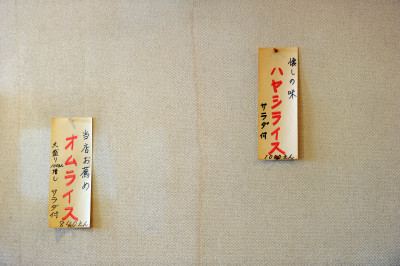 There are other menu such as "Omelet and Pilaf" and "Curry Rice" properly.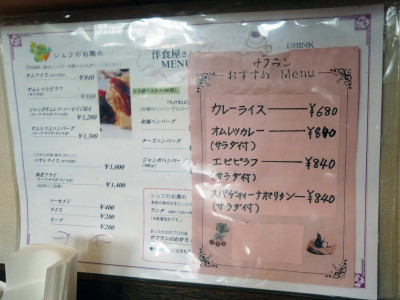 This time I order an omelette like a main menu. With a salad at 840 yen.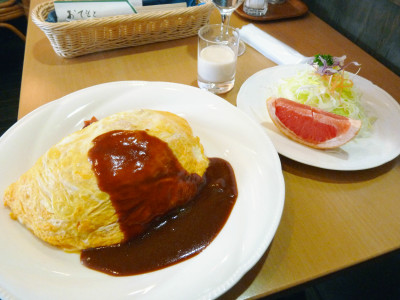 Feeling that it is sticking to a dish. Indeed, the weight of "Rice is full!" Arrives.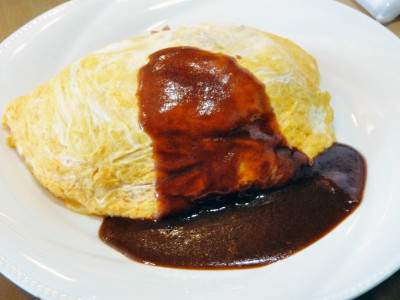 Salad with grapefruit.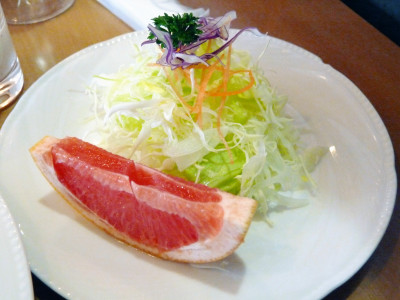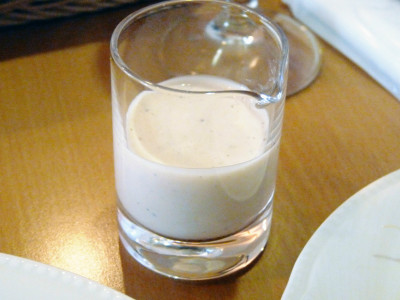 When I put in a spoon, inside is ketchup rice. Egg is a trolley at the boundary between rice and egg.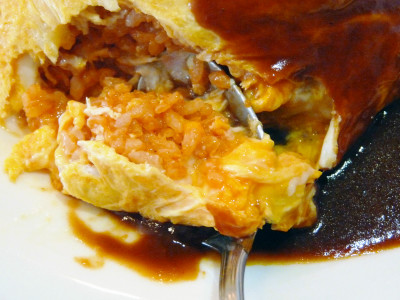 Rice is tightly packed till the last. At first, I thought "Do I have to ask for other menus as well?", But I felt full with just this omelet rice.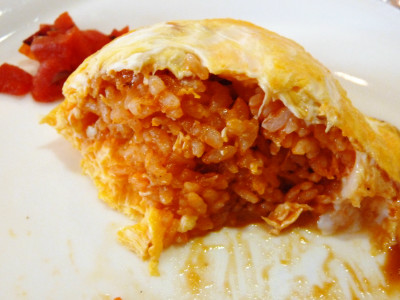 "Safran" is just across the building of Shikoku Electric Power. It was just free time this time, but since it seems that you can have a queue at lunchtime, please check the timing when you go.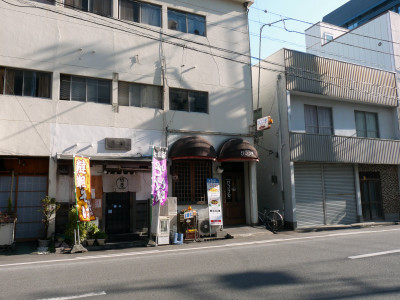 This place is around here. The regular holiday is open every Tuesday from 11 o'clock to 17 o'clock.

View Larger Map