I tried comparing the oden of winter fun and convenience store convenience store, respectively Circle K Sunkus version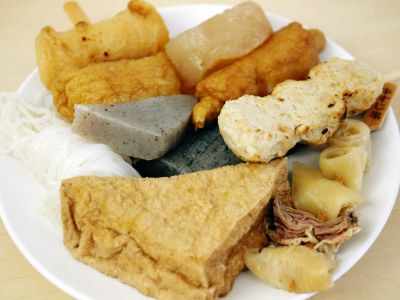 Family Mart,Lawson,Seven-ElevenI wandered in search of a convenience store oden, but it is finally the last time at this circle K thunks.

Circle K Sunkus's Oden Tsuyoshi is committed to "Rishiri kelp"Bonito"Boiled beef"We are blending three kinds of dashi, such as" Dashi "in each region. "Niba" was not used in other stores. In addition to the classic Oden in addition to Japanese radish and konnyaku, Circle K Sunkus is familiar with "Oden of Chibi Tai"There seems to be active appeal of the difference with others, too.

So, for details on the appearance and taste of Oden of Circle K Sunkus from the following.Oden | WAKUWAKU Town | Circle K Sunkus

Arrived at Sunkus.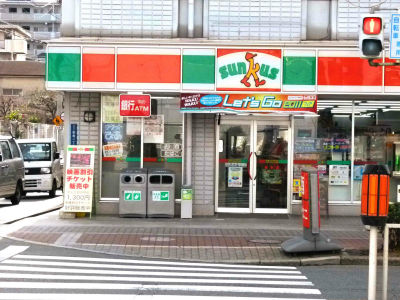 This is Oden case of Sunkus.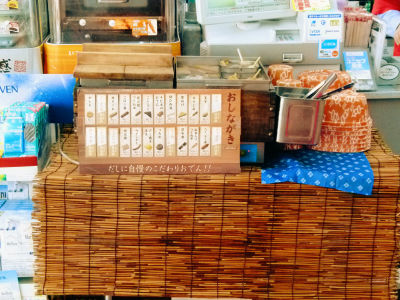 There were 17 types listed in the draft, but at this time there were 8 kinds sold in total.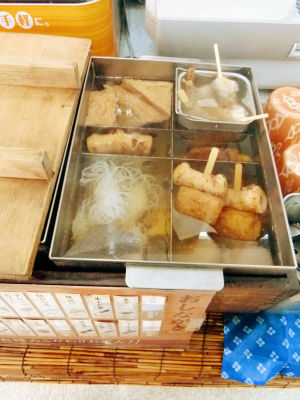 In the container, the illustration of "Evil of Chibi Tai" which is a feature item is evenly printed.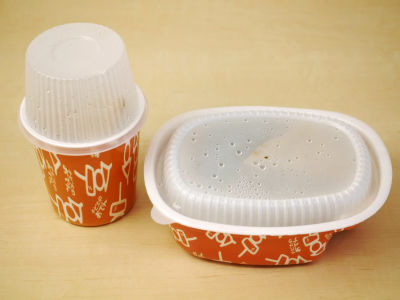 Although it is 8 kinds, it is quite a volume.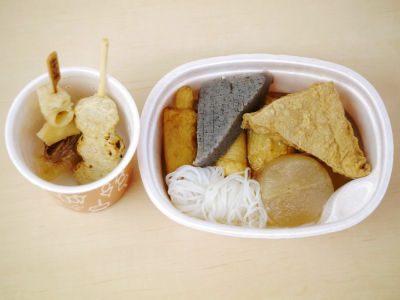 First off from radish.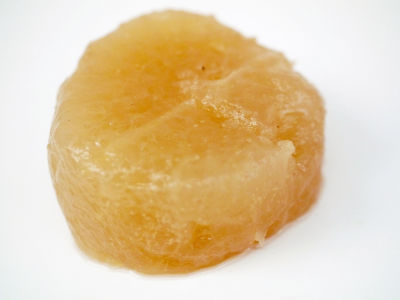 It is also quite soft compared to other shops. Straws pass though without putting strength.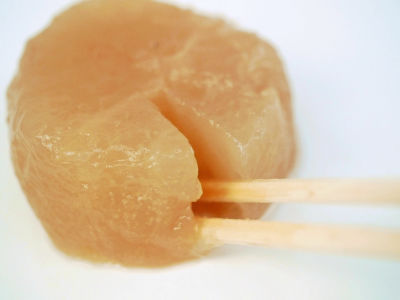 Tsuyu's taste stained enough to the satisfaction, but it is a bit disappointing that the texture is too soft. By the way, I use domestic radish only.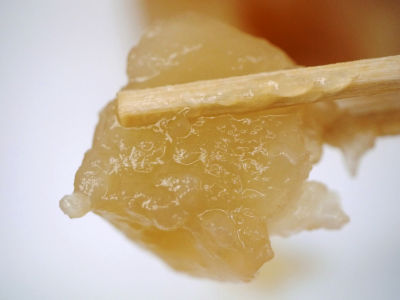 Next is a charcoal grilled skewers skewer.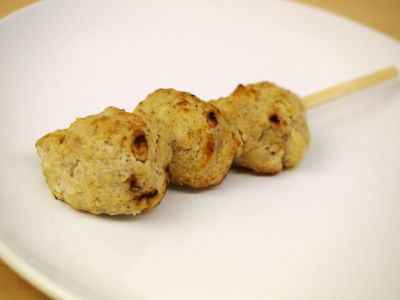 Since the surface is burnt with charcoal fire and burned appropriately, it has a moderate hardness but it is fragrant, the contents are more than expected than the expected thickness. Because it uses cartilage, it has a crunchy texture and a pleasant texture.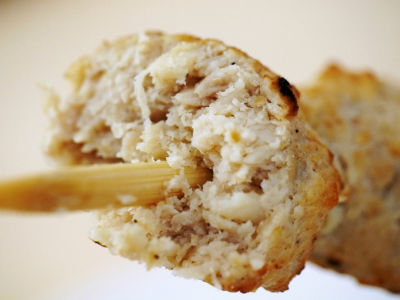 Next time it is deep-fried.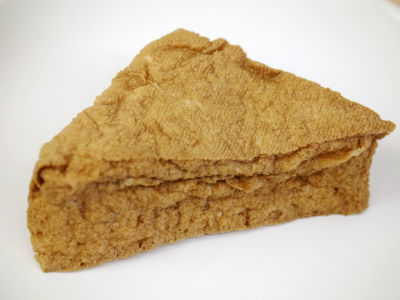 Compared with other shops, you can feel the scent of dashi clearly. There is quite a volume, and although it can be raised with chopsticks but it is not too hard it will be satisfying feeling of moderate biting feeling of tofu.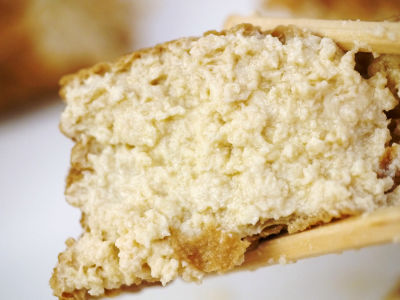 Volume of winners.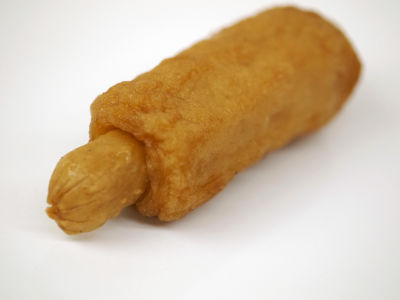 It may be this time but the degree of close contact between Winnah and Surimi is low, so I was concerned about the gap for a while. I am impressed by its mouth feeling that there is not much impression.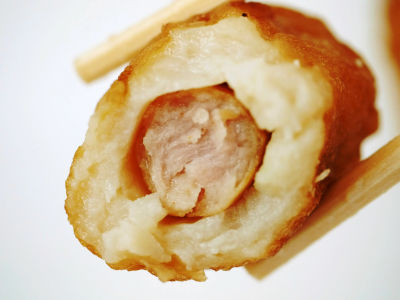 Konjac.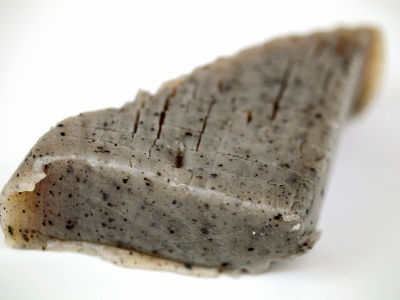 It is top class softness among the pastries I ate. It might be suitable for people who are not good at hard stuff. Dashi is stained for good condition just because of the cut in the surface.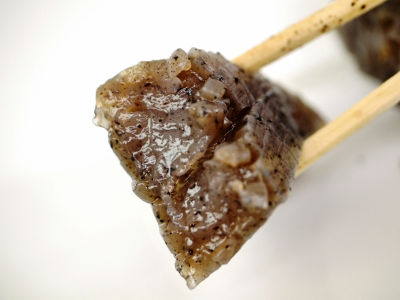 It is a connection with Shirataki.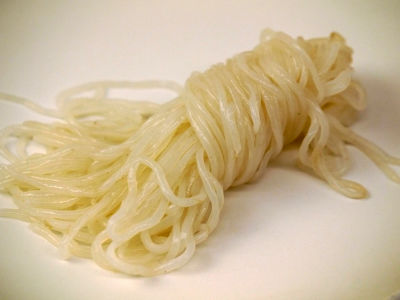 As well as konnyaku, softness stand out. But this is good feeling with this because it can be eaten with slippery bubble wrap.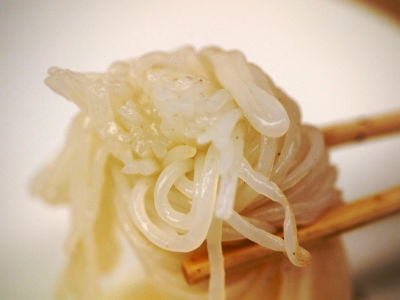 Cattle streak skewers.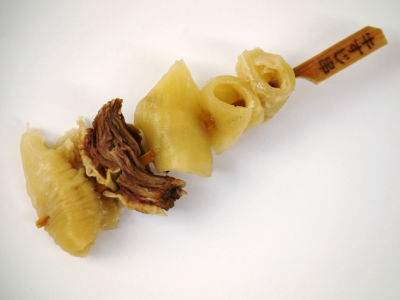 It was quite stiff, and the taste was not soaked in much. As for the sense of Korikori, the lawyer is likely to rise to Lawson.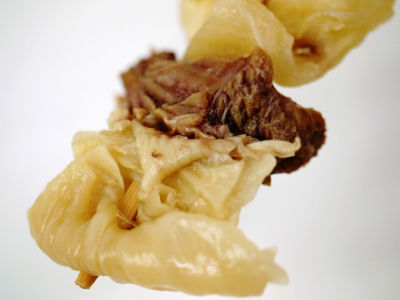 And the last is Oden of Chibi Tai.



This style of embodying the idea of ​​"oden" can be satisfied even by just watching it.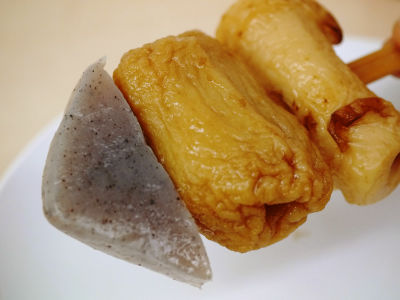 I divided it in half. Konjac has poor texture as there is no notch in the surface compared with single item. The quail ball is good so that the elastic texture and the taste of the mushrooms are matched. Because yakikuwaku was thin compared with other stores, the texture was so soft that it was not very good biting feeling. It is exceptional in appearance and I want you to work hard on taste.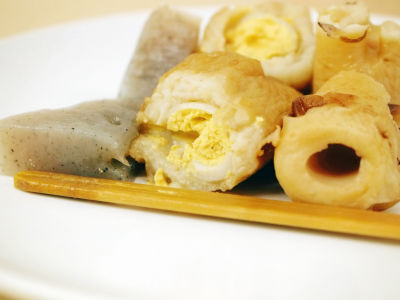 As a whole, the oden of Circle K Sunks felt somewhat softer ingredients than other convenience stores. I think that it can be said that the aroma of boiled eggs is stronger than other shops, and it is said that they are producing odiously distinctive oden. It may be good to eat oden of your favorite convenience store and try filling your stomach and heart, at the current time when the year is over and the coldness is getting much colder.