Sony finally announces the world's first innovative television adopting "Google TV" officially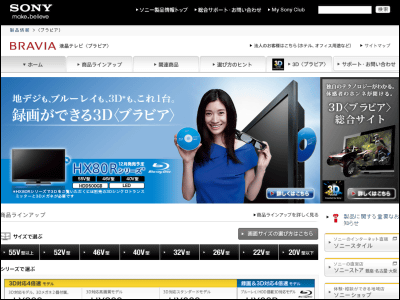 Google and Sony, Intel, Logitech collaborateWe are planning to launch the Internet TV that adopted the platform called "Google TV" and will be released this autumnWe announced in May this year that the world's first 'Google TV' adoption model will be officially announced.

Details are as below.
Sony sets date for Google TV unveil - Pocket-lint

According to this article, Sony said it announced to the media and others that on 12th October in the US New York will do a television announcement event adopting the world's first "Google TV" event.

"Google TV" platform adopts OS based on Google's mobile phone "Android", Intel's Atom CE 4100 processor, and Web browser "Google Chrome" which also supports Adobe's Flash content, It will be possible to use not only programs but also video distribution services such as YouTube and comfortable browsing.

Even though it is a television, it also supports Android Market, which delivers applications, enabling you to run various applications in multitasking, and seamlessly search content viewed on TV There was no innovative platform.

This is Sony's announcement. It is written on October 12 that the world's first Internet TV will be announced.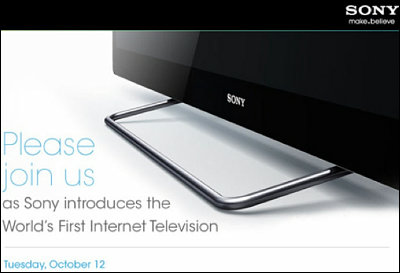 Although Google has not yet announced the timing of the detailed service start of "Google TV" yet, in the United States it announces it within the year, not only because it is scheduled to start service in 2011 around the world.