The world's first Sony 'Google TV', the real thing is partly released before the official announcement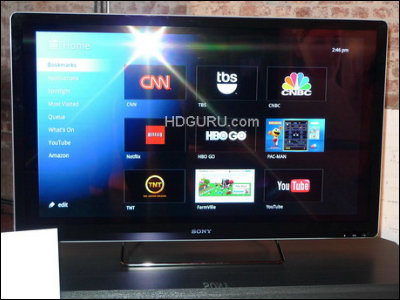 Sony will officially announce the world's first 'Google TV' on October 12We talked the other day, but the real thing was made public ahead of the other.

It is 'Google TV' which becomes an innovative existence by adopting OS based on Google's mobile phone OS "Android", but what kind of model is it?

Details are as below.
Google TV by Sony Revealed-Exclusive First Photos

According to this article, the world's largest consumer electronics retailer, "Best Buy", conducted an event introducing products that are supposed to hit in the fourth quarter of 2010 for news reporters in New York. And in the event, Sony's "Google TV" that is the world's first "NSX-46GT1" was introduced.

This is "NSX - 46GT1". In addition to content distribution services of TV stations such as CNN, TBS, CNBC, YouTube viewing is also possible. The screen size is 46 inches and is considered to adopt LED edge light.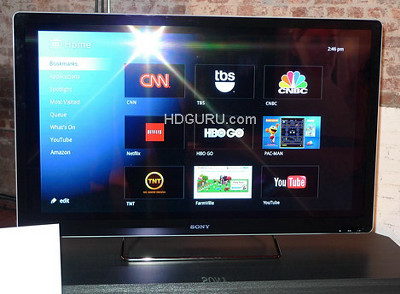 I showed Google's top page. According to Google spokesperson, browser is "Google Chrome", it can operate with Sony's remote control or smartphone such as Android and iPhone. You can also "Browse while watching TV programs on a small screen displayed at the bottom right of the screen".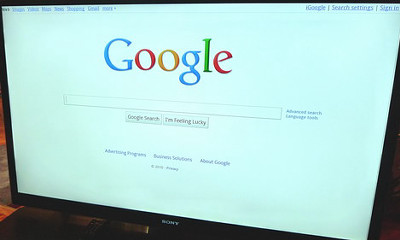 The back is like this. The front side is black, while the rear side is white.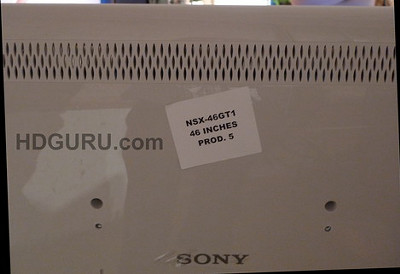 Terminal part. In the product demonstration, I used a USB type wireless LAN terminal for Internet connection.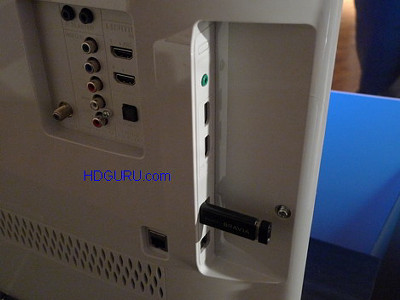 In addition, it seems that there was no announcement about "Google TV" set top box of the type connected to the high vision television that Logitech intends to sell.