Sharp, to release "AQUOS net tuner" that supports inexpensive USB external HDD recording etc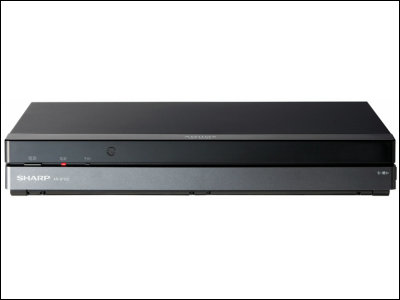 In March this yearToshiba announced "REGZA TUNER" that can record digital broadcasts on inexpensive commercially available USB external HDDHowever, this time Sharp has a recording function to USB external HDD etc. "AQUOS net tunerWe announced.

Because it is a generic product, it is the same model that it compares with "REGZA TUNER" by all means, but what kind of function does it have?

Details are as below.
"AQUOS net tuner" released | News release: Sharp

According to the press release announced by Sharp, the company will release "AQUOS Net Tuner (AN-IP 100)" from 1st October.

The AQUOS net tuner is equipped with terrestrial digital and BS digital · 110 degree CS digital tuner, it supports recording to a commercially available external HDD connected with USB, in addition to connecting with the LAN inside the house, in a separate room You can also play movies, music and photos stored on DLNA compatible devices.

This is the main body of AQUOS net tuner. It has HDMI terminal, D4 terminal, composite terminal, optical digital output terminal, LAN terminal and has 2 USB terminals for external HDD connection.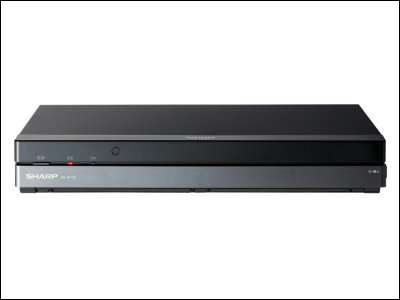 USB external HDD operation screen. "Regular recording" function which learn commonly watching programs and automatically record is also carried.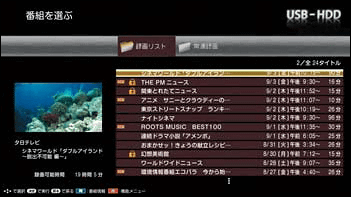 In addition, AQUOS net tuner can use full-HD contents delivered over the Internet by providing network function, and video distribution service such as "Hikari TV" "Akutobira video".

Access screen for "AQUOS.jp" optimized for AQUOS. By installing AQUOS original technology "Ex system (Express system)" to comfort the internet viewing on television, easy operation by the remote control and high-speed display of the contents are realized.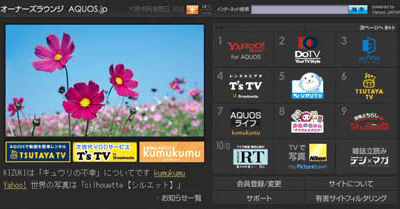 Access image to "Hikari TV"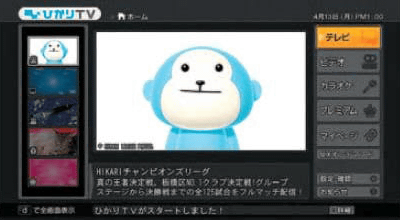 In short, although it is an AQUOS net tuner which is a model attached to the Regusa tuner with a network connection function etc., it is a very worrisome point how much we can approach the REGZA TUNER on the price side.