A maximum of 12 channels can be recorded simultaneously, a terrestrial digital recorder "Hi-Vision Rokulak Slim NEO G" that can be recorded on a commercially available external HDD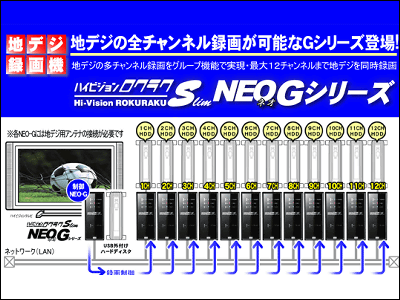 It was announced in October as HDD recorder for digital terrestrial broadcast that can connect up to 13 external HDDs on the market and record it.High vision Slim NEOAs an upper model of "High vision Slim NEO G"Was officially announced today.

In addition to being a terrestrial digital tuner that enables simultaneous recording up to 12 channels at maximum, it also supports automatic backup function.

Details are as below.
High vision Slimming NEO G series | Japanese digital home appliances

According to the official page of the Japanese digital consumer electronics, it seems that premium sale of the terrestrial digital broadcast tuner "Hi-Vision Roklak Slim NEO G" that can simultaneously record up to 12 channels of terrestrial digital broadcasting will be started on December 24. The price is 34,650 yen.

This is "HDTV Slimming NEO G". In addition to the HDMI terminal and the D terminal, the composite terminal and the S terminal are also mounted so that it can be watched on the analog TV.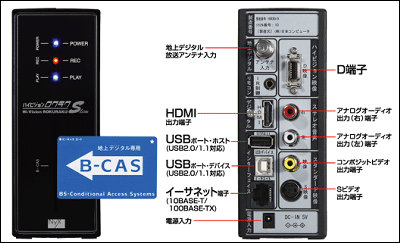 "Hi-Vision RocRaq Slim NEO G" is a high-end model of "Hi-Vision Roaklak Slim NEO" that can connect 13 HDDs with one unit, and by connecting the HD vision Slim NEO G with the LAN It will realize simultaneous channel recording.

This is an image diagram of simultaneous recording. Additional purchase of the main body is required as many channels as you want to record simultaneously.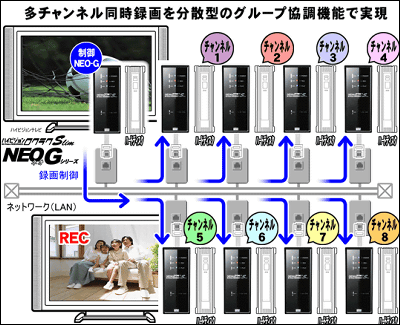 It is possible to share the recording disc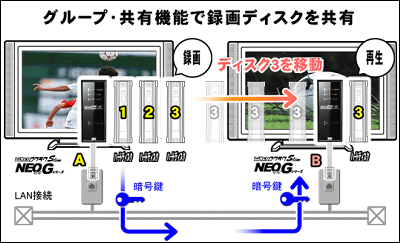 You can also back up the contents of the disc automatically, so it is safe in case of emergency.