"PVR-3" which makes it possible to record terrestrial digital broadcasting and BS / CS digital broadcasting on a USB external HDD inexpensively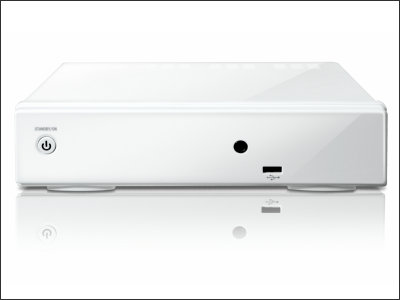 Toshiba 's LCD television "REGZA" is gaining popularity because it can record on a USB external HDD, but it seems that there are many people who are concerned about cost if you replace the TV itself as expected.

An inexpensive high-vision tuner that eliminates such dissatisfaction "PVR-3"Has appeared. In addition to terrestrial digital broadcasting, it also supports BS digital broadcasting and 110 degree CS digital broadcasting, etc. Furthermore, since it can connect multiple inexpensive external HDDs on the market, it is easy and cheap to record digital broadcasting It will look like.

Details are as below.
Terrestrial / BS / 110 degree CS digital high vision tuner PVR-3: EXEMODE | EXE mode Co., Ltd.

According to the official page of EXE mode, the company seems to release the high-definition tuner "PVR-3" compatible with terrestrial digital broadcasting, BS digital broadcasting, 110 ° CS digital broadcasting in early August. The price is 24,800 yen.

"PVR - 3" is compatible with recording to a maximum of 7 USB external HDDs, with HDMI terminal, D terminal, composite terminal, so it can handle a wide range of products including LCD TV, PC display and analog TV . It also supports the function "chase play" that can be played while recording.

This is "PVR - 3". Because it has optical digital output terminal, it can be connected easily to home theater sets and others.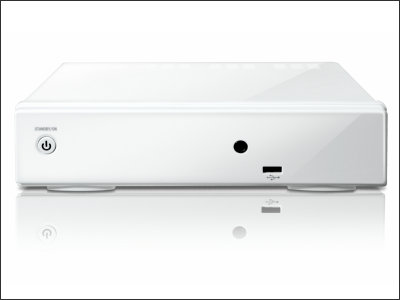 The official mail order page of EXE mode is from the following. It is currently undergoing reservation acceptance.

Terrestrial / BS / 110 degree CS digital high-definition tuner EXEMODE PVR-3 【Reservation acceptance · Scheduled to be released in early August】