Old VHS never dies! Affordable Composite-Video-to-HDMI converter enables vintage video on latest LCD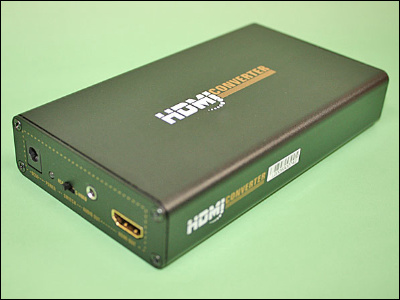 It has been long since our analog yellow-red-white composite signal plug washed away from video displays by "digital" standards like HDMI. But still there are demands for the old standard, for we have unignorable amount of video archives in VHS format, and some of game consoles, say Nintendo Wii, still use it.

Answereing this niche but yet strong market, PC peripheral distributer Shang-Hai Donya released "DN-CSTH6230", an hardware up-converter from analog video to 720p HD resolution.

Read on for detail.

Shang-Hi Donya - HQ Composite to HDMI Converter Donya director DN-CSTH6230

According to Shang-Hi Donya's web page, the product is priced at 6,499 Yen($71 USD). With this you can still use your VHS players and cams, old game consoles, set-top-box and such on the latest LCDs.

So this is the hardware. You can choose one from S-Video or Composite Video Plug as input.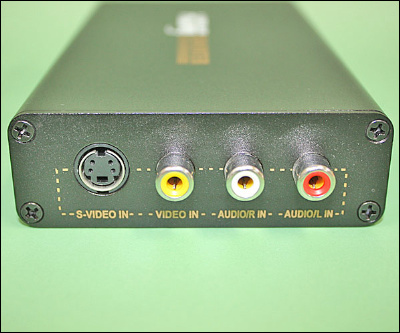 Power connecter, audio out and selector switch, and HDMI output.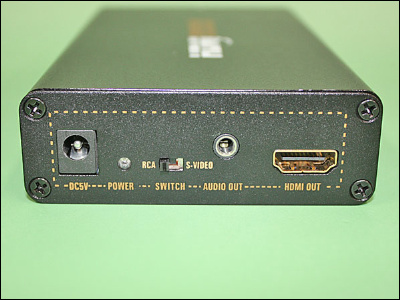 Possible usage.Every converter has some time-lag on conversion so the device might not suit some kind of games like beat'-em-ups.



And also, it's a "green" product, for we don't have to waste tons of old devices and video cassettes. Why do electronics manufacturer always keep trying to make us buy new products instead of encouraging us to keep on using the same ones?

Relaated Post:
The Complete Instruction of "KeyHoleTV", the world-wide P2P TV viewer - GIGAZINE

30 Years in 3 Minutes, a video chronicle of Sony's Walkman - GIGAZINE