I tried using "AVT-C281J" which can record games with full HD 1080p and use it without PC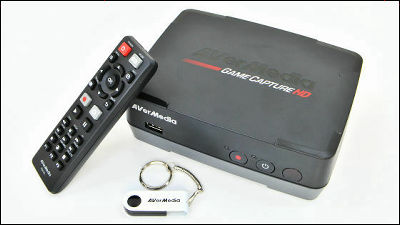 Products that can record (capture) images playing games with "PlayStation 3", "Xbox 360", "Wii" without using a PC are "AVerMedia AVT-C281"is. In addition, this productPrevious articleWe are introducing "AVerMedia AVT-C281 Game Capture HDIt is a successor to the model, and it is compatible with newly recording with full HD (1080p).

AVerMedia AVT-C281
http://www.avermedia.co.jp/product_swap/avt-c281j.html

◆Check image quality

"AVerMedia AVT-C281The movies taken using the following are as follows. If you set the picture quality to 1080p, the frame rate will be 30 fps and the number of frames will be less than 60 fps which is the upper limit when setting to 1080i with "AVerMedia AVT - C281J", but "Call of Duty: Black Ops etc" etc. , Even relatively moving works can be recorded without problems.

Full HD, You can record at 1080p "AVT-C281J" Taking a FPS play movie - YouTube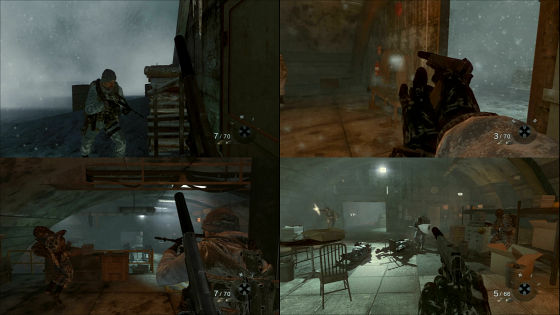 In "Uncharted", there seems to be little noise in the dark part, such as the back of trees, but the shine of the water surface etc has been recorded firmly and the deterioration of the picture quality is not so bothersome level.

I tried using 'AVT-C281J' which can record the game at full HD, 1080p without needing a PC - YouTube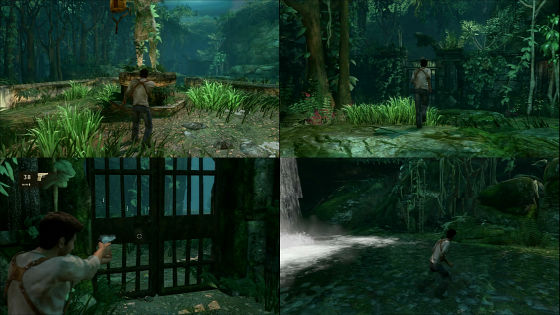 "Ace Combat Assault Horizon" is a bright screen, and it is an impression that it was able to record quite clearly because it is unexpectedly small except for explosion scenes.

I tried to record the game with "AVT-C281J" which can capture the game with full HD (1080p) - YouTube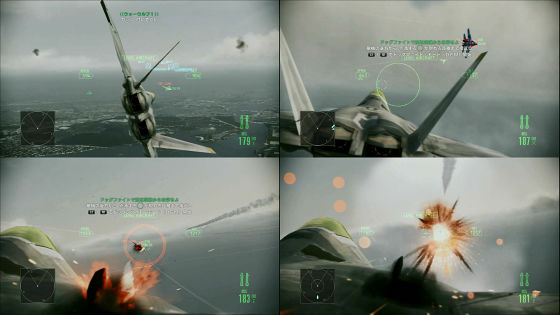 "LIMBO" originally had little movement, it was able to capture with image quality comparable to the game image because of a black and white image.

I tried using 'AVT-C281J' which can record a game with full HD (1080p) - YouTube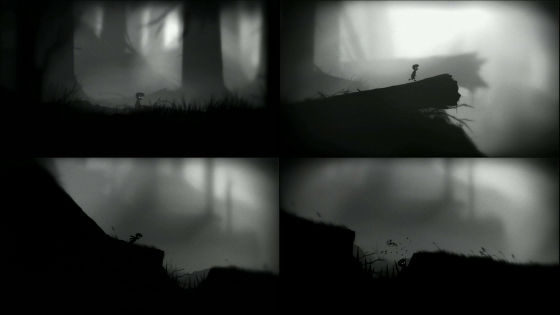 The format of the movie taken this time is MPEG4 (H264, High @ L 4.1), 1920 × 1080, 29.97 fps, and the bit rate is about 15 Mbps.

◆Photo review

The package is as follows.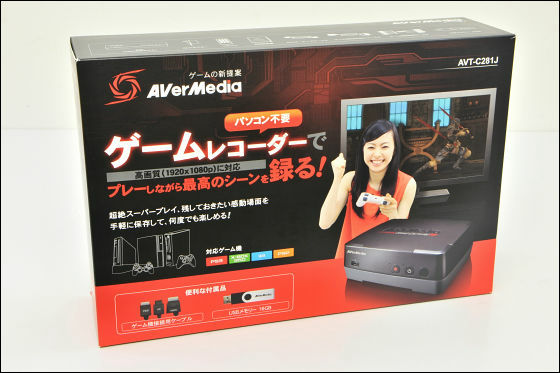 Recorded image quality corresponds to 1080p, the previous model "AVT-C281Enhanced from 1080i.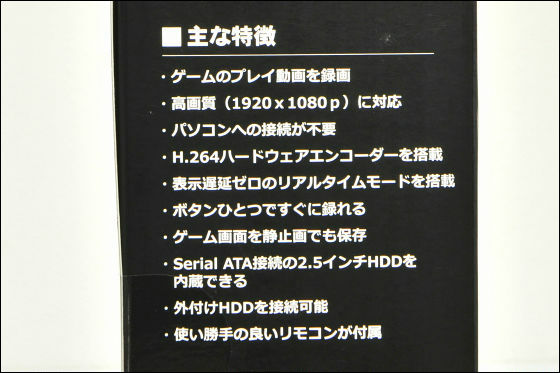 In addition to the main body, the contents include instructions manual, 16GB USB memory, various cables, power adapter, remote control etc.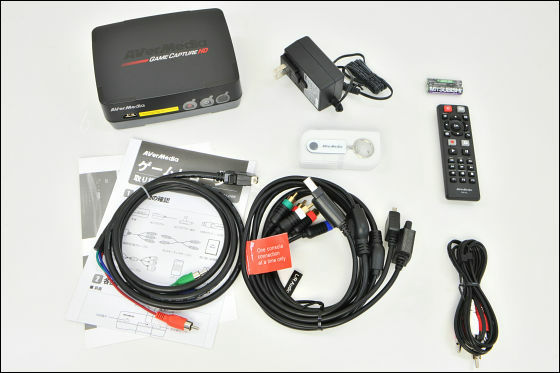 Since it is possible to record play video of the game directly in the attached USB memory, it is easy to move the data to PC etc.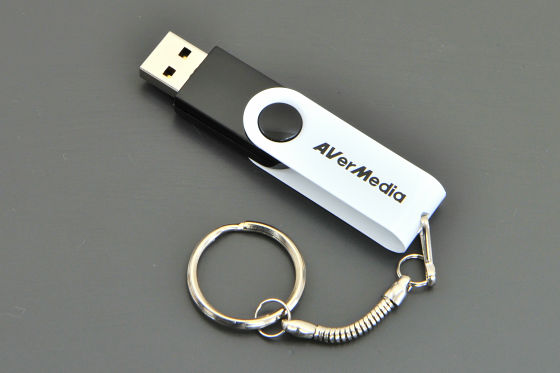 The size is 164 × 124 × 57 mm thick and weighs 335 grams.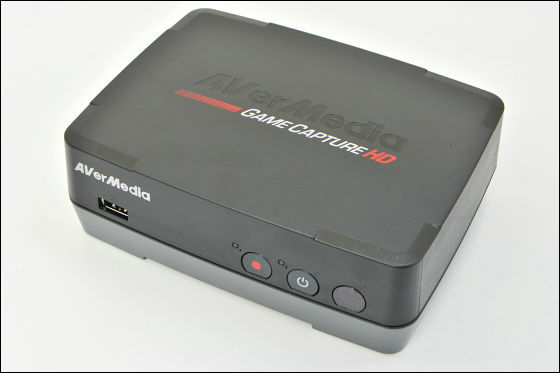 USB port and recording button, power supply etc. are mounted on the front.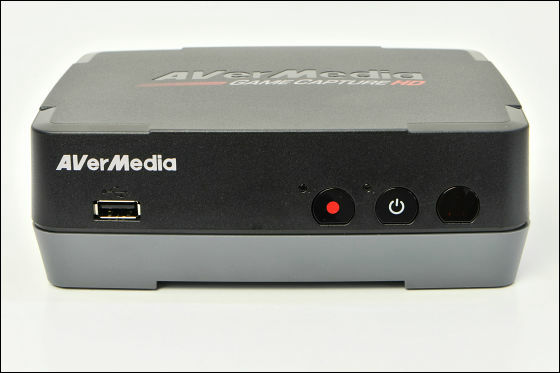 Try inserting the attached USB memory and this is like this.



side.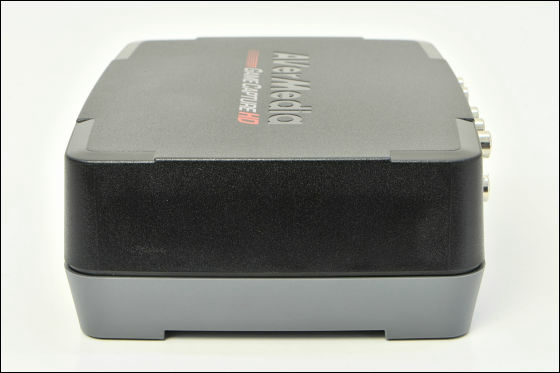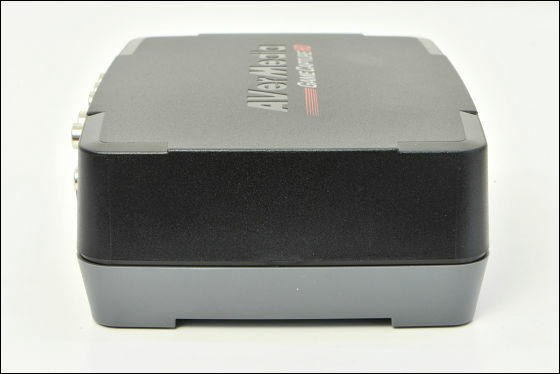 Component terminal and power supply terminal etc. are mounted on the back.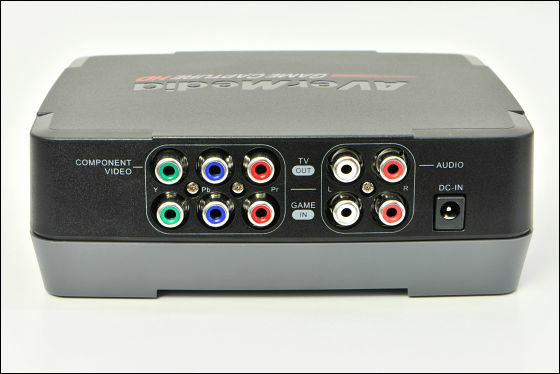 Bottom side.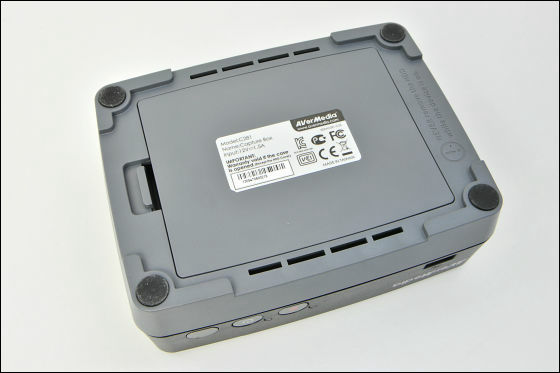 It is also possible to install a 2.5 inch HDD and store the captured images etc in there.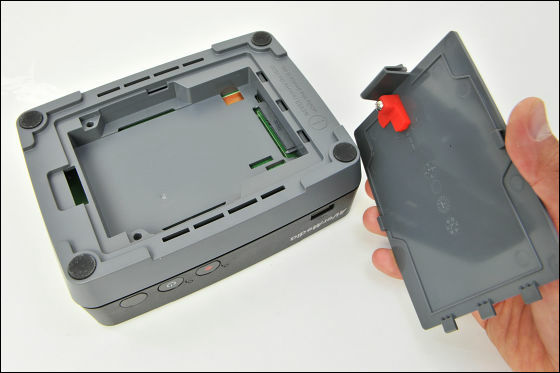 The included remote control looks something like this.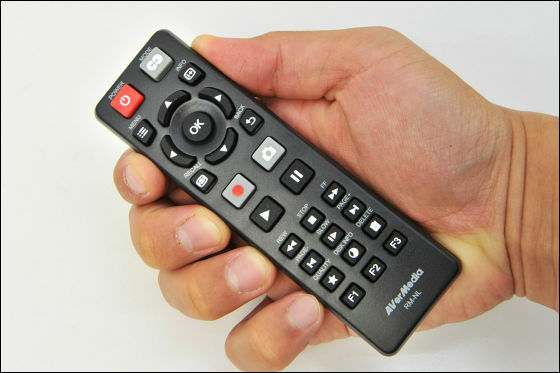 To use it, first connect the main unit to the power supply.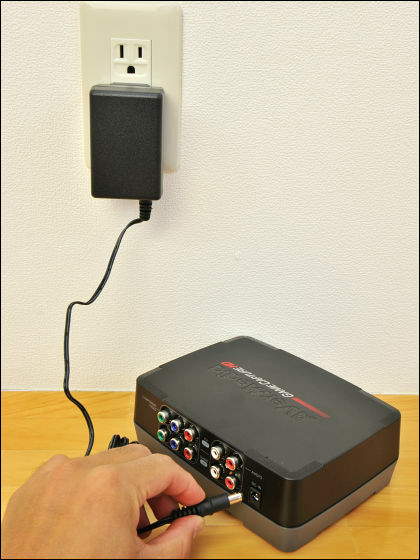 Connect the supplied cable to the output terminal of the game machine.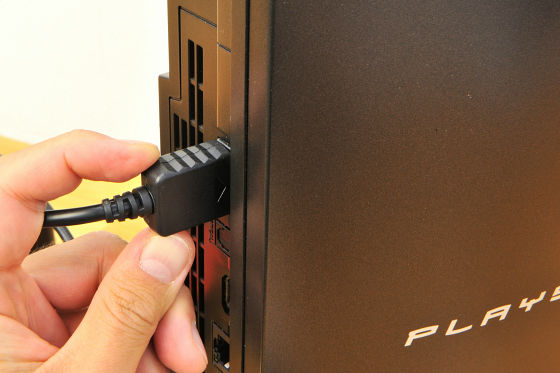 Connect the cable to the terminal marked "IN".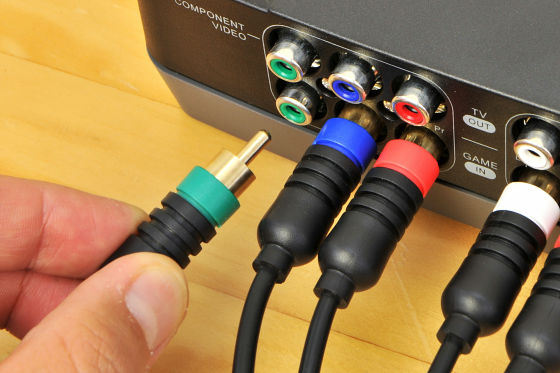 Likewise connect output cables.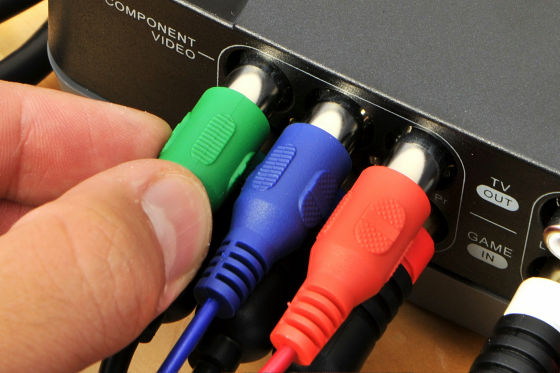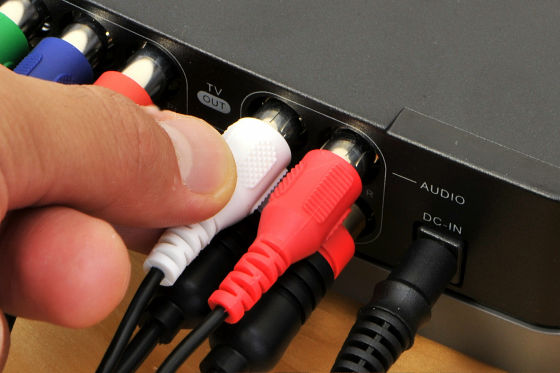 After that it connects to the input terminal of the TV OK.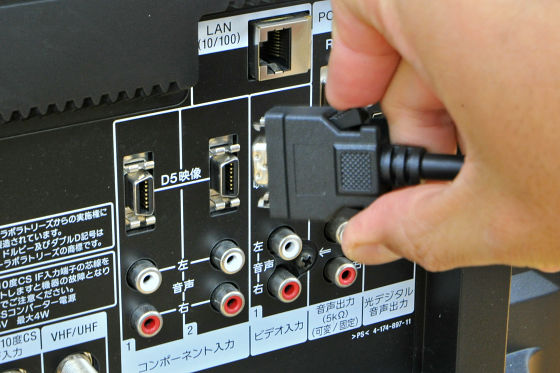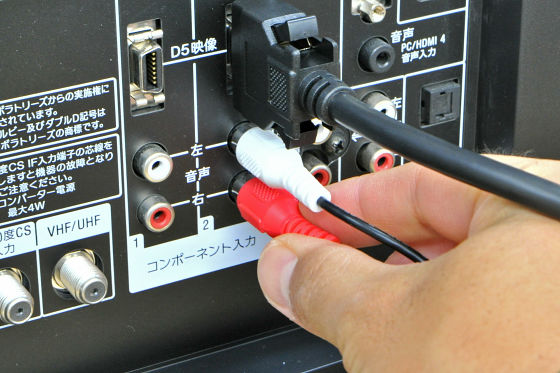 Looking from the back after the connection is over, it looks like this.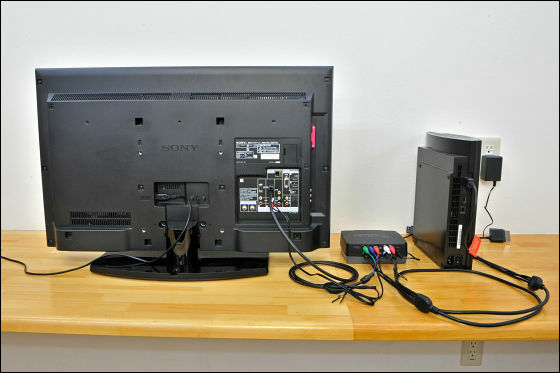 Since the setting after connection is the same as the previous model, the details arePrevious articlePlease check it.

◆I tried using

To start recording you just press the button in the middle of the remote control OK.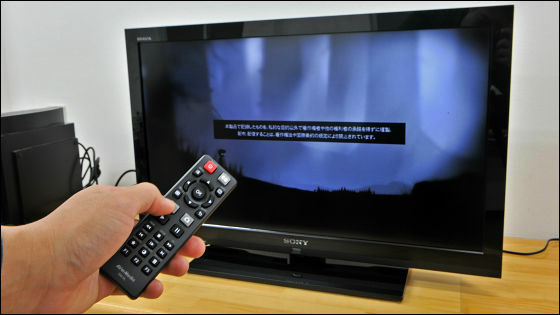 When recording starts normally, red circle and recordable time are displayed.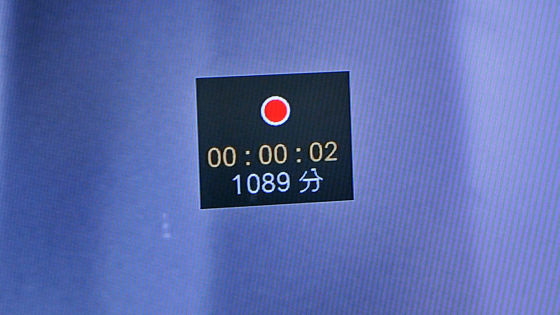 The screen after stopping is like this.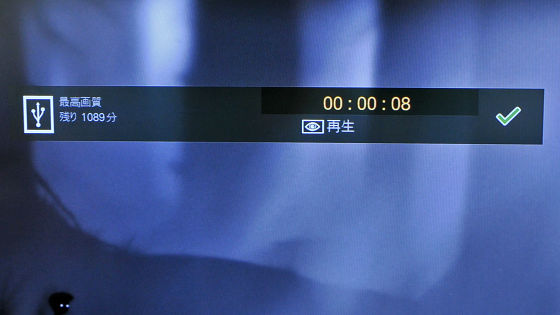 Since the data that has been taken can be browsed with thumbnails as below, move the cursor to the thing you want to see and press the play button on the remote control to start the video.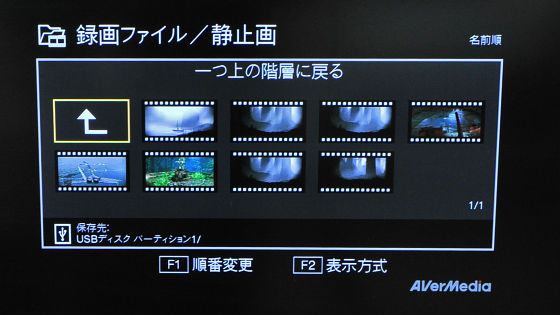 In addition, the actual price at the time of article creation is 16GB with a USB memory and affordable at 13,980 yen including tax. That's why it is recommended for those who want to record their research on gameplay, study overworking in full HD and boast to friends.

Amazon.co.jp: AVMedia Game Capture HD AVT-C281J | 1080p compatible