External HDD "G-CONNECT" for wireless phone connection for smartphones and tablets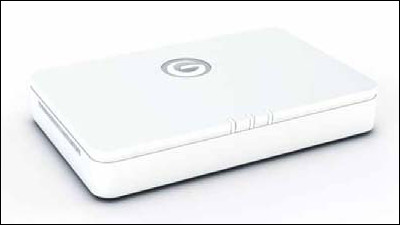 MicroSD card is adopted as the recording medium of smartphone or tablet terminal, but where you want to handle large content, preferably you want to use external HDD etc.

Basically, however, the USB terminal installed in the mobile device has only the client function to connect with the PC in many cases, and it did not have the host function that can be used by connecting the external HDD etc, An external HDD "G-CONNECT" to solve those problems was announced.

June 23, 2011 Sales of "G-CONNECT" storage that connects wirelessly to smartphones and tablet devices started selling | Press Room

According to the press release of Hitachi Global Storage Technologies (HGST), the company seems to release "G-CONNECT" which can easily add capacity to mobile terminals such as smartphones and tablet devices.

"G-CONNECT" is a conceptual product that carries a lot of content such as important music, photos, movies, etc. and can enjoy it whenever you like, supporting IEEE802.11 b / g / n. Furthermore, by adopting Gigabit Ethernet, it becomes a substitute for the wireless LAN router function, and it can also connect with a personal computer using the USB 2.0 terminal.

This is the "G - CONNECT" body. Compatible models are planned to be released in July in the US in the iPhone, iPad, Android terminal in the fourth quarter in Japan, and the price is 500 dollars for 199.99 dollars (about 16,000 yen). It is said that you can access content in G - CONNECT with a compatible application or web browser.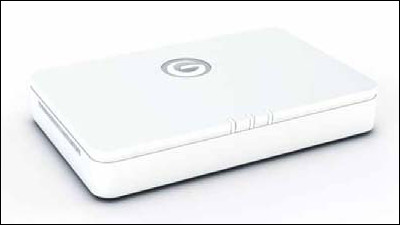 The main feature is as follows.


Wireless storage for iPad, iPhone and Android OS device
Easy access to data anywhere
WiFi Internet access supporting multiple devices
Support data streaming of 5 channels with standard definition (SD) or 3 channels with high definition (HD)
Simultaneous processing of net surfing and data streaming (example: Internet search while enjoying music)
Automatic content search and composition by category such as photos, videos, music and documents
A wide range of access compatible with iPad, iPhone compatible applications, WEB browser, DLNA approved products, etc.
Protect user's data with password
Restrict access by "private" folder setting

It is regrettable that we do not have a built-in battery and that we can not carry "G-CONNECT" itself, but it is rather convenient to have direct access to stored content without using a PC.