Test run at the circuit scheduled to be held by F1 Korea GP, construction of facilities is in progress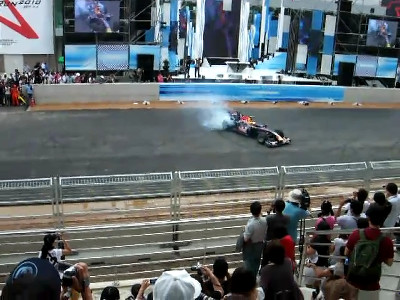 The highest peak of the car race · The F1 World Championship races at the circuit of various countries around the world, deciding the champion among all less than 20 races. The venue has the principle of "holding one country 1 one", for example in GermanyNürburgringWhenHockenheimringThere are two famous circuits, but we take alternate measures.

To that extent, the number of venues outside Europe will increase, and it is decided to hold the "Korea Grand Prix" in the 2010 series.

The test run was carried out on the circuit scheduled to be held on September 4th at the Grand Prix, but it seems that it will not be held successfully without any problems.

Details are as below.
F1: Spirit rocks "It will be an interesting race" | Chosun Online | Chosun Daily News

The test run was conducted as a driver of Hispania · Racing until the 12th race of this season, and JPSI's sports ambassador currently engaged in the circuit construction of the Indian GP which is scheduled to be held in 2011 (in fact the sports of the Indian GP Ambassador) has become Karun Chandoku.

YouTube - Karun Chandhok Drives Red Bull in Korean F1 Circuit_1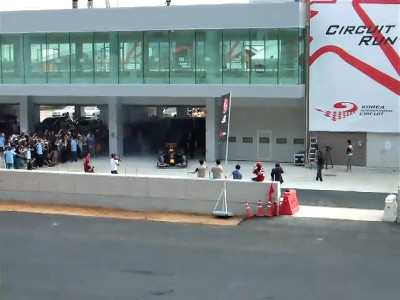 I got a car from the garage to the course.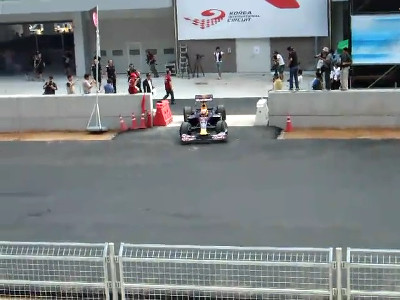 Test run started.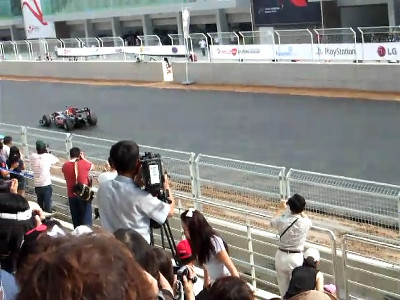 Initially it was tested because Chang dog was a test so we told you to travel in a clockwise direction, but the stand of the Korean International circuit was set inside the course, and in the picture the Chandok started from the image 17 and 1 below As I ran toward the direction of No. 1, it means that it is a correct answer in a counterclockwise direction.

File: Korea international circuit.svg - Wikipedia



YouTube - Karun Chandhok Drives Red Bull in Korean F1 Circuit _ 2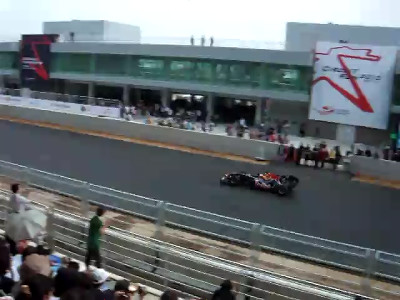 YouTube - Karun Chandhok Drives Red Bull in Korean F1 Circuit_3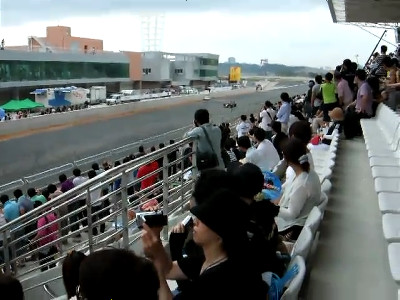 Eventually, after finishing running, Chandoku came back.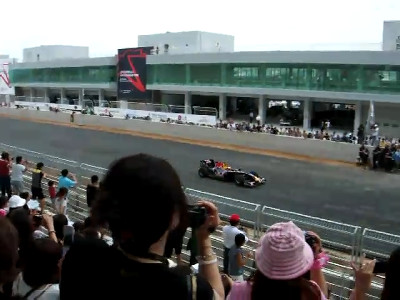 An accelerator turn in front of the audience.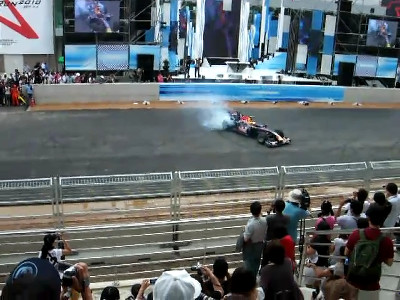 Chandoku is "It is likely to be an interesting race with each section," and "There are many sections where advanced techniques are required, such as a continuous curve after the fourth corner, and there are many sections where you can overtake, further increasing the interest of the race Would you like it? "

Although it seems that there seems to be no problem when seeing only here, originally this Korean international circuit was delayed what was scheduled to be completed in the end of August, and now the state where the pavement is not done outside the course. There is no curbstone, and the stand and the control tower are not in a state of 100%.

When a Tom Cary correspondent in the UK Telegraph paper visited the circuit in JulyThe road is not yet paved at all and the stand is somehowThat degree. It may be wonderful to have test running in less than two months from here but it is a bit of anxiety to say that F1 is the only motor sports to be dealt with here.

In addition, the current championship is Louis Hamilton (McLaren) who won the Belgian Grand Prix in the front and top. Red Bull's Mark Webber is chasing it by 3 points difference. Sebastian Vettel (Red Bull) in third place, Jenson Button (McLaren) in fourth place and Fernando Alonso (Ferrari) in fifth place have won more than 140 points, and still have the possibility of the champions still adequate I will.

As a Japanese driver, Kamui Kobayashi (BMW Sauber) has won 12 points after winning points in five races so far.

The remaining 6 races, the end of the battle seems not to be able to see yet.