GIGAZINE cooperated in high school independent experience learning, school girls came to editorial department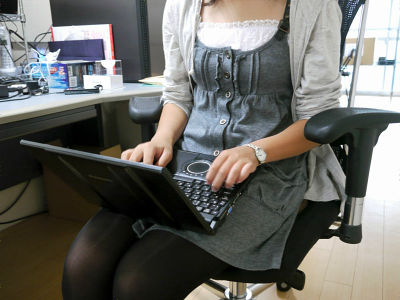 A student from the Hyogo prefectural Itami Kitakami High School contacted me on a full summer day in July, and GIGAZINE was supposed to cooperate for voluntary experience learning for about three days.

Details about the girls' high school student came to the editorial department from the following.
Hyogo Prefectural Itami Kitakami High School Official Blog >> First year students are doing independent learning

According to what I hear,1st year "Industrial Society and Human"It seems to be done as part of the lesson, which looks like the following.


Think about the work that you want to work in the future, the work that interests and interests, and the student will do about 3 days of work experience. In Hyogo Prefecture, "Trying Week" is carried out at the time of the second grade of junior high school students, but the student's own work experience such as request for acceptance of employment experience to the business office and meeting at the time is carried out I will. Not only the employment experience but also the process leading to it is part of the learning activity.

Before taking an appointment to a business office, invite an external lecturer to conduct a "manners workshop" and learn how to make a call and how to accept at a place of acceptance.

When the summer vacation ends, we will summarize the contents that each person experiences into a speech and present it in front of the classmates. Speech will be given in the so-called Show & amp; Tell format, in which "Presentation at Independent Experience Learning" develops even more than "2 Minutes Speech", it creates what was created when experiencing, presenting photos during the experience and so on.

Students elected as representatives of the class are given the opportunity to announce at the whole recital.
As a general rule, the schedule is about 3 days between August 1 and August 31. The schedule and the like are to be decided by consultation with the student, and as the content of the experience, "acquire basic manners and expert knowledge and skills through workplace experience, and acquire the severity and joy of working" .

Basically it means working in a healthy place without danger during the daytime time, so it certainly is that if you are in the editorial department of GIGAZINE, there is no such thing as "danger of life!" ...... I confirmed that "Is it really GIGAZINE?", But it seems to be OK. Ho ho.

That's why school girls came. This is where we are being searched for the way of the interview.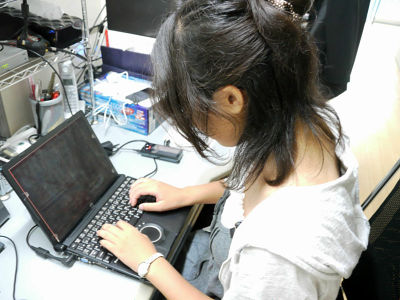 When I asked, I was in the first year of a high school, but that mobile phone is not possessed.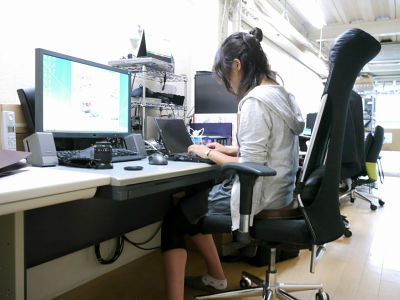 However, the typing style is getting used to, or rather fast.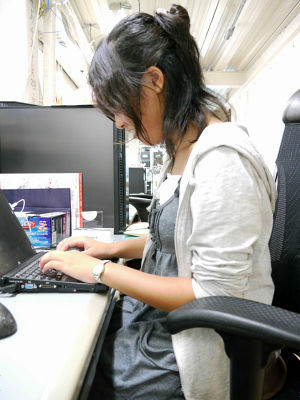 "I do not do cell phones, but I will net on a computer." How can I feel that the era is approaching a new phase.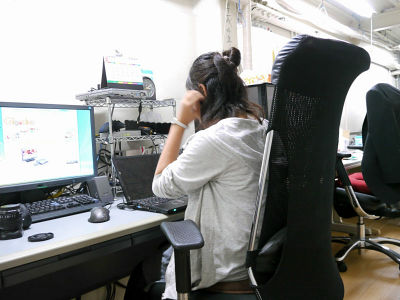 In more detail, I heard that you are reading GIGAZINE from junior high school 3rd grade. It is quite heavy.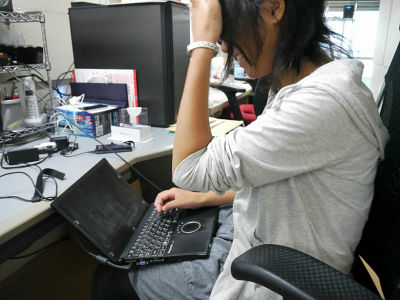 This is the state of the work of another day. As you can see, he wrote a shipping slip and played a big success.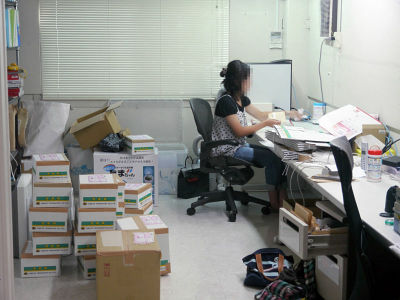 The sending out of this gift plan is lucky in a sense because many of the girls' high school girls have done their best by handwriting.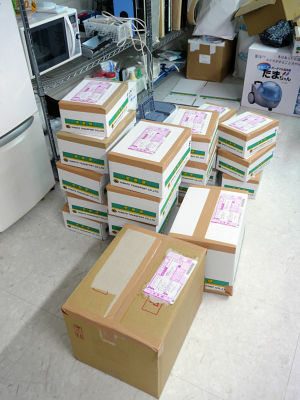 So, at a later date a letter was written that wrote a letter of thank you or worked in the editorial department, but one sentence was very impressive.


Also, it was the first time for adults who said that they are "interesting" to work, so I was very surprised.
Certainly, how to understand the world by experiencing the world around the time is a big factor. Where it was chosen as a place for voluntary experience learning for some reason like GIGAZINE editorial department, there are various new discoveries when thinking about there.