I heard about Japan's change in the election campaign lifetime, "About the dark side of politics" and "How to change to the future you desire"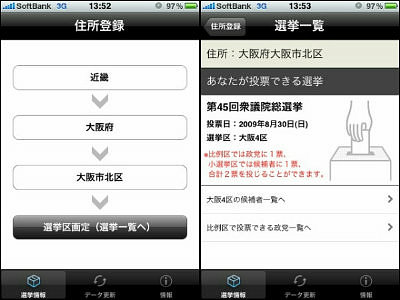 It seems that the young generation who is interested in politics is few and the voting rate is low, but since the beginning of the 21st century"Nonexistent youth" problemAs incoherent ordinances and bills such as those mentioned above have been brought up one after another, every time a big riot occurs on the net, there are exercises and calls to stop the enactment.

However, it is because all the young generation's voting rate is low due to the bills that are not understood in this way come outElection Planner · Mr. Kaoru MatsudaIt says. Although it seems that the trend that "politics will not change even by voting" is spreading mainly around young people, it is recently hoped that how dangerous this trend is, and it is persistently held against politicians The truth of the black image that exists, religious organizations such as the amazing gathering ability of the maternal party,Interview contents of the first partI asked Mr. Matsuda to bashfully asked questions and questions that came further than I thought.

The sequel to the interview, from the perspective of the net election to the true reason the politician uses the restaurant, the following from the following.G:
What are the benefits for voters when Internet elections are lifted? Also please tell me the benefits for candidates.

Matsu:
I entered this world and for the first time I learned that politician supporters are making leaflets that summarize candidate profiles and policies besides election posters. As much as elections and elections that we have been involved in so far, even if you save them as much as you need, this amount will be enough.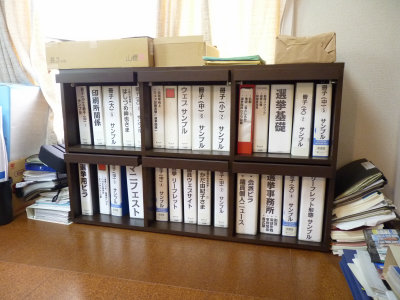 I have filed the designs with something that is not nice or distinctive, but there are lots of things like "I made it in a rural printhouse" indeed. You can post villas that have written policies, but you can not do leaflets, so ordinary people should not have much opportunity to see them. Have you ever been to the election office?

G:
Even though I have seen it, I have never entered.

Matsu:
Ordinarily, there is no courage to enter. I use free tenants with lots of crowds and build prefabs, but there are large signboards with names written on them, and when I look inside it is a long table and a chair, I feel bad An elderly person who looks like is lining up .... It's not quite amazing atmosphere. Also, in the newspaper "Election ceremony"There is no opportunity to see if you do not have a newspaper.

So, if people of our generation wish to obtain information on candidates, there is only the net, and that is the easiest. For example, when I tried to vote for the next Upper House election, when I looked it up on the net, I realized that many people were running, and as soon as I searched by candidate's name, the homepage came out and I could compare it Is not it? It is easiest to obtain information from voters, and more detailed information can be obtained.

In the election that helped ourselves, the access log of the candidate site is exactly tight, but as the past pattern, the access on the first day of the notice day is much more increased. Because the press coverage at newspapers and television etc will increase at a stretch on the first day. However, since updating the homepage during the election period is prohibited by the Public Offices Election Law, renewal stops thereafter, and access goes down with the next day from the next day. And when the voting result comes out on the day of the vote casting and the winning decision is decided, the access is going to go up like the access going up further. It is natural, but I do not update anything during the election period.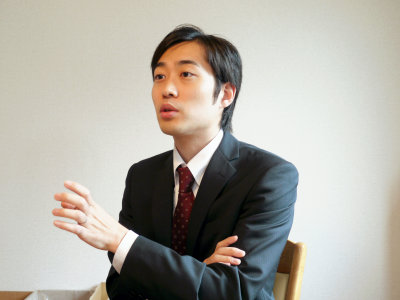 G:
It is a natural thing that the number of accesses on the non-updated homepage goes down. If net elections are lifted, what are the benefits for voters?

Matsu:
As elections are lifted and renewal becomes possible even during the election period, the election movements will be visible to voters as well. The contents of the election campaign are only understood by people who are preoccupied with the election. If the candidate transmits information on the website securely during the election period, you can easily obtain the information you want without staying at home. You do not have to go to the election office botherly and you do not have to go to the speechless society with older people. It is the biggest merit that voters can easily obtain information, think by themselves and vote.

Also, from the perspective of candidates, the layer that can convey information with leaflets and leaflets will be limited and costly. Because young people are often using the Internet and mobile phones, the possibility of seeing the contents of the website and supporting their own policies and voting will be very large. Even in that sense, I think that net elections have great merits on both sides.

Even when posting on Twitter, not saying "I just updated the blog" or "I uploaded the video", I will say "Please give me your opinion because I would like to think about this" Describing your thoughts about the problem, accepting a vote to agree or disagree. Depending on how you try to trade, I think that you can do interactive interactions in various ways. I think that if you can do such things during the election campaign which is of the highest interest, I think that it is 100 times better than simply calling the name on a streetcar and calling the name.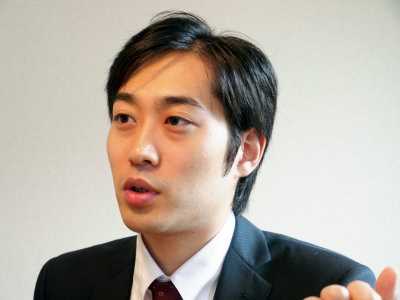 G:
While there have been many negative views on net election so far, from this upper house election, although it has flowed as a result, there was a movement to ban the election of the net. Why did it happen suddenly like this?

Matsu:
That's actually quite easy to understand, because the Democratic Party took power. The Democratic Party had been submitting bills for lifting net elections for more than 10 years, but since it is an opposition party, it has been voted down. That's really it.

It is fun to listen to various stories, even among the LDP, young people are in favor of net election campaign. On the contrary, it seems that there are some people who are elderly people in the Democratic Party opposing the net lifting ban. Some elder lawmakers still do not have a website. It is very strong for the election, but I do not have a website. Even without it you can win (bitter smile)

In essence, there are people who think that "Because we can win in the current way, we are in trouble if we introduce something new way." It is a recognition that they only increase new expenses if they do it, and there is a fear that newly entering people will be advantageous. I do not want to admit generations turnover or entry of new talent. Some of those people have difficulty with slander slandering on the net. Basically, I feel that literacy to the age and the net influences the pros and cons. Many people dislikes something they do not understand.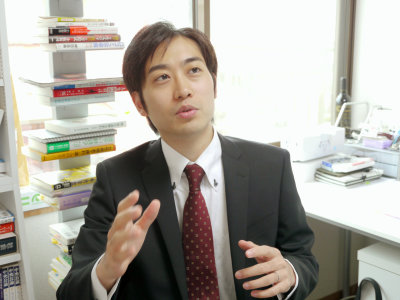 G:
That means that if elections are released, is there a possibility of reversal of the relationship of power, such as a person who did not attend the election elections so far, the candidate which was almost certainly elected will not be electioned Is it?

Matsu:
There is enough possibility. There are a lot of nonpartisers in their generations from their 40s, and these people are looking for candidates that they can vote on the net. Because more people do not take newspaper. The posters stuck on the bulletin board of the town have only a big name and face. If you do not find a homepage after looking it up, you can not enter that person at that time. I do not know what I am thinking and I will judge that I will not make efforts to disseminate information. I think that it will become a story that it will not be thought in the future that there is no homepage of the candidate, and it is not updating properly because the election of the election will become more and more like seeing the website as soon as the election of the election is banned.

However, one that I should be careful is listening to the story that the cost of election decreases with the ban on the election of the Internet, but for a while it is necessary to use it in conjunction with paper so I think that the cost will not go down. It is the story that it will soon be about to happen. There are people who do not see the homepage, and the number of accesses on the homepage is still not much, so suddenly all election activities on the net are risks too big. However, the person who operated it on the homepage should be finished cheaply as a result. Anyway the current election uses a tremendous amount of paper. I think that it will take some time to change, including around that.

Just by saving the election posters and materials that have been involved so far this amount. You can see that a lot of paper is used in the election.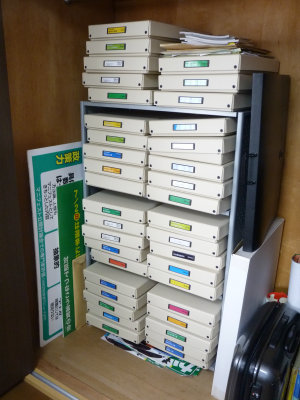 G:
Are there any other possible changes regarding net elections?

Matsu:
Future possibilities are that the "confrontation" between the elderly candidate and the young candidate becomes intense. A poor speech by an elderly candidate or a great speech was uploaded with a movie and received a big booing, a young candidate sent out a new image on the net and got noticed. It is not possible to compare the speech of the candidate at this stage, but when it comes out in the form of a moving picture it becomes possible and the difference between the candidates comes out. I think that victory or defeat will depend on that from such place. Also, in some cases, the story of a street or personal speech will be uploaded on the net, and there will be something that the mood changes dramatically. I think that the way of doing so will change completely from elections so far.

The most influential one will be a combination of video and Twitter. In the election, the giant media is exercising the most influence in the present situation, but depending on the usage of the net, there is a possibility that the reverse cycle, in which a major media picks up by the net transmission. Considering the neighborhood, I think that the way of getting to the media probably will change.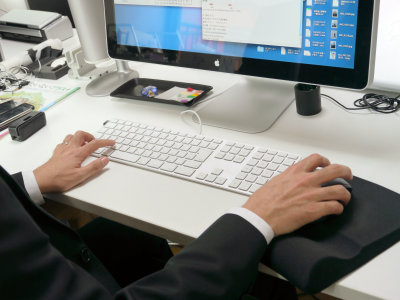 Matsu:
In other words, it means that "candidate can have media" will be possible. Until now the candidate himself did not have the media, but had to pick it up in the media. It is totally passive. So, not all of them are picked up, there is no quick reporting, and it will be subject to editing and will be biased. The most problematic thing is not editing, it is biased. Even if it is done, it makes it the contents.

Even if you say something that you think is "Oh, it's okay" that having your own media, you can immediately put on the website that that means that is. Also, even if some of the remarks are cropped by the mass media, placing full text on the homepage, posting movies and presenting the facts, on Twitter "That editing on ○ ○ TV is intentional" If you mumbles and leaves the original movie, how to receive voters will be different. By using the Internet, I can protect my true intention.

Indeed, during the election period the Internet is also so, but regulations are very strict and only those decided can be made out. There are also situations in which it is impossible to refute a flyer if it is distributed to all confrontation candidates on the day before the voting day, for example, because the type, size, number of sheets, and distribution method are decided. If you have the Internet, you can immediately deny it. I think that it will be possible to make a new election campaign in such a form that can take advantage of the immediacy of the net and correspond to the changing circumstances every moment.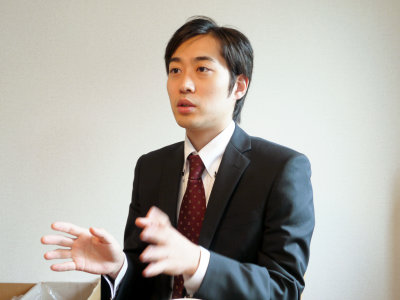 G:
In other words, if overall election judgment materials will increase as elections are lifted?

Matsu:
That's right. Now I have less information and I'm not sure.

Recently sponsored by the local youth conference center, they are doing "open discussion society", but it is not a American type debate but a speech named a discussion party. Just talking in order according to a specific theme, there is no exchange between candidates. At the end of the fried phrase, "I will not go out if there is debate," and there are candidates who are absent even at such a speech meeting.

If you are going to hold a discussion, you should make sure that the candidates interact with each other, stream the debate at Ustream and let them see it again and again. If you interfere with the candidate, you will be unable to provide polite policies that are not grounded, and if there are absent candidates, you can tell the viewers that they were absent. It would be better for voters to know about candidates, including such information, so I would like to take that direction.

G:
When the immediacy of the net is adopted, I feel that realism will be added to the election.

Matsu:
Yes, often the election is said to be a sort of festival, but I think that the sense of participation in the festival will become stronger. If you can get involved with Twitter or watch live broadcasts on Ustream and you can spend the election campaign together, you will probably want to go to vote and I think that you will be wondering what the final result will be like . I would be happy if it comes in such a form that makes more people feel more involved in such parts.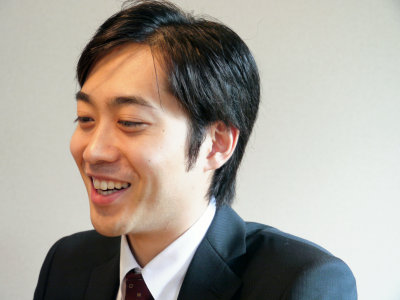 G:
Even if I move to the election of the Netherlands, is the second generation member advantageous to the election? Before that, what is the reason why the second generation members were advantageous in the election? It is often said that "I will inherit what my parents have", but what exactly is that?

Matsu:
If the election of Internet election is to be lifted, I think that it will become possible to fight regardless of the origin, etc., although the Internet is the main tool whether I am a second generation or a new one Together we will compete in what kind of strategy we are going to do. If the focus on policy debate is focused on, my origins will be irrelevant.

Recently, the Rep. Rep .man who took office as prime minister in the past four years, Prime Minister Kan, who took office this time, is said to be the "Prime Minister of Heisei in Peace" of the citizen group, "Since it is not a hereditary government, we will do good politics I think that it is impossible for a moment. Because the Cabinet is not based solely on the personal ability of the prime minister. Politics is driven by the abilities of all the cabinet, people responsible for the cabinet other than the Prime Minister, and the Diet members of the party as the ruling party are also responsible. Otherwise the country will not move. Somehow, I think that it is somewhat strange that he is telling a politician with just such value judgment because he is a second generation, or because he is from a commoner. The idea, behavior, and result of that person is not cruel, it is important.

There was a bashing to the second generation members, but there are also proper politicians. "It is said that" I read a sermon learned by a small monk in front of a gate ", but if my father is a solid politician, my son will become a solid politician, and because there is also freedom of occupation selection, I will regulate candidacy I think that I am sorry.

However, the person who is taking over the ground, signboard, bag from the beginning may be mentally weak. Because I am not prepared. It is said that the heredity has trouble of hereditary struggle, but it seems that there is a difference in guts and preparedness compared to people who do not have any money at all. People who do everything around doing the festival and getting elected do not need such preparedness. I wonder if such part comes out as a politician and comes to be decisive. I do not say that the second generation lawmakers are not necessarily useless, but if I see the places where the prime minister irresponsibly leaves the government irresponsibly, the feeling of weak in the part that we do not properly receive baptism of the election is doing.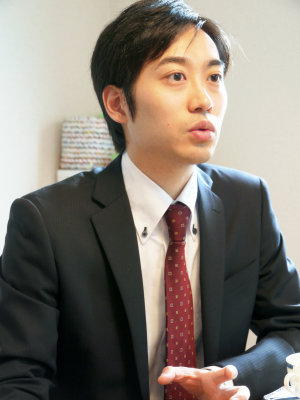 G:
Yahoo! is "Yahoo! Everyone's Politics"We set up a mechanism that we can donate from 500 yen at the site saying," We started receiving reception, but with thisIn the presidential election of America, President Obama accepted a lot of contributions from various places via the netJust as in the same way, does the flow of gathering donations via the net come up even now in Japan?

Matsu:
I want you to grow from now.I also wrote it on my blog before.Although it is indifferent to politics, it can not be irrelevant. If you are a Japanese citizen living according to various laws, including the Constitution, everything is fixed by politics. In Japan, no matter if you live in the same prefecture taxes and administrative services are different, and since everyone is paying consumption tax, there is no reason to be irrelevant.

So, if you choose a proper person, it will be a good return for you and will come back, and if you choose a person who can not help it, the point is that the disadvantage is incurred by themselves. As it is said which politician he chose and which political party took power, it will change soon after all. The fact that it seemed likely that a net election was likely to take place is also greatly influenced by the change of regime. I can not separate from myself in such a part, so I think that I want you to consciously go to vote as much as possible.

G:
In relation to that, please tell me where the expensive election funds originate from.

Matsu:
I think that there are various misunderstandings here, but the most frequent is the private expense of candidates. Frequently there are things such as putting in full retirement allowance, and then borrowing relatives. There are most people who are facing themselves. Also, although the number is small, there are times when the supporters give out the settled money by saying "people wanting to get out of people who want to go out." For those who want this guy to come out, I asked for a campa and said, "I prepared 5 million yen, so please come to the election" so that there is such a movement, too.

However, there are situations where elections can not be made without money, so investing in people who would like to work as their representative, or if the person does a good politician there will be a return to myself , I hope the spreading form that makes a casual donation spread with a feeling like that.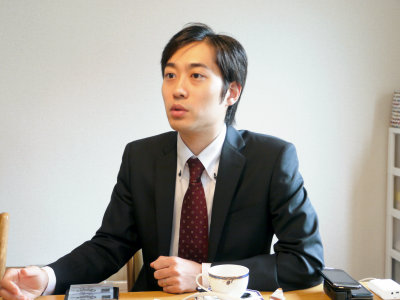 G:
I heard that company donation was often used in the past, but why did corporate donation exist in the first place?

Matsu:
After all politicians are going to need money. In the past, corporate contributions to politicians and politicians' fund management organizations were allowed. As corruption continued, it is now prohibited except corporate donation to political parties, but in essence the donation to politicians would have returned in the form of orders for public works. "I will turn my work with taxes where I gave you money." Because the world of politics is a power game, after all, pressure group people put pressure and give money as well, so that they can pass bills that are convenient to their industry, or conversely, I will abolish it.

Perhaps, I think that the mechanism was good during the period of high economic growth. Thanks to that, Japan has achieved high economic growth. However, when the bubble collapsed, I thought that the Liberal Democratic Party did not start to change the mechanism, I could go in the same direction. So I think there is something wrinkled up so far. From now on, the trend shifts to individual donation rather than corporate contribution, and it is good that the idea of ​​"let's raise politicians with everyone" will spread and become a feeling like a football supporter .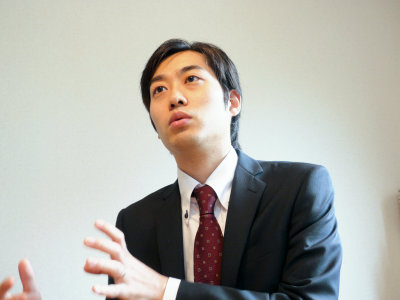 G:
After winning, can politicians steadily advance their own politics?

Matsu:
I also helped in winning the various people, but after winning it is serious. A real society is not a case that you can draw anything on a blank canvas, and it is already in a state that various colors have been painted over and messed up. Besides, there is also the word "continuity of administration", and if you try to change or change what you've done so far, there is a great resistance. Even if the administration changes, even if the governor and the mayor change, it is not something that can change the policy at once in 180 degrees.

But after all, because the person who voted is voting with expectation for change, I think that the result will come out soon, so if there is somewhat impossible and the newspaper writes that "commitment violation" or big booing I got up. Newspapers and television place emphasis on news quality and there is a premise of "fair neutral", so we do not report on "public achievement achievement" almost (lol) I write minus things and write results From politicians to politicians who supported politicians who saw it, from a large point of view that politicians did not have a single line reporting that the politicians worked hard, I get angry.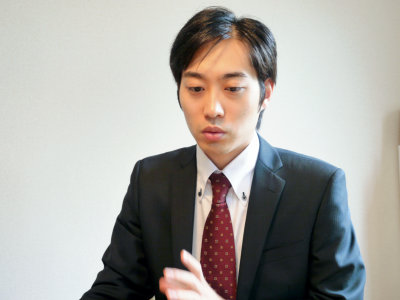 G:
If everyone is interested in becoming able to use the Internet, is that you can write about the commitment that you achieved on the homepage?

Matsu:
That's right. Some of the local chiefs actually disclose the progress status of the manifesto. Supporters may hear a voice saying "That person changed when you win", but in most cases the person himself is working as hard as ever. However, it does not come out in a form that seems to be easy to understand, so it will make a distance. I also understand the feelings of those who cheered hard, but if I put one vote and cheer for it, at least I want you to watch over the term of the term.

Looking back during the term of office, looking back at the time of the next election and thinking "After all it was useless," it is good to vote for the next person.

G:
It is ideal that politicians can trace the movements properly after winning, like beef and other trace systems.

Matsu:
Yes, that is what voters should judge properly. In the last election of regime change, people who have voted for the LDP for a long time have entered the Democratic Party by a considerable proportion. It means that "I'm already sick of you". The support rate is still sluggish.

G:
I do not think he is a politician because he is a politician for making money but I think whether it is not politics "ya" rather than politics "house", but it is quite reasonable for voters to see such "politicians" I think it is difficult, but where should I tell it?

Matsu:
Well, it is certainly a difficult thing ......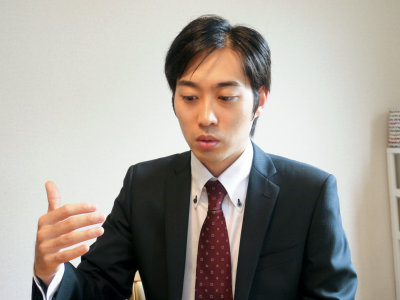 G:
If the election of the Internet is lifted, I think that it will be possible to have a suspicion that it is out of political "ya" like the one that has not had a website, there is no information to send out, etc. However, how can we distinguish by other means at present?

Matsu:
Even now, we can not renew during the election period, but since politicians' homepages have contents to some extent, there is no choice but to explore them on their own. It is easiest to talk directly, but (laugh) But that is not quite what you can do. Even lawmakers who do not usually do anything, there is a strong person only for the election. Before the election, although it looks great, as soon as it starts it gets greeted with a low attitude, so I think unintentionally "who?" So, rather, people who are weak in elections may be more likely to live (laugh)

For example, in case of parliamentarians, if you do your best in the National Assembly, local measures will be neglected. Apart from the work of the parliamentarians, it is not about lowering the head to a local area separately, but to do policy and deliberate bills. Rather than being a local representative, I have to work for the whole of Japan as a representative of the country. However, if you do not come back to the local, you will be carefully turning your supporters to the opponent in the meantime. So when the supporter asked me, "That guy is not going to go back to Tokyo," the secretary often mourns. I would like to work hard for the country, but I can not neglect local measures before the ground is still solid.

However, it is said that it is politician or politician, but please do not put up a label like right wing or left wing. Because humans are not so simple, right or left. It is hundreds of dangerous and has no interest. I do not care about that kind of thing, it is important whether the motivation for the country is important. Because the way of thinking is different according to the political belief of each person, it is good to judge oneself there.

Before saying the right wing or the left wing, it is doubtful whether it is studying enough to properly judge it. Since the information is overflowing with a great deal of trouble, it is wasteful to decide by doing poor labeling and so on. Rather, I think that it is very good if you become able to have your own idea with the interest and something in mind while you are distinguishing between politics and politicians.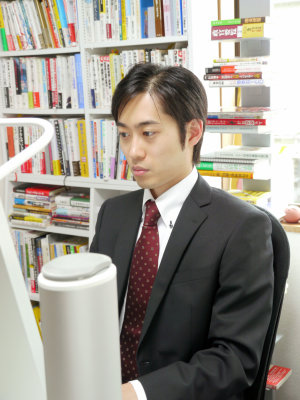 G:
That means that the mass media tells us that we can make the judgment materials around us more properly. Not only minus information but also positive information should be issued.

Matsu:
Yeah, you are right. I would like you to do it a bit more well.G:
There are cases in which a specific religious organization is on the back of the candidate for elections, but how much do they favor the elections?

Matsu:
A political party with a religious group on the back is the strongest election group. We will solidify our supporters with a very high probability. For example, even people who support the Liberal Democratic Party everyday, there is something to try into the Democratic Party this time. Even in the last election, since 30 to 40% of supporters of the LDP are voting for the Democratic Party, that means that we could not complement our supporters. However, certain political parties will strengthen the votes more than 90% regardless of whatever windbreaking blows. It can not be said that it is superb.

For example, in the electoral district where 10 electorals are elected, this column line is 8000 votes and two candidates for a certain party came out. If a certain party's votes are 20,000 votes in all, I will cleanly allocate 10,000 votes to each candidate. I wonder how it's going on. Actually there were times when we divided the support votes mostly by the local elections without fail and with the error of several percent within two percent.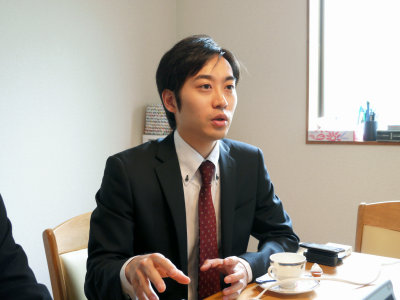 G:
So, why did the political parties religious groups lose in the House of Representatives' Summer of last summer ...?

Matsu:
They themselves do not reduce votes even in the headwinds. What I lost was a simple story, the voter turnout has risen too much.

I lost because the vote rate of non-partisan people rose. Since the vote number is not affected by the voting rate, it is certainly very strong in that sense. Because it is impossible to read the vote by election as normal. However, there is a limit, so no matter how hard it is to make a CM, I will paste a poster, but votes entering that party do not change so much.

G:
So, as everyone goes to the elections and the voter turns up, will the influence of such organized votes steadily decline?

Matsu:
Yes. The higher the voter turnout rate, the lower the proportion of the organized votes. That's why everyone needs to go vote. Speaking of the Liberal Democratic Party's long-term administration, "Liberal Democratic Party winning at a low vote rate is the same as putting 0.5 votes in the LDP for those who are not going to vote." By not going to vote, it makes people who are organized favorable.

I always think about how to raise the voting rate as a company policy, and I hope all the electorate to go to the election if possible. Even though it is impossible, I think that I can not be in a country that is satisfied with a voting rate of 60% and so on.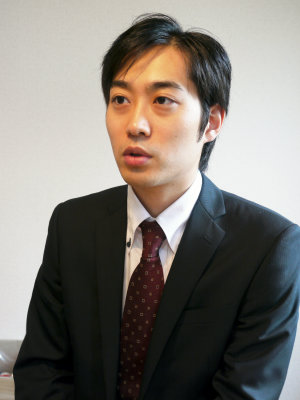 Pine
Although it is an ordinary story, since the candidate works for people who vote, in the present situation the candidates will respond to what the people above 60's want this to be. Then you can not realize the opinion of the younger generation. So it is not an exaggeration to say that this is an intergenerational struggle anymore.

There is a very easy-to-follow example, and as you look at the data of a national election, the age-specific voting rate is proportional to the age. The voting rate in 20's is 20%, the voting rate in 60's is 60%. Even though baby-boomer generation is the largest number of voters, 20s is the smallest number of voters and the voter turnout rate is also low. This is a big difference in the number of voters. When thinking about passing our opinion, it is necessary to work on the feeling like feeling like a representative or a pressure group. It would be nice if the 20s and 30s unite and raise their voices and it appears in the voting rate firmly.

Even from the standpoint of election planner, if you do analysis or vote reading, it will be a story about how to get the votes of over 60s, which will become the main tier. Even if you do something new for young people, there are few things you can do under the current Public Offices Election Law, and there is little effect. I do not think that votes will come out from there, and it is an honest point that I can not make it to others because it does not actually come out.

So, as long as the 20s and 30s move steadily, as the politician properly sees that part of the voters proper voting pressure, as voting begins to come out in the election, It is becoming a layer, or a group. To that end, student organizations doing activities saying "Let's go for a vote anyway because anything is good"IvoteWe support it.

G:
Is it an intergenerational struggle, is there anything particularly different greatly between the 60s and above and below it?

Matsu:
People above 60's are trusting giant media, that is, television and newspapers. People using the Internet are small as a percentage of the whole. However, we know that generations below forty generations are not all about what television and newspaper says. Also, there is no other choice but to know the correct information by properly separating the information on the Internet with your own eyes. Conversely, it means that you do not use newspapers and TV too often. In the feeling that it is one of the source to the last. That means that the view of the world is different between the younger generation and the upper generation.

I would like young people to work hard on grandparents and grandmothers and have them do their best. I have to have that much interest. Although I am not planning to fuel intergenerational struggle separately, because I am already losing in the number of people, if I think that I will pass their opinions even a little in such a situation, after all, people over 20 years old who are said to be voters Everything has to be a bunch and I have to go to vote. So, I think that we have to make politics interested in every means, including lifting net elections.

In the previous House of Representatives election, there was a price of 1 vote, but simply dividing the 4 year national budget by the number of voters will be about 3.2 million yen. It's one hybrid car. Rich that it is not that much fart is good, but in a general sense, when you shop 3.2 million yen, you will carefully examine the catalog and go to see the real thing. To vote is to choose a person who decides to use 3.2 million yen per vote. Is not it strange to not think seriously about this? I think.

I am thinking about introducing a deposit system in order to improve the voting rate. The elections are held at the public expense burden, and it is taxed to set up signboards that will pick up election posters and to remove them. Besides, the municipal officials are also doing counting the number of votes at the end, allowances come out, and local governments are burdened. In other words, holiday attendance plus hourly allowance is paid to civil servants, and it costs a lot of money. So it is okay for voters to take taxes in advance, and if you go for voting it will be returned. For those who did not go to vote, tax revenues will be accepted.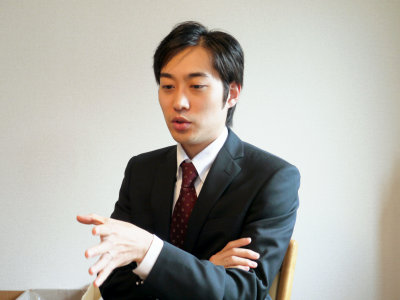 G:
Extreme story, because there are countries that are fine for foreign countries if you do not go to vote.

Matsu:
It is not very good to impose an obligation and take a fine. Tax is used for the electoral system itself rather than to hate to receive punishment, so it only comes back when you go to the vote, everyone is participating in the election from the beginning I think that it would be nice to make it feel like it. My taxes are used for election itself, so the usage of tax will change as a result of the election.

G:
Do you think the reason why the young generation does not go to vote?

Matsu:
After all it is a politician distrust. I do not think there is any expectation for politicians or politicians as a whole. I also understood it because it was so, but I did not think that something will change in politics. It was the election of Kado who worked at the very beginning that I learned that it can be changed in fact. That was really easy to understand. I won the election and as a result I was able to stop wasteful public works. Since politicians are representatives of voters, they have a certain power, there is so much responsibility for power, and I understood well that when we correctly exercise power we can change a variety of things.

I feel that there is little such experience in the young generation, so in that sense, I think that it was a good opportunity for the Democratic Party to win the election and change the administration. However, as confusion took place later, as Kan premier became a high expectation, if he does well, young people can also think that "politics can change society" as a wind So, I think that it has the most effect.

However, I have to go to vote if I think that change will be felt. After all it comes back here. I often say "I'm with the lottery," but I will not hit if I do not buy it. The most disagreement among the elections I was involved in had victory over 76 votes. Since it was one fight, 39 more people voted for the opponent and it was losing. It is a very small difference. The value of one vote on such a scene is tremendous. There are really close battles, so the future will change. There is absolutely no way that nothing will change by one vote.

G:
It is necessary to inform you that weight of one vote, and that the future will change.

Matsu:
Many people have said it for decades ago, but it is not quite going well.

Last summer in the House of Representatives election "MyVoteJapan"I planned iPhone application and developed it. I am working hard at the Upper House election now to apply for version up, but I often hear that "I do not know who I can vote for." With this application, if you enter the area where you live, you can display it as you can vote for here.

This is the start screen of "MyVoteJapan". Tap on the place you live to designate.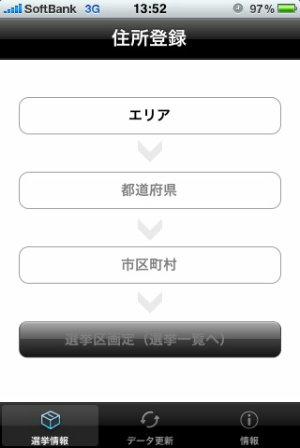 Designate Osaka city Kita-ku, which is the center of Osaka Prefecture.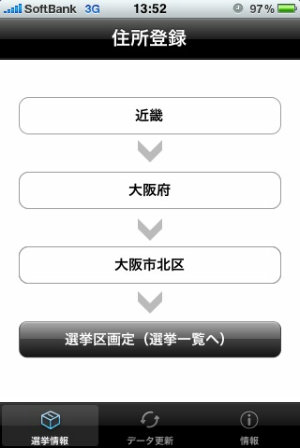 Since the data of the previous House of Representatives election is displayed now, this screen will be displayed. The data of the House of Councilors election has already been added and it seems that Apple is waiting for permission.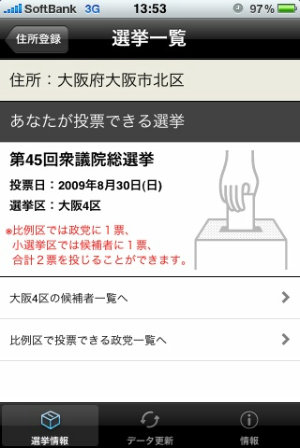 Matsu:
Since it is supposed to be able to fly to each candidate's homepage directly from there, it is possible to prepare in advance as well. To the last it is a voting "support" tool, it is still poor. I do not know how effective it is, but I think that I can not do it from anything I can do. If I go to the vote for even a single person this is a letter.

I would like to continue the activity of improving the voting rate in the future. That is why I want you to have an interest from the late teens. Because I will soon be in my twenties. I think if you are interested in where you vote for the first election when you are 20 years old.

G:
By the way, although there is an image used by politicians when saying Ryotei, what merit will you use a restaurant?

Matsu:
I also had meetings with a couple of places at a restaurant and I thought why it was a restaurant, but that's because the secret is being kept. It is supposed that you should not say who you met with anyone of politicians, and there is a backdoor properly so that you can meet with a general customer and talk and go home You can do. In addition, it is a completely private room. Because the ladymaster is familiar with the face or the like, I know that general customers and strange people will not come in, so the restaurant is convenient. This kind of thing is impossible in the hotel lobby. Because various people go in and out.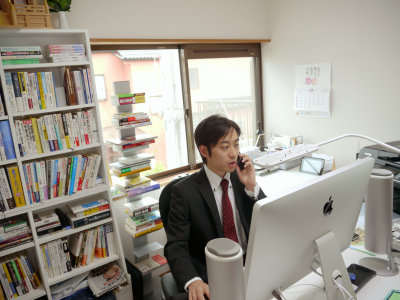 G:
It is said that it is the fault of the election that it will not be illegal to make noise in the streets, is it really true?

Matsu:
No, I think that story is a misunderstanding. During the election period, part of the Road Traffic Law is excluded and the seatbelt is not required, and the prohibition of parking is also looser than the general car. So, even if there are restrictions, you only need to exclude items related to the election during the period. For example, political activities are excluded from the Personal Information Protection Act. I also heard the story of noise for the first time, but I do not believe that it can not be regulated by the election. However, I can not say certain things.

G:
I heard that local members can hold more interest than parliamentarians, is this true? Also, what kind of interest does it exist?

Matsu:
There are also cases like that. In this industry, the easiest politician is said to be a member of a prefectural assembly. Because the municipal assembly legislators are the closest to the general public and do elections that crawl around the lands, the members of the prefectural assembly are the most incomplete. There are places where the work of prefectures themselves do jobs that came down from the country on behalf of themselves, and there is not much that we can do independently. In that sense, in the state like an intermediate manager, I will pass the first place. Of course, there are some members of the lawmakers who are busy working, and if governors like Mr. Hashimoto come up and taken up, they will be busy again, but there is no such topic, and the places like no vote are pretty It will be easy.

So when I go to the district, I have won the sixth and seventh consecutive seasons, and there are quite a few people like the dong in that area. I was told that "Seventh consecutive winning, a youkai of ○ ○" (laugh) Even if I calculate simply, I am doing a lawmaker for 28 years. By the way, next time I win 10 consecutive years, I've been doing for 36 years and I am going to be the next person who will be in the 70s. Such county council members are many. While I'm doing quite a long time, I have kept prefectural and city staff quite a few, and there are also pipes in the country, so I can exercise it because of local influence. So, when you go to a rural area, there are actually prefectural assembly members who are bigger than your parliamentarians.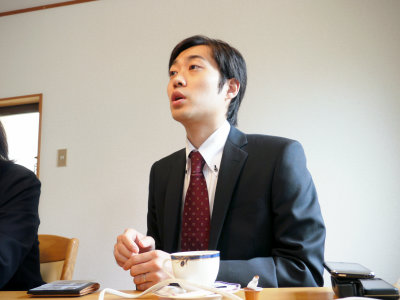 G:
Although it is a story with no body and lid, is it possible to distinguish politicians who are making money from politicians who are not?

Matsu:
Well, as there is an asset disclosure as a guide, we can understand the amount of assets the politician has if we look at it. For example, Mr. Kan was about 9 million. Mr. Hatoyama was 1.4 billion, I was surprised at how many different digits it is. Although I do not know whether simply doing bad things by asset disclosure alone, the money flow of politicians knows that a donation from a specific company is included by investigating by the mass communication .

"Party ticket" is also used as a means to collect money. In the first place candidates can not accept corporate contributions, but companies can buy party tickets. Although I think that it is a corporate contribution after all, it is natural that such a story will be said that such a form is that adhesion that a specific company takes over millions of party tickets and buys it.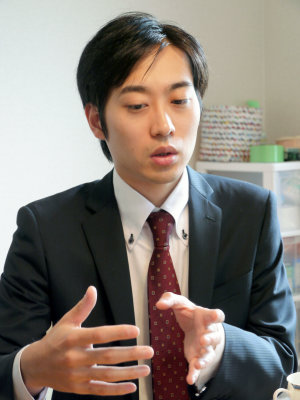 G:
When did the party ticket come out?

Matsu:
Perhaps I think it was linked with the prohibition of donation to individuals of politicians. Party tickets can be sold in the form of a fundraising party named "Political Fund Party" in a form according to the Political Funds Control Law.

G:
What on earth is going on at the party?

Matsu:
The inside is just a social gathering. I also went several times with my association, but some benshi stood up in front of the main candidate and said things like "My teacher is wonderful!", The candidate "thank you" And it returns it, that is it. And then I took a memorial photo with the candidate. Out of 20,000 yen, it is said that even if you put venue fee etc., more than half are making profits.

In general, I will borrow a hotel or the like to become a standing party, but I do not have enough meals at all (lol) Because I am buying a ticket to support it, for example, I bought ten copies up to the number of employees Sometimes it is only the president who goes to the party.

G:
Among politicians, there is a person who has influence, especially in politics, but for why is it influential?

Matsu:
First of all it is money. Can I move the flow of money? After that, holding a network of people, including the people who move in the election in the election. As I mentioned earlier, under the so - called youkai, a member of a prefectural assembly that has been elected over the long term, there are more children, but their children will not move without a command from above.

There are several cities in the electoral districts of the members of the prefectural assembly, or the city as a whole, so there are ten members or more members under that person. They said that the members of the county council will run with an order. When the election starts, this time people will start to move all at once with the command to support this candidate.

But the influence of these people is what makes us live because of the low voting rate. A person who is not an anonymous existence from an ordinary person surely suppresses some percentage of those who go to voting in the narrow election world, and some of them will win the victory or defeat.

G:
There are various divisions such as the political department in the press club, but how do politicians use reporters clubs during the election? Also, do you take any measures against mass communication?

Matsu:
In the election, you should build a good relationship with reporters as much as possible. It is basically a place where you actively disclose information from here and answer carefully to the interview. However, in actual elections, the opponent is a reporter who is crowded with the opponent, sometimes it can not be said strategically, but as far as possible not to tell a lie "I can not say that" I answer. As it is a relationship between humans as well, I will firmly communicate with the minimum person, such as talking, answering the question items exactly, keeping the deadline of the questionnaire. I can not say "write such an article", but it is like saying that we also do words and make human relationships so that we can accurately convey what we think.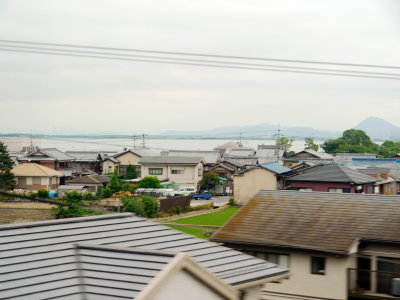 G:
Which one is easier to elect as an election planner between Bukkake and a press club?

Matsu:
Well, whichever is fine. As a person I am opponents reporter club.

It seems that the way the reporters surround the politicians, often flowing on TV, seems to have changed quite a lot from the old days. All the reporters are young. In the past it seems that someone who feels like older age or veteran seems to have gone to interview this hand. This change affects Moro in written articles. In addition to not knowing about politics so far, experience is still short.

The term of office of a local newspaper reporter is two to three years. It seems that you can go around each region and go to your desired destination if you achieve results. That's why they are not trying to interview politics. Many reporters say that it was sent to the electoral group because of the lack of manpower at the time of the election. Under such circumstances you do not understand politics at all.

Therefore, I do not know whether I can say that, but there are many articles that are shed from right to left that there was a presentation. There was a word called morning punishment, but it is rare to see reporters who are getting close to that. Sometimes I wrote protests, written differently from the facts without taking the back.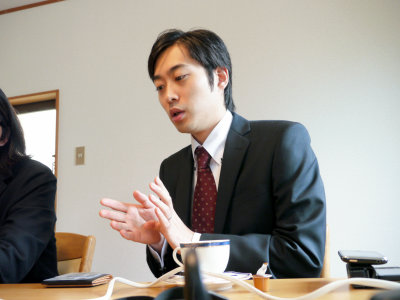 G:
Politics is to make legislation when it is extremely politicized. Representatives hear that each voter is a sponsor, donated, and has a composition that makes them childish in order to enact laws leading to their own interests I wonder, are they actually in such a state?

Matsu:
Yes, there are actually such politicians. Organizations that have certain organizational votes, self-governing workers, and the Nichiren group as well. For example, a commerce association or an agricultural organization has political organizations respectively. I am deciding candidates that the organization places in such places. Candidates within the organization are also good. Also, some people are active while receiving personal assistance such as a secretary from a specific company. I can not say the exact thing about that proportion, but I am not zero or something. I think that this is a pressure group that I talked about earlier, or is working on society to realize their argument, so I think that it is not necessarily a bad thing. Of course, you should not violate the law.

G:
Trying to regulate the Internet as harmful, trying to regulate the Internet elections, trying to pass bills that can crack down on arbitrary interpretation by impersonating childhood pornography regulations, including non-existent youth problems, Since the beginning of the 21st century, Japan is in an unknown state, but in this situation the voting rate goes up, can we change if a lot of people go to the election?

Matsu:
I think I can be stopped. You can declare it.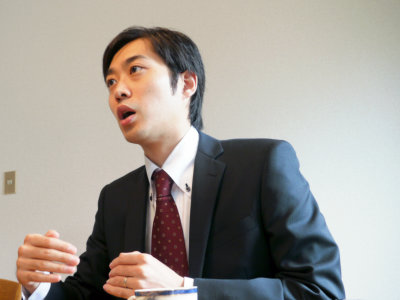 G:
Conversely, why do regulations and bills that go against the flow of the general public come out more and more?

Matsu:
Although it leads to the previous story, since opinions of over 60s with a high voting rate are reflected, their desires are given priority. A little simplified story, the large media took up only the matter that "There was such a case of an injunction", this generation came to the parliamentary story "I can not do this kind of thing", and a lawmaker Even "It is not!" Is said to be inspired. So the young generation is only holding hands, so it is certainly possible to change it as soon as the young generation's voting rate rises.

G:
I would like to ask you as an election planner, but what is the way to raise the vote rate in the 20s and 30s?

Matsu:
it's difficult. I often discuss with various people, but if I try to raise the voting rate of the young people most certainly, Arashi and popular entertainers and artists may be saying "to do a campaign to go on voting" ( Bitter smile) Apart from Kaela Kimura anyone can do it, but it is very difficult to think about this much ... .... I always think that there is nothing I can do.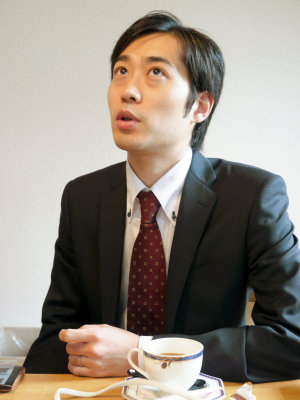 Matsu:
After all, is not it necessary to communicate the importance of the election and get involved? First of all, do activities that outline the relationship between politics and your life. Then explain briefly what the value of one vote is in the election. Another thing is to get to know that "voting will change the world". It is to accumulate the achievement that what we wanted is realized.

The most certain thing at this time is to tell the candidates' sons, daughters, and their classmates. I make a phone call to my mobile phone, I mail. However, since there is a high possibility that e-mails will be asked for violation of elections, you have to be careful with the sentences and it will be hard to use because they will be regulated during the election period. Effectively working on the younger generation is a difficult part.

When I go to the personal speech society held during the election period, only people over the age of 60 are there. When I began I slept about half. That's why I can not talk to young people. Therefore, it becomes a story of medical, welfare, nursing care where the audience's attention is high. I think that "Where does the tax come from?" Even in our generation, when we get married and children do, we are interested in child rearing and tax, so the story is a bit different, but it is quite difficult to say that at this stage of the life cycle, It is hard to understand the part of politics.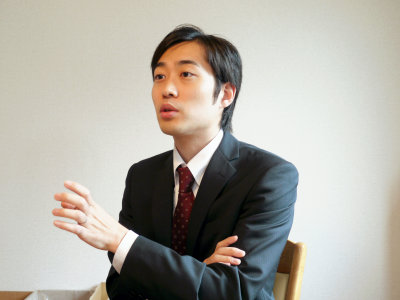 G:
If there is a candidate who gives priority to the opinion of the younger generation, how can we win if we do consulting in that case?

Matsu:
We have to go straight along the line of expressing the opinions of the young generation. Some elderly people also have a lot of heads in their lives such as pensions, medical care, etc. Some debts are going to children and grandchildren, so if young people do their best If you say, some people will cheer you up. Appealing for the sake of the next generation for young people does not necessarily pass all over 60 's to the enemy, so I think that depends on how to appeal.

Also, among elderly candidates, there are some fine politicians who clearly says "building a hospital, increasing pensions, etc., because such things can not be done because there is no money". Saying something that is earnest only before the election, rather than saying "I can not do" after winning, I am telling a story "Do not stand this for children and grandchildren because there is so much debt in the present situation" I think that it is a real politician.

It seems probable that the sorting of business became popular because it is suspected by the people that the country is using wasteful taxes as much as possible. Even with the discussion of the consumption tax now, in order to manage fiscal finance it is necessary to reform the tax system, so it will be a consumption tax story, but what exactly is this debt increase, what happens if you go as it is Would like to fulfill accountability properly. For example, there are arguments about how to lower corporate tax when raising consumption tax, how to implement economic stimulus in what form, consumption tax consumption tax increased. I do not mean to lose if I talk about consumption tax before the election, but I want you to be dignified.

However, for example, suppose you made a two-hour briefing on the connection and the outlook on the consumption tax and the current state's finances. Absolutely TV will not broadcast for the entire 2 hours. So I should use the internet there. We also uploaded detailed information and asked for opinions as to whether you agree or disagree after disclosing information. The prime minister appealed in Ustream and ask them to vote for approval or disapproval on the spot. It is very toothy to watch the current politics, if you wish to take it in a form that involves the people better and discuss them.

I think that the current stagnation of politics in Japan is going on behind dealing with various problems or not working properly from the front. Issues of the Constitution, problems of the Self Defense Force, trying somehow by interpretation, we are not discussing from the front. It is a place where you will be gladly sorry for the result of poll. I do not want to be afraid of it, but I think that politicians want leadership to be created as the people try to think while discussing.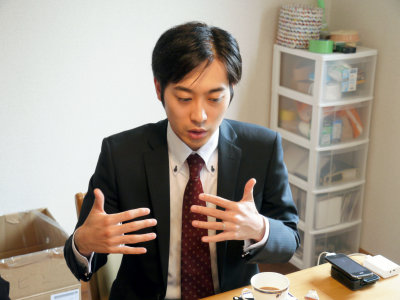 G:
Does the closed part of politics as told now go towards getting rid of? Or will it be maintained to some extent?

Matsu:
I want to believe it will gradually get better. For now, the Democratic Party is taking power, but it was something I could not imagine two years ago. There are both good and bad things that the Democratic Party took power, but since it is changing anyway, there is nothing that does not change at all. I think that it can be said that it is now in the turbulent period, but in the meantime a politician comes out who wants a person to preach to the people.

Discussions will arise among people who have ever been, and those who think "I want to involve the people" newly. So, I think that it depends on which people will vote. Of course there are also possibilities of returning to the original, there is also the possibility that it will become politically civic participation really and steadily. After all, it is a citizen's vote to decide this.

G:
Given the expectation that the consciousness of politicians and citizens will change, which is ideal which politics that election consulting is not necessary and necessary politics?

Matsu:
Well, it would be best if we did not need election consultation (laugh) After all what is needed most in the content of our work is the way of telling. Inevitably, the appearance power is related to votes, and even when telling your own thoughts, the part of the direction of how to talk, how to assemble its contents, what part to emphasize is important.

I often say these parts are "making a story", but as you are going to this election now and making a big one flow of how it will change if you win, and strengthening there, It is easy to understand. Or voters can not vote unless you know it.

G:
When listening to the story, I feel that it seems like it will be like a brain of the election team in the future rather than election consulting.

Matsu:
Well, as the scale of elections gets bigger, the overall control and overall role played in the strategy will become bigger and I want to demonstrate the power there.

From now on, as the election of the Internet becomes common, everyone wants to send out, and it is unnecessary for the voters to investigate properly and make judgments based on their own thoughts.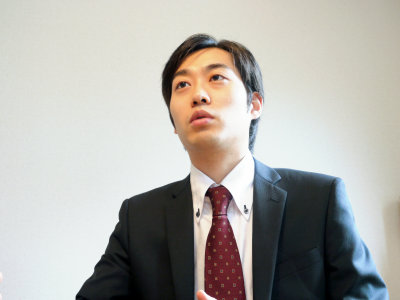 G:
However, if you say that everyone else can do that, I do not think so.

Matsu:
It may be. However, as a result, I think that if our work disappears in such a form, it means that democracy matures as much.

Frequently about election consulting, it is told that they are doing to make the candidates act just to win the election, but at our company that can not do that kind of thing. Because boro will eventually go out. I am not an actor, so candidates can not act so much. I can not say exasperately what I do not think about myself, and I know I practiced. Elections are not that sweet.

Of course, I will give you guidance on how to show attention and how to show and how to say "Please do not say such things", but still there are no people who can do 100% as they are. Since there is no root such as aspiration or enthusiasm than good skill, we can not assemble a story even here, and we can not make a speech origin based on that story. Therefore, we can not help out with a person without contents, and we will not win the prize when we did it.

But politicians are jobs that people can see. Candidates are also people who worked normally before that. I do not have any experience at all about what it means to be seen by people. I do not know anything like that when I take pictures, I should draw a chin. Let's stop stooping etc. When I'm doing a press conference with a backstroke, since I do not seem to have any ambition at all, I will teach you to keep my heart out.

I am starting with that kind of thing, but that does not mean that I act differently, so my job hunting activity will be the same. I wear a recruit suit and use "your company" or unfamiliar words. The point is that I think that it is to have a new attitude. If there is something you want to win and become a member of the councilor, it is common for you to be careful about getting a favorable impression and speak more easily to hear. The fact that election planning enters is not that it is not dysfunctioning, but it is only to follow what is common in order to realize the purpose.



G:
As for the last question, what type of thing do you think is the ideal of Japanese politics? Also, what is ideal politics?

Matsu:
There is something that as many as a person wants you to go to vote. I think that I am consulting elections, but for example if I lose at a voting rate of 30% I am really frustrated. The results are determined only by the organization votes, and it seems that no one of the non-partisan people of the general have come to vote. With only 30% of the voting rate, the result is decided by occupying 60% of the vote rate, so if you replace it with the total number of voters, only 10% of the voices are reflected. I still want to change such a situation. The thing that is decided now is that we will also have an impact on us and influence comes to our next generation, children and grandchildren, so young generation will give up politics to decide the future It is very dangerous and wasteful. I hope that you will go to vote mainly for the young generation.

Also I think that the relationship between politicians and voters has become quite unfortunate. Certain cases are extremely overwhelmed by huge media, so politician distrust is happening, and politicians are scared of public opinion so that they are happy with public opinion polls and they have their own streaks I have to give priority to winning the next election rather than passing through. I think that this series of vicious circle is still unfortunate.

So I want the voter to feel like trusting politicians or let me feel like leaving it to me, politicians also trust voters, and in reality these problems will be present and if we have to deal with it, the election I would like you to expressly appeal instead of hiding for the purpose. I think that it is best if mutual trust can be achieved to a certain extent and it is in a state where both voters and politicians can work together on policy discussions.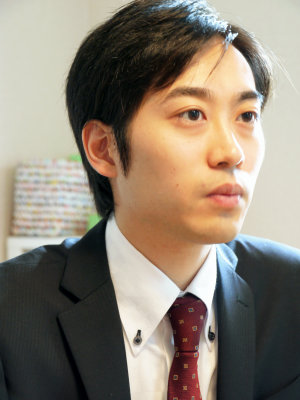 G:
Thank you very much.