Anyone can make a call free of charge, WILLCOM will start "fixed rate anyone" nationwide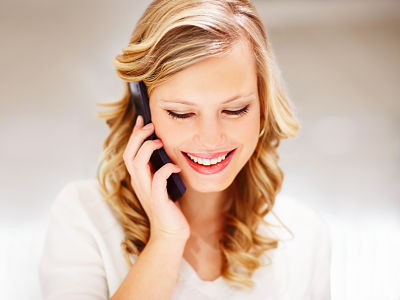 User-to-user calls are free from 1 to 21 o'clock SoftBank Mobile's "White plan"And free calls to three designated users 24 hours at any time au's"Ganggan talkAlthough each company introduces a call plans flat rate plan such as "It is the bottleneck of these services"Calling a user of a different company causes a call chargeThat was the point.

However, WILLCOM, which introduced the "WILLCOM flat-rate plan", which allows users to talk free of charge 24 hours at any time,A flat-rate plan like a dream that anyone can make free calls "A fixed amount with anyone"It is clear that it is planned to begin the whole country.

Details are as below.
WILLCOM Okinawa | Industry's first mobile phone Other call free optional service "Continue to fixed price" continues to be carried out with popularity!

According to this press release, WILLCOM Okinawa is carrying out an option service "fixed rate with anyone" which makes free calls to other companies' mobile phones, which is the first in the industry.

"A fixed amount with anyone" is "New WILLCOM flat-rate plan S"New WILLCOM flat rate plan"By paying option fee of 980 yen per month, calls within 10 minutes are free of charge regardless of the other party such as mobile phone, fixed phone, IP phone etc. thing.

This is "details of fixed amount" with anyone. For parts beyond 10 minutes, call charges are generated according to the plan under contract, and calls within 10 minutes are free of charge for 1000 times per month. In other words, if you use the method "hang up every 10 minutes"It will be possible to make a free call for 10,000 minutes (about 166 hours hard) per monthabout it.




By the way, the above "fixed price with anyone" is currently an option service for individual users who contracted with WILLCOM Okinawa, but the reader received a story saying "We are announcing that nationwide service will be launched" It is deploying in Saitama prefectureHousehold appliance mass retail store Echigo's "Saitama central store"Although I did not make an official announcement from WILLCOM when I called by phone,"Flat-rate flat rate" planned to start service nationwide from AugustIt was a reply.

Since "New WILLCOM Fixed Plan" and "New WILLCOM Fixed Price Plan S" that are conditions for subscription are free of sending and receiving mail regardless of the presence of the other party or attached file, "fixed amount with anyone" By combining,Calls and e-mails are free for everyoneIt will be.