Sony will announce new hardware in the near future, whether it is a new PS3 or a new PSP


It became clear that Sony decided to announce new hardware soon.

Is it a new PS3, or is itNew PSP to be the next generation modelI do not know whether it will become another hardware or completely different hardware will be released but some new hardware will be officially announced.

Details are as below.
PlayStation at E3 2010 Expo | PlayStation.com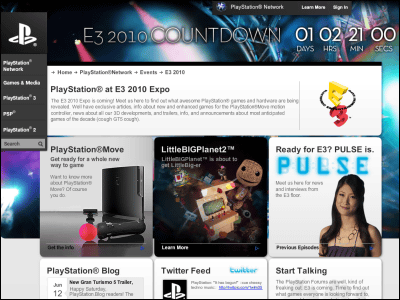 Sony Computer Entertainment According to the official page of the United States, Sony announces new hardware and multiple software in the early June 16th of Japan time at the E3 2010 game industry trade fair in Los Angeles, USA is.

Description in which the red frame part corresponds. Game software and hardware for the PlayStation series will be released. Also,Motion controller "PlayStation Move"The latest information and 3D compatible game software, information on "Gran Turismo 5" will also be clarified.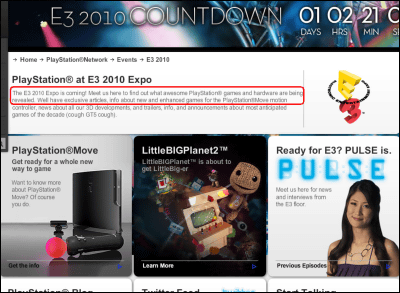 By the way, the other day,From the materials Sony submitted to the Federal Communications Commission of America (FCC), information on the new PS3 "CECH-2501A" and "CECH-2501B" has been clarifiedBut, does "new hardware" refer to this new PS 3?

Not only was it compatible with 3D stereoscopic viewing but also improved processing performanceNintendo's next generation mobile game machine "Nintendo 3DS"As we are aware that announcement on E3 will be held, we are also hoping for expectation about the announcement of the next generation PSP.
in Game, Posted by darkhorse_log