Sony began offering 3D game function to PS 3, also supports remote play via VAIO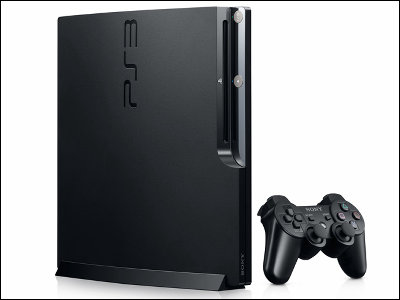 At "CEATEC JAPAN 2009" held last October,Sony exhibited 3D compatible PS3 with 3D compatible LCD TV "BRAVIA"At last, 3D game function was provided to all PS 3 including conventional models.

Also, until now, it has been a response from only PSP or some mobile phones, you can play home PS3 via the Internet "Remote play function"It also corresponds to the company's computer" VAIO "anew.

Details are as below.
PlayStation.com (Japan) | PlayStation 3 information | system software update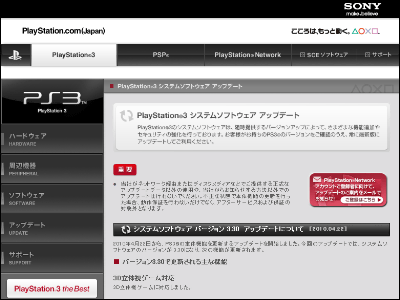 According to Sony's system software information page, PS3 system software "version 3.30" was released on April 22.

System software "version 3.30" is compatible with "3D stereoscopic game", and it will be possible to play 3D games by connecting the PS3 compatible with 3D video with the HDMI cable. However, as of April 22, 2010, 3D games for PS3 are not on sale, and we will announce again about release schedule.

In addition, "Personal computer" is newly added to "Device registration" of "Remote play setting", it seems that remote play of PS3 will be possible with VAIO to be released in the future. In addition, details will be announced on VAIO's official website after May.

By the way, SonyAllow 3D games to be played on PS3 as 3D television of their company is releasedAlthough it is said that, although it corresponds to 3D by updating, it will become possible to actually play 3D games3D TV will be released JuneIt seems to be from.