Sony can transfer save data etc. from old PS3 to new PS3 with one cable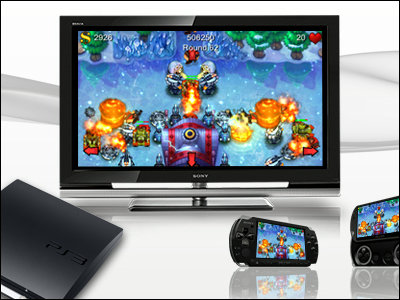 A new PS3 with low power consumption type with a 120 GB HDD mounted and its thickness and weight became two thirds of the previous model was released in September but purchased from PS 3 to another PS 3 by saving data or download It was very inconvenient because it was necessary to use a USB externally attached HDD and a large capacity USB memory to transfer the game software that I did.

However, it seems that it becomes possible to migrate data by just connecting a PS3 to each other with a single cable, with newly released firmware. "December 17 will be released on"FINAL FANTASY XIIIBefore and after, "I'd like to transfer from my old PS3 to a newer PS3It might be good news for users who think that it is "etc".

Details are as below.
PS3 System Software Update 3.15 PlayStation.Blog.Europe

According to the official European PlayStation blog, "Delete 3.15" will be released as PS3's new firmware on December 17th.

With the release of new firmware, mini games delivered to PSP overseas can be played on the PS3 main unit, and save data and promotion video downloaded from PlayStation Network, etc. when switching from old PS3 to new PS3 "Data Transfer Utility" that can transfer data such as data and data with a single cable will be provided.

This is the "Data Transfer Utility" screen. Connect the currently used PS 3 and the newly introduced PS 3 with the LAN cable, start "Data Transfer Utility" with PS 3 currently in use, and transfer the data according to the guidance displayed on the screen Only.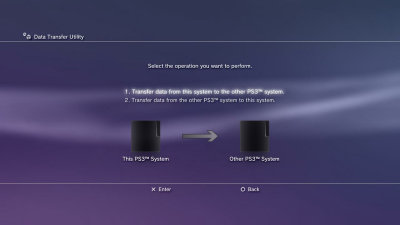 Incidentally, personal photos, music, images, etc. that were not downloaded from the PlayStation Network are said to remain in the original PS 3 even after copying to the new PS 3.
in Game, Posted by darkhorse_log