Sony executives, sluggish "PSP Go" reveals an important role played a role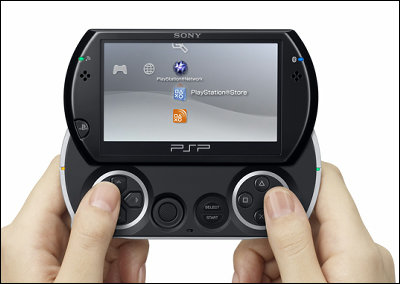 Although it was released in November last year,It is limited to about 1 / 20th of the conventional model (in the week of May 24th to May 30th 2010)The sluggishness continues, such asSony's "PSP Go", Said that executives of the company play a major role leading to the future.

It is "PSP Go" that tried to limit game software to only download sales by abolishing the recording medium "UMD" which was adopted in the conventional PSP series, but it will lead to the company's mobile game machine business to the future It seems that it was an important existence.

Details are as below.
Sony: We've learning a lot from PSPgo | Games Industry | MCV

According to this article, Mr. Andrew House, Chief Executive Officer of Sony Computer Entertainment Europe, asked if "PSP Go" was successful, "As PSP Go matured the product life cycle itself It was introduced to know the trend of consumers and we learned so many things. "

Also, there is a need for equipment such as PSP Go, while it is not necessarily considered that the success of the product should be judged only by the success of the sale, but on the other hand, not only the download, We have to admit that there is demand for packaged media like.

Already in February of this year, Sony Ericsson CEO Bert Nordberg, Sony Group's mobile phone maker,To be developing a new mobile phone combining PSP and mobile phoneAccepted,There is also a story saying it will be released during the current fiscal yearHowever, I am wondering how much lessons learned from PSP Go are being utilized.
in Game, Posted by darkhorse_log