Finally "PSP Go" will be discontinued, notice on the official website "shipping complete"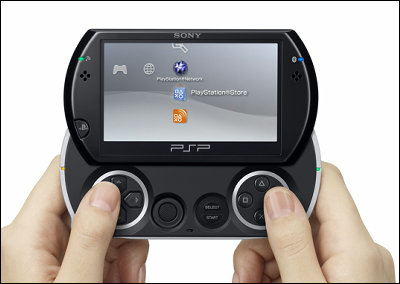 It became clear that the production of Sony's "PSP Go" has ended.

Although the price of the main body was reduced by 10,000 yen, the unit sales volume is overwhelmingly lower than "PSP-3000"Although it is "PSP Go" with outstanding sales such as sluggish sales, it seems that it will close the curtain to its history in less than a year and a half since the launch in November 2009.

About the end of production of "PSP Go", the announcement made on the PlayStation official website is as follows.PSP "PlayStation Portable" hardware | PlayStation Official Site

PSP lineup list page of PlayStation official website. The red letters of "Shipment Complete" have been added to the lower right hand side of "PSP Go Piano Black" and "PSP Go Pearl White" images.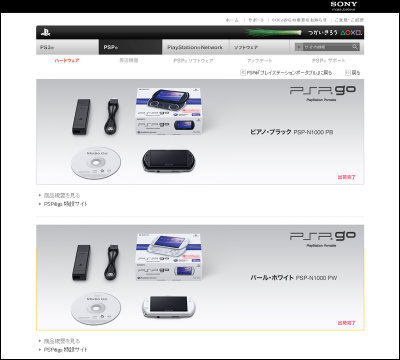 I contacted SCE by telephone,Shipment completion means that production of the product has ended, and we will only sell products that are on the market in the futureIt was that.

For software, it was an aircraft with a very rare concept of coping with download version only, but Sony executives"PSP Go was launched to know the trends of consumers when the product life cycle itself mature, and we learned so many things."I also said that, reflection on thatNew PSP "Next Generation Portable (NGP)"It is considered to be made use of.