Where "GALAXY series" is "blatant copy", Apple revealed details with images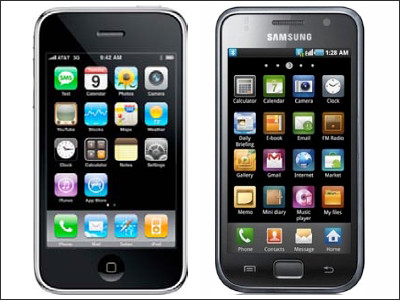 Apple recently,About "GALAXY" series Samsung deployed sued as "It closely resembles iPhone and iPad"However, in the complaint, "Where are they closely resembling" is shown with images.

A spokesperson announced the comment "This blatant copy is wrong"View that Samsung will enter into legal meansAlthough this case litigation drama that reached up to now, not only the appearance of the main body, but also packaging and icons are compared side by side.

Details are as below.
Samsung Ready to Battle Apple in Patent War | Gadget Lab | Wired.com

According to this article, the contents of Apple's complaint are clarified today and it seems that the following points are said to be "very similar" mainly.

First of all, the appearance of iPhone 3GS (left) and Galaxy S (right).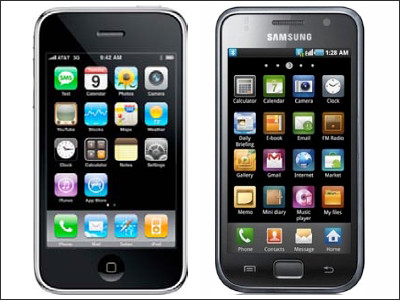 Viewed from an angle.




Next package.




I tried arranging various icons.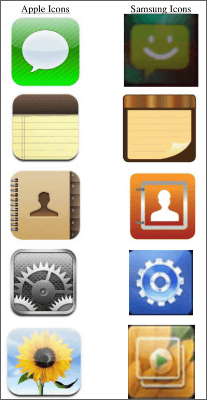 By the way, although Apple has acquired a trademark called "trade dress" related to the basic design design of products, in Apple's case, "Four corners are rounded", "Most of the surface of the product is black "It is occupied by screens with edges" and "the surroundings of the surface are surrounded by metallic frames" are very similar, claiming that they infringe "trade dress".

The complaint filed by Apple can be seen with the following link.

(PDF file)Plaintiff Apple Inc. ("Apple") complains and alleges as follows against Defendants
Samsung Electronics Co., Ltd., Samsung Electronics America, Inc., and Samsung
Telecommunications America, LLC (collectively "Samsung").
in Mobile, Posted by darkhorse_log