Sharp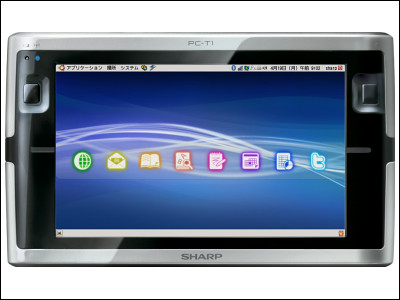 New model "PC-T1" in Sharp's Ubuntu-based PDA "NetWalker" line was announced today.

As a compact tablet computer with 5 inch touchscreen LCD, the new model is even more lightweight(280g/0.6 lb) than its predecessor and features more pre-installed softwares.

Read on for details and pics.
(Japanese)Mobile Internet Tool "NetWalker" PC-T1 Announced::News Release::SHARP

According to the press release, "NetWalker PC-T1" will be released in late May.

"PC-T1" features 5 inch(1024*600) touchscreen LCD, multimedia application processor i.MX515 by Freescale Semiconductor, 512 MB memory, 1.5 GB storage, IEEE802.11 b/g wireless LAN, microSDHC-compatible card slot, standard USB port and Mini USB port, with 6-hours battery life. Basically the same as the first generation NetWalker released last summer, though the battery life is shortened by four hours.

The biggest difference must be its tablet-style interface. Opting for stylus/finger based touchscreen input instead of a full keyboard, the new model weighs only 280g whilst its predecessor weighs 408g. Can be connected to Bluetooth keyboard via Bluetooth 2.1+EDR connection.

Comes in two colours, silver and black.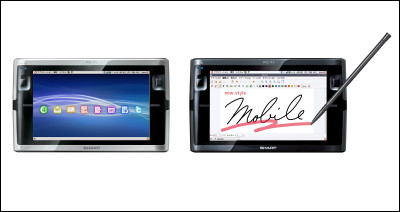 PC-T1(Silver). Measures about 150.0mm×90.0mm×18.0-21.3mm.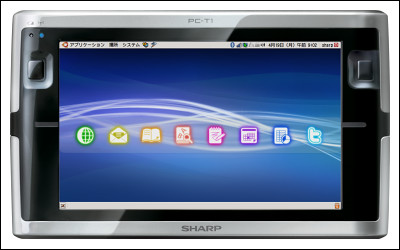 Back. With "Lock" switches like the ones you see on iPods or cell phones.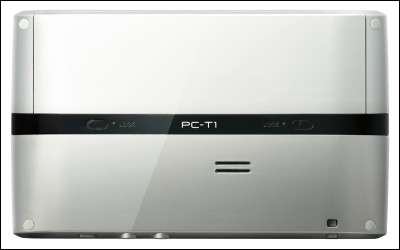 Using stylus.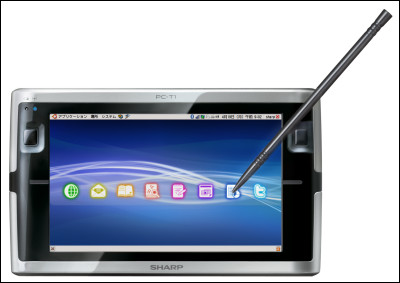 Black model.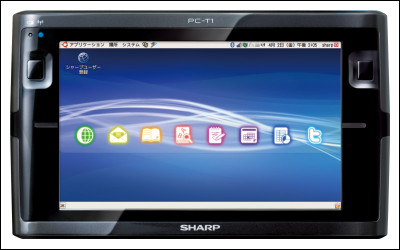 Back.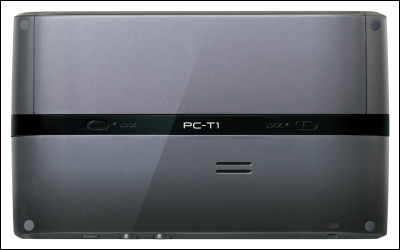 Handwriting input.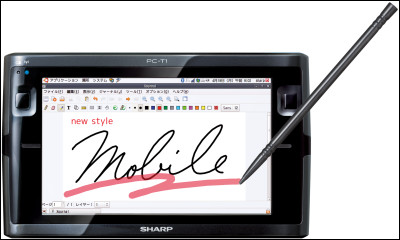 Pre-installed softwares include OpenOffice.org, Mozilla Thunderbird, Mozilla Firefox, Adobe Flash Lite 3 and 12 useful dictionaries such as Super Daijirin 3.0 and Genius English-Japanese Dictionary 4th Edition. Over 25,000 titles of Japanese e-books are available on Sharp's e-book retailer NetWalker Library. Seems like Sharp is aiming to replace handheld electronic dictionaries as well as e-book readers with this Smartbook/PDA.

Here's a link to the official site.
(Japanese)NetWalker "PC-T1" SHARP