KDDI's 7GB "biblio" cell phone with large touchscreen E-book Reader for Booklovers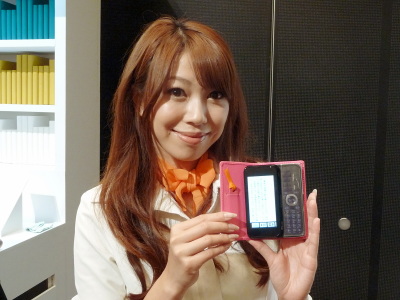 Toshiba's "biblio" was unveiled today as one of KDDI's new handset lineups for Summer 2009.

Featuring 3.5 inch Full-Wide VGA++(480*960)touchscreen LCD, wireless LAN and 5M pixel autofocus camera with anti-shake function, the model is perfect for bibliophiles, with impressive 7GB memory to carry your whole bookcase.

And it also looks cool with unique keypad switchable to QWERTY layout when used horizontally and special jacket that make it look like a leather-bound datebook.

Here's our photo review.
This is "biblio", with large touchscreen LCD.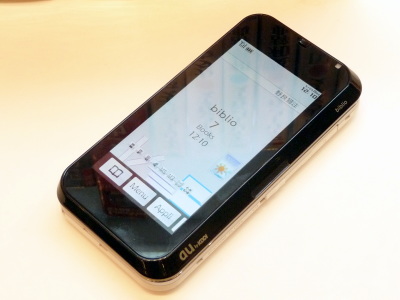 Back side with camera.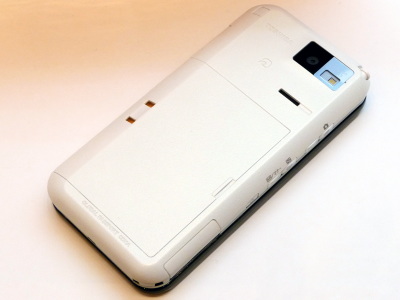 Slide-open keyboard.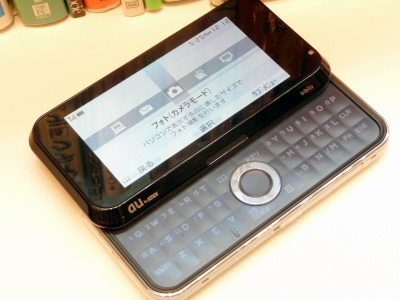 The jacket comes in five colours.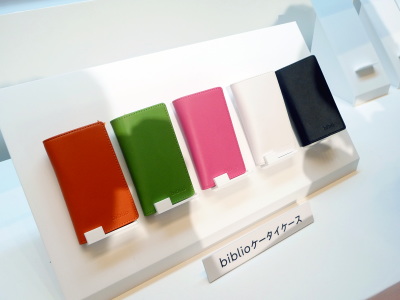 And it comes with a bookmark.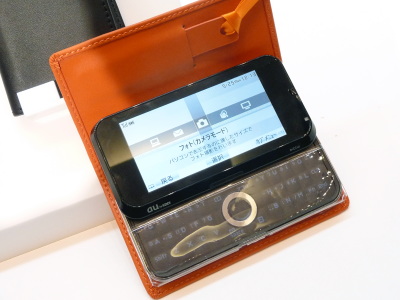 "Book Player" e-book reader is pre-installed with some free-read popular novel and manga titles, so you can start reading right away.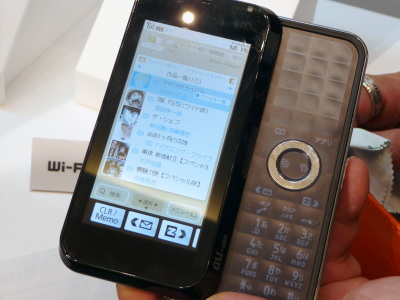 Reading the free manga. This looks like "Debora ga Raibaru(Deborah, my rival)" by Kaoru Tada. The screen can be blocked from side view on "Anti-Peeping Mode" so you can read comfortably in public.


Dictionary mode.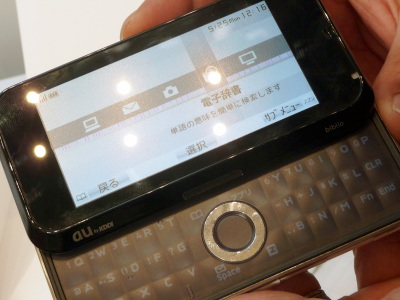 Contains 19 dictionaries.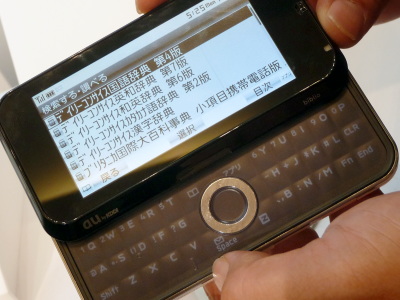 The keyboard layout changes when used vertically.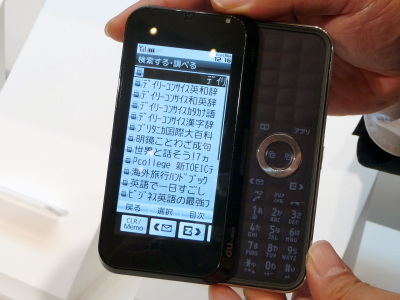 With "Wi-Fi WIN" wireless LAN and the new "PC Site Viewer" featuring Opera Mobile 9.5, you can enjoy swift and easy Internet browsing including videos and Flash.

(Japanese)biblio | Cell Phone | KDDI