What will be the future for that livedoor to be acquired by NHN Japan famous for "Han Game" and "NAVER summary" at about 6.3 billion yen?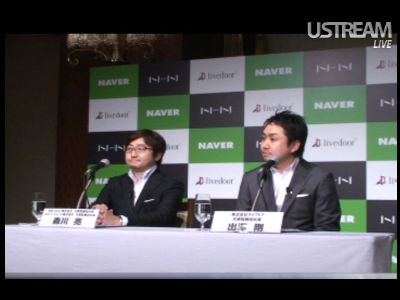 It has acquired huge companies by acquiring various companies, even if the stadium shakes blurred in the event, that still has not fallen down, that that has been held with "technology power"LivedoorBut,Han gameYaNAVERIt will be bought for about 6.3 billion yen by NHN Japan, a famous Korean company.

Although it feels as if one history is over, the brand name "livedoor" will survive and Livedoor himself will continue to be operated while maintaining independence. As of October 2009, Livedoor has 360 employees, what will happen in the future?

Details such as past trends and expected projects in the future are as follows.
Livedoor · NHN Japan president co-press conference - livedoor news

(PDF file) Notice on Acquisition of Shares of Livedoor Co., Ltd.

Press Release · Notice - NAVER Press Center

Livedoor Co., Ltd. - Press Room - [Important Notice] Notice on Change of Parent Company

At present, the portal site "livedoor" boasts approximately 2.3 billion page views and 30 million unique users per month, it is still the domestic leading news portal service and blog service, and with this acquisition, It will strengthen the cooperation between "NAVER" and "livedoor" within the NHN group.

In addition, it is planned that the "livedoor Blog" and "livedoor wiki (wiki)" are gradually associated with user participation type search "NAVER summary" which "NAVER" is developing in Japan.

This is"NAVER Summary". "Eat liquor oil de making, handy arranging recipe collection"[Can not run without pushing] Summary of comic keynote's statements 【Do not give up dreams】There are a lot of interesting things, such as "It seems that they intend to intensify this further.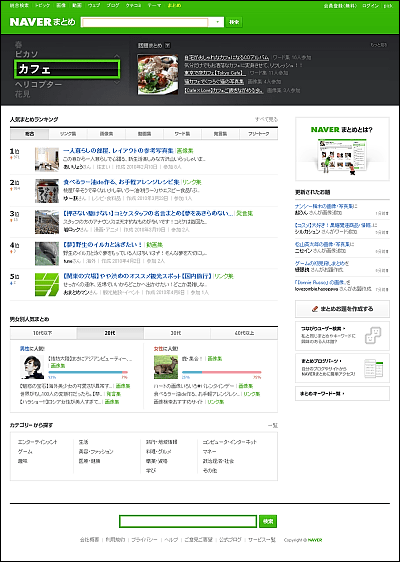 In addition, it is supposed to provide search technology and know-how of "NAVER" for "livedoor", which makes NHN Japan a big company looking at the following four.

◆ Part 1: Online Game Business "Han game"



◆ Part 2: Search service business "NAVER"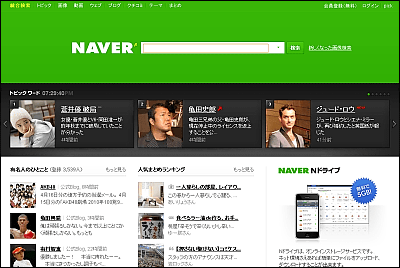 ◆ Part 3: Portal / Blog Service Business "Livedoor"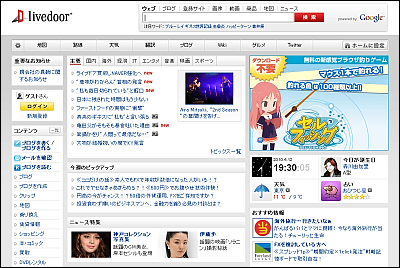 ◆ Part 4: Data Center Business "DATA HOTEL"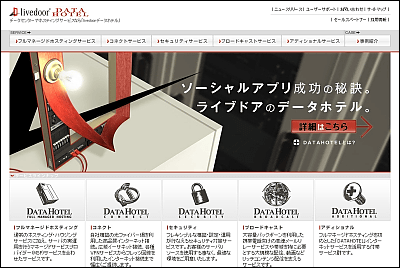 According to Livedoor's announcement,


Although this will result in the change of our parent company, we will continue to operate our portal, news, blog, data center and other services that our customers are using, under our own management policy Livedoor "brand name will be continued.
It seems that it will continue to be offered as usual for the time being.

In the first place, Korean search service "NAVER" has been deploying services in Japan since 2000, but withdrawing from Japan on January 31, 2005, and on August 31, 2005 the portal site "NAVER" Also it was closed. However, it announced re-entry on 30th November 2007, started as a beta version from 15th June 2009, and now it is in a state that official service is deployed normally.

So, if you take advantage of the experience of withdrawing from the Japanese market in the past, it seems that it will not be too messy, but how far can you understand the Japanese market, Livedoor and NHN in the future Japan's attention is on the way.