Xbox 360 made by pure gold that can be customized such as studying jewels etc.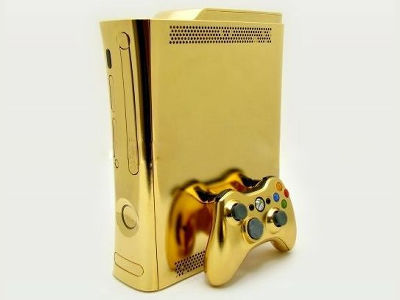 Computer Choppers who customize mobile phones and laptop computers to pure gold specificationsWe introduced that we are selling pure gold thin PS3However, it seems that this time also released Xbox 360 made of pure gold.

Although pure gold Xbox 360 is still fully celebrity specification, it can be customized such as sticking jewels etc according to user's request.

Details are as follows
Computer Choppers - Exclusive Customizer of 24kt Gold Macbook Pro, 24kt Gold Macbook Air, 24kt Gold iPhone 3G

According to the official website of Computer Choppers, it seems that it was decided to customize to pure gold specification this time thought that pure gold thin type PS3 had good reputation, so that Xbox 360 should be made in the same way.

The main price of this time pure gold Xbox 360 is 4999 dollars (about 470 thousand yen) same as pure gold PS 3, and if you want to decorate with jewelry etc, there will be a separate cost.

This is pure gold Xbox 360.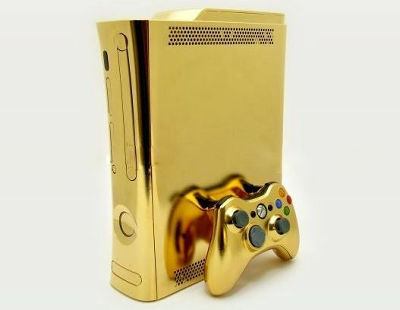 I set it sideways.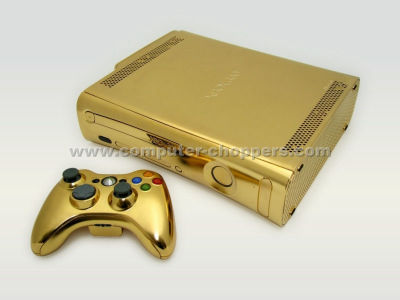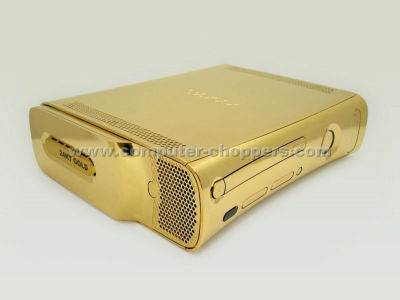 back.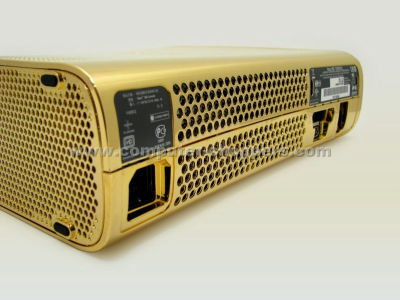 I feel that gratefulness will be diminished if I try to compare three.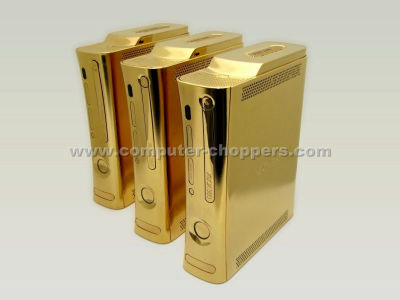 Placed with pure gold PS3. If such a game machine is in my room, it seems that it will take doubt whether my family will be stolen or not.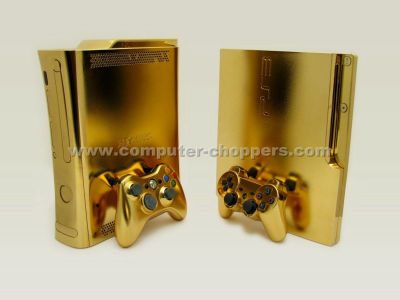 It seems that mobile gaming machines will also be customized to pure gold specifications as they are getting better.
in Game, Posted by darkhorse_log