IPhone 6 coated with pure gold and decorated with diamonds will begin selling for about 400 million yen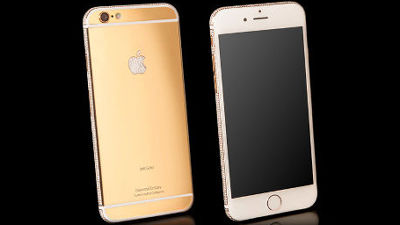 UK manufacturers selling customized gadgets with precious metals and diamondsGoldgenieHas iPhone 6/6 Plus coated with 24 gold on the back, and ultra-luxurious iPhone 6/6 Plus with diamond studded on the side and back logo. By decorating 24 gold and diamonds, it was investigated how much the price of the terminal increased from about 75,000 yen to about 120,000 yen. The fact of the shock turned out.

Gold iPhone 6 | 24k Luxury Gold Plated iPhone 6
http://www.goldgenie.com/gold-iphone-6.php

24 gold exterior decorated on the back and sides "Gold iPhone 6 Elite"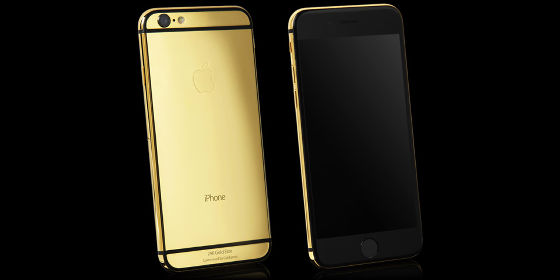 Details and shine are different from genuine iPhone 6 gold.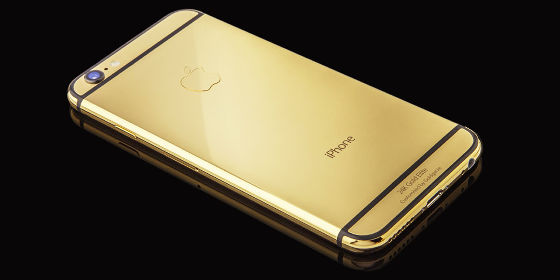 The price of Gold iPhone 6 Elite in a luxury wooden box is 24,300 pounds for the 16 GB model (about 440,000 yen), 64 GB model for 2637 pounds (about 480,000 yen), 128 GBP model for 2837 pounds (about 520,000 yen ), Which was about 6 times the normal version.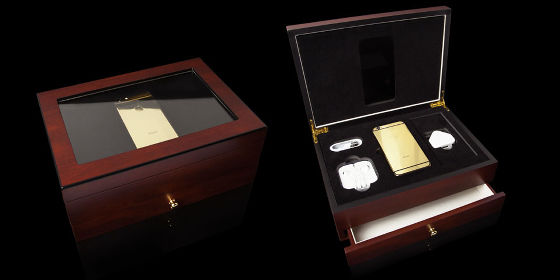 Platinum model and ...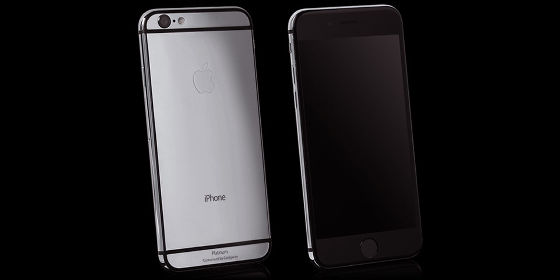 The rose gold model has also been released, and the price is 2738 pounds (about 500,000 yen) for the 64 GB platinum model and 2687 pounds for the rose gold model (about 490,000 yen).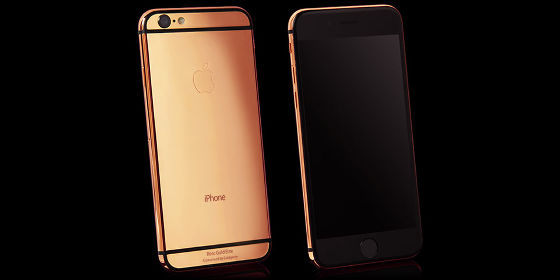 I finished iPhone 6 Plus with 24 gold "Gold iPhone 6 Plus Elite"The 64GB model is 2837 pounds (about 520,000 yen), which is about 40,000 yen higher than the Gold iPhone 6 Elite.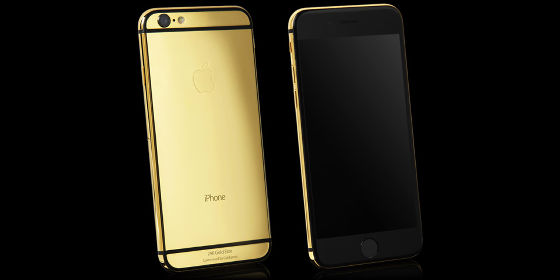 To make it fearful to write the price is finished with 24 gold on the back, treated side and Apple logo with tributary diamondsGold iPhone 6 Diamond Ecstasy Limited Edition". Gold iPhone 6 Diamond can be customized with diamonds as well as gemstones such as sapphire, emerald and ruby. Like the decoration, the price is also flying, the cheapest is £ 2.3 million (about 4.2 billion yen) if it is the highest at 10,000 pounds (about 1.83 million yen).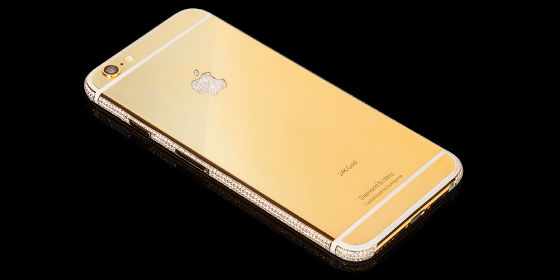 CNETAccording to said that there were five bookings of Gold iPhone 6 Diamond of 10,000 pounds on the day of release on the day.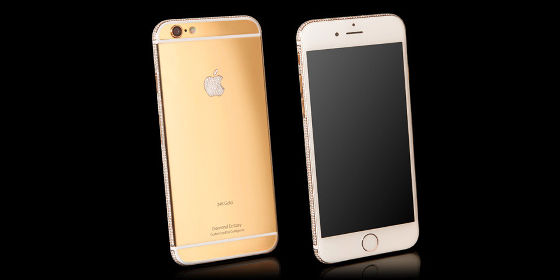 At Goldgenie, in addition to the model of 24 gold and diamonds, the United Arab Emirates, Bahrain, Kuwait, Oman, Qatar, and Saudi Arabia are membersWangan Cooperation CongressModels and models that decorate crystals instead of diamonds are also on sale. By selling the Wangan Cooperation Conference model, it is expected that there will be a large number of clients in the Middle East's ultra wealthy people.