A number of new bands were added to the price cut Apple Watch, all types of bands were summarized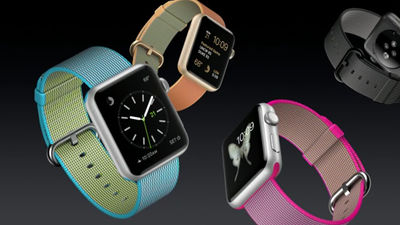 It was held on Tuesday, March 22, 2016Apple new product launchSo, the new 4 "iPhone"IPhone SE"Or 9.7 inches"IPad Pro"Has appeared and boiled the venue. It was revealed that a new band appeared in Apple Watch at the same timing, and price reduction of the main body price was done, but what kind of design is the new band, what type of model in Japan by price cuts Will it be possible to purchase at.

Apple Watch band and strap - Apple (Japan)
http://www.apple.com/jp/shop/watch/bands

Initially Apple Watch announced five sports bands except for Apple Watch Edition, one classic buckle, four types of modern buckle, four types of leather loops, one type of Milanese loop, link bracelet There were a total of 17 kinds of bands of 2 kinds.

Detailed summary of "Apple Watch" in Japan and all 38 models, models with more than 2 million yen - GIGAZINE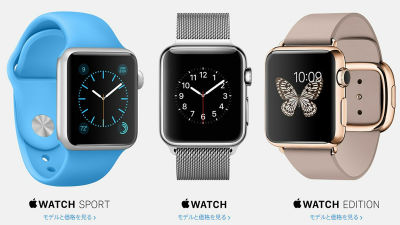 On the other hand, a new design band called "Woven Nylon" was newly added this time.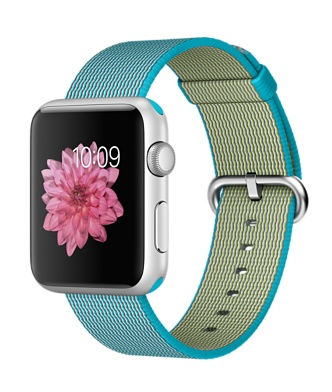 There are seven color variations of woven nylon in total as follows.

Red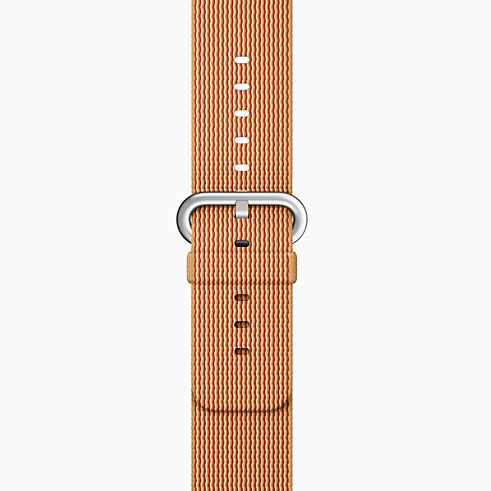 Rold / Royal Blue



Royal Blue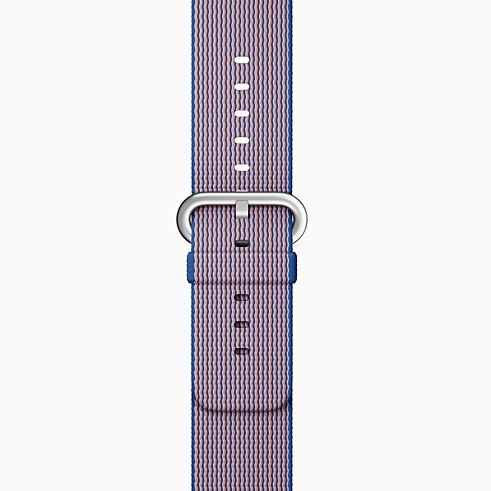 pink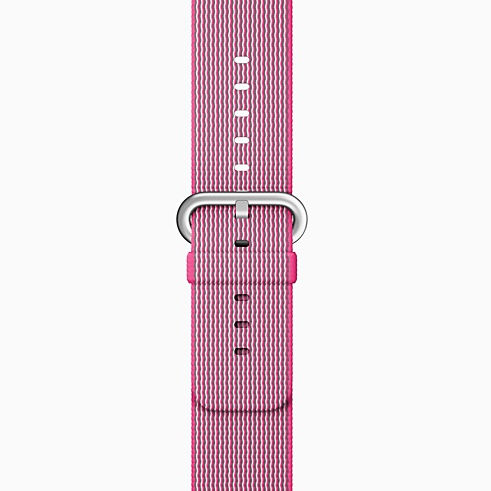 Pearl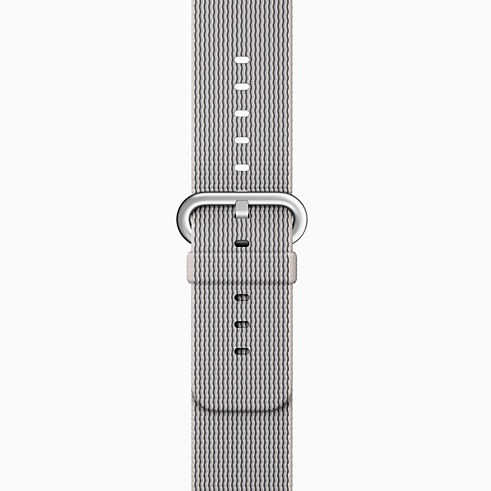 Scuba Blue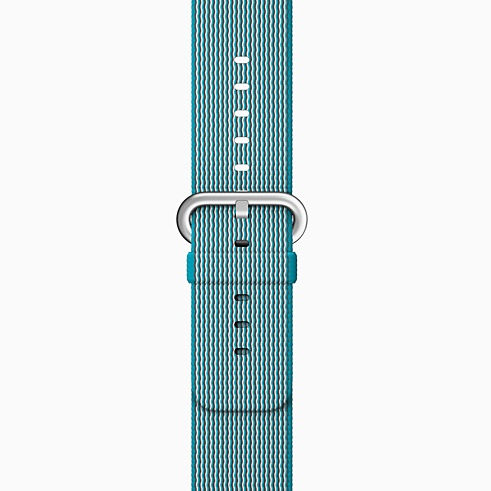 black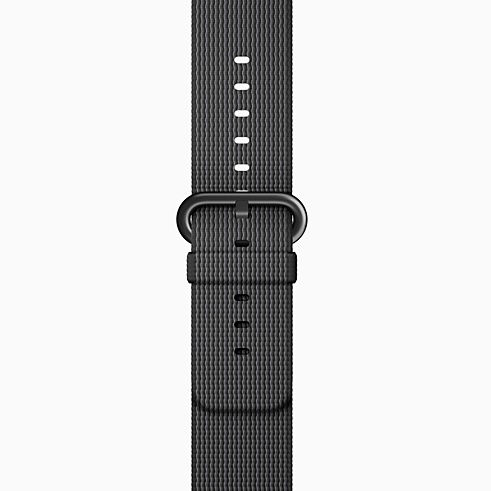 The sports band has evolved to a color variation of 22 colors in all as a new color is added.

The following bands are New Color Yellow Apricot Royal Blue



All 22 colors including the new color are arranged as follows. Some may look the same color, but the color variation is subtly different because the metal of the fastener is silver or black.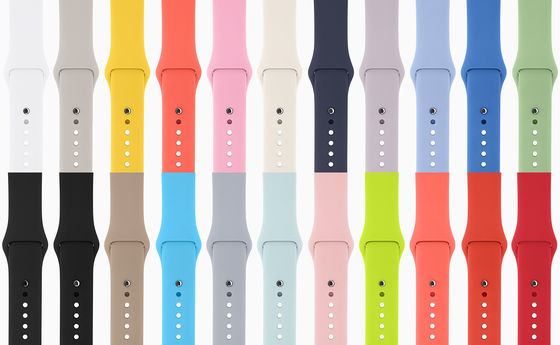 A new color also appears in a classic buckle made of lever.

The new color of the classic buckle is a colorful lever band that has never existed before, the left is red, the right is marine blue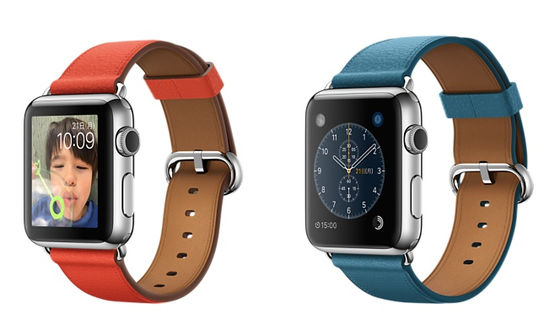 Classic buckle adds new color, it becomes nine kinds in total.




同じくレザー製のバンドであるモダンバックルにも色鮮やかな新色が追加されました。

Mary gold on the left and Blue Jay on the right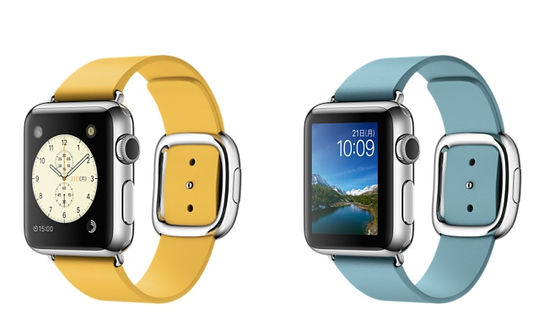 There are seven modern buckles in all.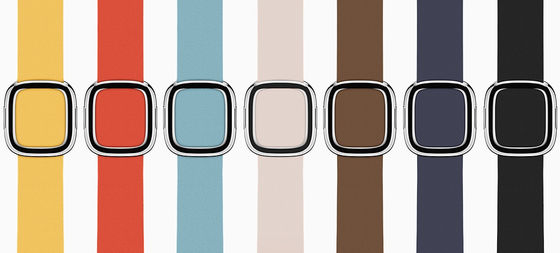 A new color is also added to the leather loop.

White (left) and Storm Gray (right)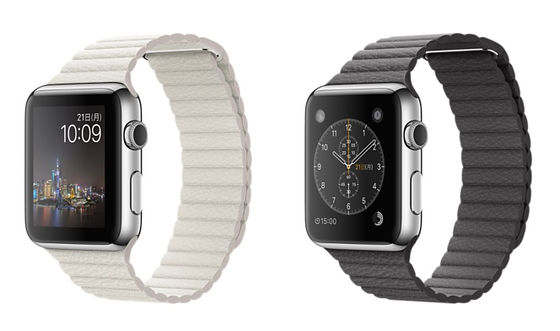 There are 6 types of leather loops in all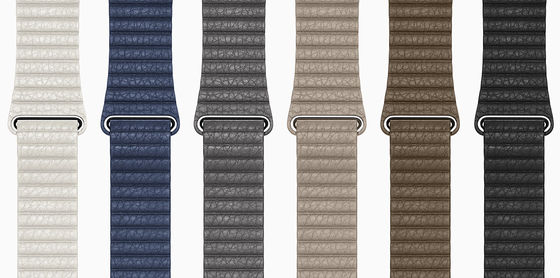 A new color space black is added to the Milanese loop.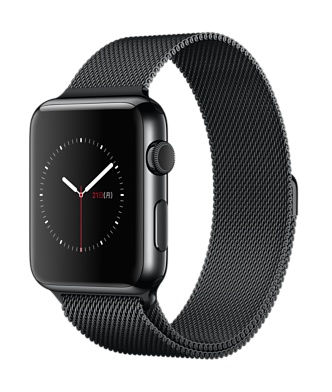 Two kinds of Milanese loop



Besides this, there are two kinds of ring bracelet although there is no addition of new color.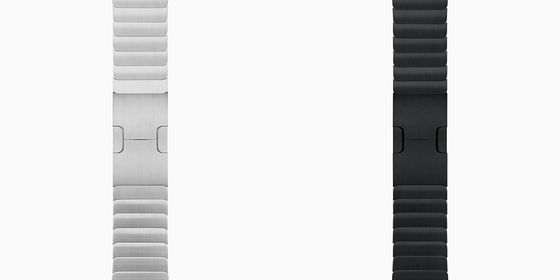 In addition, there are three bands for models created by Apple with Hermes. Apple × Hermes' Apple Watch knows what kind of terminal you are reading the following article.

Apple announces new model of Apple Watch with Hermes & adds new colors - GIGAZINE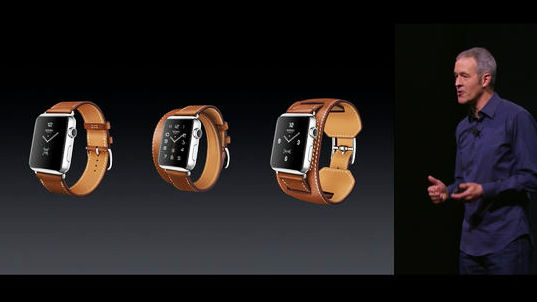 Apple Watch's main unit price is the cheapest one set with 38mm Apple Watch Sport Sports Band or Woven Nylon, which is a tax of 36,800 yen. This will be a price reduction of 6000 yen from the initial release. On the other hand, the cheapest model of the cabinet made of stainless steel with Apple Watch is a set with 38mm sports band or woven nylon, but this is changed from the initial price of 66,800 yen, excluding tax There is none.