Kodansha, the city information magazine "TOKYO 1 week" and "KANSAI 1 week" are closed on occasion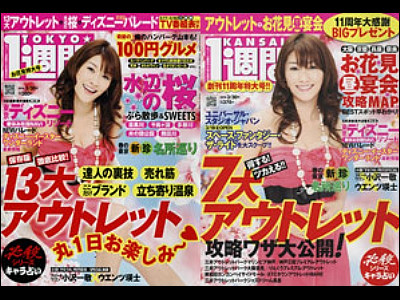 It is now clear that Kodansha's city information magazine "TOKYO 1 Week" and "KANSAI 1 Week", which is famous for publishing gourmet information, excursion information, shopping information, etc. related to each city, is closed on occasion.

Although it was a magazine that has been more than 10 years since its inception, it seems that it was not able to compete against the rise of free paper and the Internet.

Details are as below.
"TOKYO 1 week" It is closed on June ... Kansai version also: Culture: Society: YOMIURI ONLINE (Yomiuri Shimbun)

Current affairs dot com: "TOKYO 1 weeks" and other holidays = Kodansha

"TOKYO 1 week", "KANSAI 1 week" closed holiday, Kodansha company nettrous and so on - MSN Sankei News

According to the Yomiuri Shimbun news agency, news agency news agency, Sankei Shimbun news release, Kodansha is saying that it will be closed on June 8 issue issue "TOKYO 1 week" and "KANSAI 1 week" released every other week.

"TOKYO 1 Week" was published in November 1997, 330,000 copies, "KANSAI 1 Week" was published in March 1999, 350,000 copies, each of which issued more than 300,000 copies at the time of its publication It is said that now each was depressed to about 80,000 copies.

Although it is a background that was suspended, the public relations office of Kodansha points out the drastic change of the media environment including the Internet and the change of the lifestyle of the reader.

The TOKYO 1 week official Twitter has touched on this subject, and we are going to deliver it in full with hidden balls till the end with all the power at the editorial department.

Twitter / TOKYO ★ 1 week: It is another number 5. Because we will build up the editorial department's total power, ...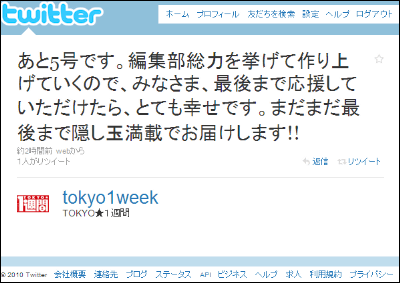 The official site of "TOKYO 1 week" and "KANSAI 1 week" is from the following.

Web ★ 1 week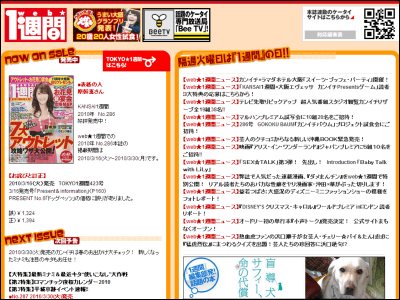 in Note, Posted by darkhorse_log