Three companies, Nikkei, Asahi, and Yomiuri launched a news site "Shinsea Aratade"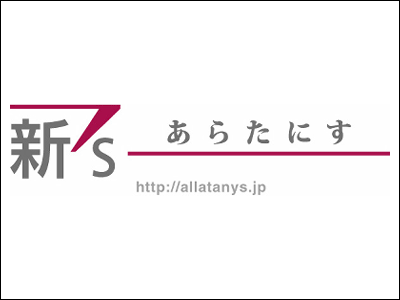 The three companies, Nihon Keizai Shimbun, Asahi Shimbun, Yomiuri Shimbun, etc., can compare the news reported by each company News website "New s NewWe opened today.

It is said that full-scale service starts at 7:00 am on 31st January tomorrow.

Details are as below.
New s news (Nikkei, Asahi, Yomiuri)

According to this page, "Shinsea Aratanasu" that was opened this time is a report on various incidents, problems, and events occurring in the world by companies of the Nihon Keizai Shimbun, Asahi Shimbun and Yomiuri Shimbun It is said that it is a "newspaper navigation site" that will convey more intelligible and more interestingly by integrating or comparing the value of editorials and critiques while widely providing it.

As contents, "one side that compares", "society side that compares", "editorial commentary" etc. are prepared, so that one event can be understood from a multilateral point of view.

In addition, three companies have reported coverage at the same time.

Asahi.com: Asahi · Yomiuri · Nikkei Yomiurabe website, opened on 31th morning - Society

Nikkei, Asahi, Yomiuri Yomiguraba website "Aaratasu" opened on the 31st

The site of Nikkei · Asahi · Yomiuri "Aaratasu", opened on 31st: Society: YOMIURI ONLINE (Yomiuri Shimbun)

Mainichi Newspaper's news site "Everyday jp", Sankei Shimbun's"MSN Sankei NewsWhere is the future trend of the future?