JT Beverage using all domestic raw materials "Japanese material studio ichigo" tasting review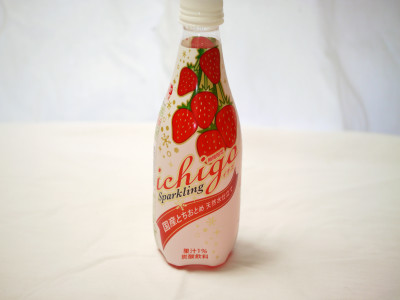 Since JT Beverage was releasing "Japanese material factory ichigo" as the third series of "Japanese material factory" series sticking to making it based on domestic raw materials, I bought it and tried drinking. Previously"Japanese Materials Studio Rice-making" jointly developed with Ozeki BreweryIt was, but this time it was carbonated drink of orthodox strawberry.

Review from below.
Japanese material studio series third volume! "Ichigo" carbonated drinks material workshop "ichigo (strawberry)" to produce the party season gorgeously New release for the limited time from December 7 nationwide

Japanese material studio ichigo (strawberry) | JT Beverage website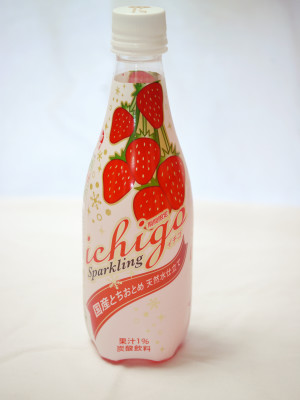 Domestic productionTocho TomeUse natural water tailoring.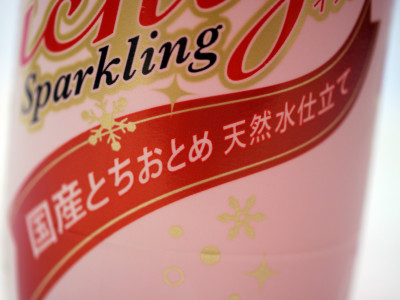 We are committed to using raw materials only domestic manufactured goods.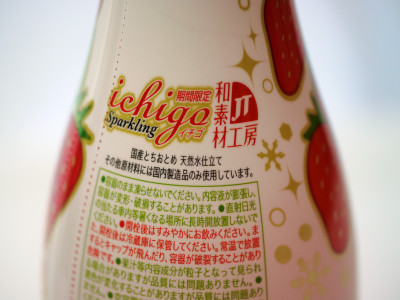 By the way the raw material is like this.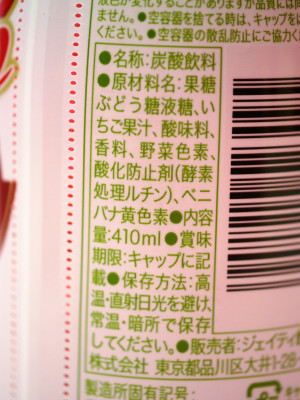 44 kcal per 100 ml.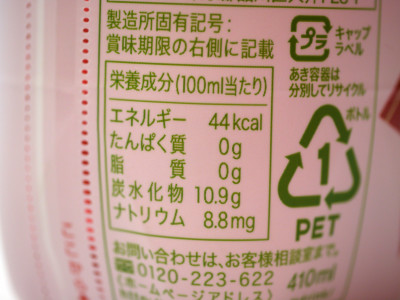 It looks like a deep pink color.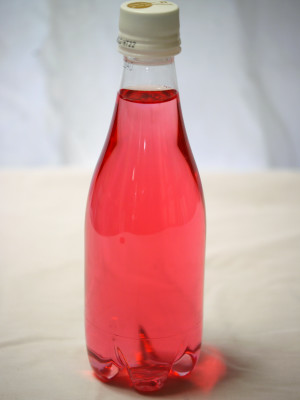 I poured it into a glass. Truly, the taste is not like a strawberry, but the scent is a strawberry. The taste like thinning the strawberry syrup of shaved ice, the impression that the elongated primary color jelly in the candy shop was like this. It is a drink in the 21st century, but it is an item that feels Showa.