Ten years of hardship, Scissorhands type hair cut guru invented a special scissors "Clawz" to wear at the fingertip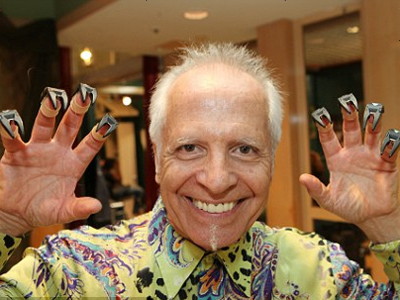 Tim Burton directed director of 1990 whose hands are scissors' artificial lovers in love with human daughter Kim "Scissorhands"Still has a high popularity, and many people see this movie every Christmas season.

Inspired by its Android Edward Scissorhands (Johnny Depp), a hook-like blade to wear on your fingertipsClawzThere is a hairdresser who invented. I got the idea in the latter half of the 1990s, the prototype was completed in 2001. It seems that it took a few more years to be able to master it as it is, but now he is skilled until he can cut hair with the speed of ordinary scissors.

Details are as below.Edward Scissorhand-style cutting-edge 'Clawz' to revolutionise hairdressing | Mail Online

FloridaFort MyersMr. Valentino LoSauro who runs a beauty salon "Planet Hair" has 35 years of beautician history. In addition to being the owner of the skill who won the hair and stylist championships in Paris and New York, etc., the piano's arms are also quite a thing, and whether the free touch of the fingertip can not be utilized even for hairdresser's work in the latter half of the 1990s "Clawz It seems that he got the idea of.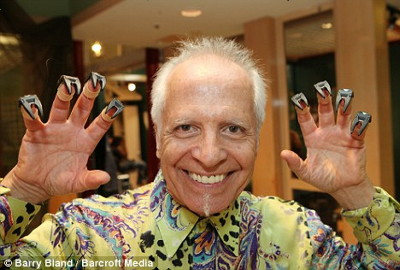 "Clawz" combining stretchable rubber and stainless steel blade. A sharp blade appears when you bend your finger, and it is suitable for cutting with hair wet. Mr. LoSauro said the cutting method using "Clawz" which was born from the idea of ​​incorporating music nature into hair stylingBear bee's flight"ZAPIt is said that it is calling with a song title such as "It's a transcendental skill.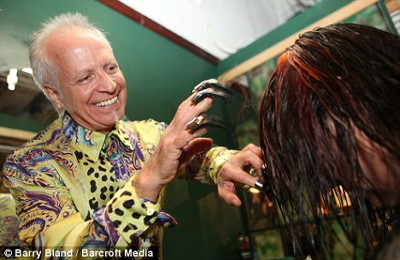 We spent about 21.5 million yen in development and about two years after development, and it seems that it took several years for skilled skills using "Clawz" even after completion of the prototype, but now she is going to have ordinary scissors It can cut at twice as fast as I was using. Many visitors to the beauty salon for the first time visit the beauty shop, spreading fingers wearing sharp claws and smiling faithlessly laughing Mr. LoSauro seems to get a little uneasy, but when the cut is over, I am surprised at the quality of the work and I am back to home with great satisfaction That's right.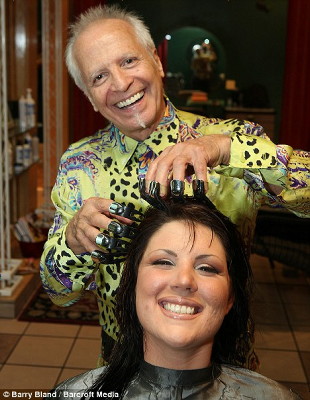 "Clawz" is about 8600 yen per piece, and it seems that 30,000 pieces have been sold so far, and it is possible that the development cost has been sufficiently recovered. By the way, LoSauro's beauty salon Planet Hair said that celebrities will visit, using "Clawz"Bon JoviThe guitaristRitchie SamboraI heard that you have cut your hair.
in Note, Posted by darkhorse_log