Will the world be destroyed in 2012, Roland Emmerich's "2012" Japan Premier event took place by coming to Japan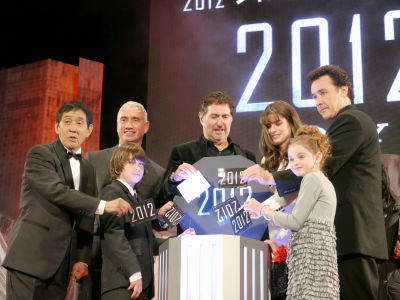 "Independence Day" in which the alien surpassing the scientific and military power of human beings attacks and the world gets into great confusion all over the world and the ice age which should originally originate in the distant future due to the effect of global warming will come suddenly Day and After Tomorrow ", the latest work of coach Roland Emmerich known as a master of disaster · panic movie"2012(In the last Thursday)"is.

"2012" is a movie about the "Maya's end prophecy" that the world ends in 2012 as the calendar of the ancient Maya who had built advanced civilization ended on December 21, 2012,A calm and usual daily life can be confirmed with sudden destruction and destruction on a certain day with the trailer.

This time, in commemoration of the Japan Premier, Roland Emmerich coach and the main cast came to Japan and an event was held to put messages sent to December 21, 2012 to the important people in the time capsule. Also, as Japanese presenters Kinichi Hagimoto, Mr. Kanda, Mr. Ehara Hiroyuki, Ueno Yukiko also appeared.

The state of luxury events is as follows.
The event was heldRoppongi Hills Arena.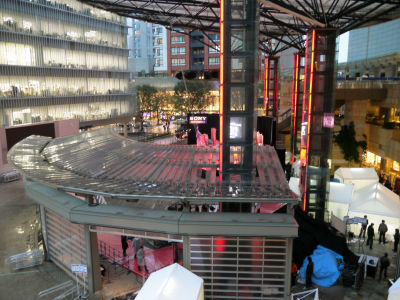 A pretty big set was assembled.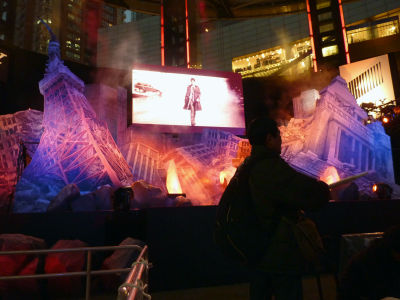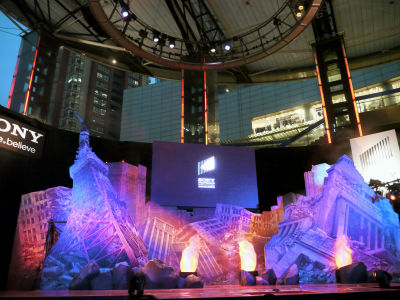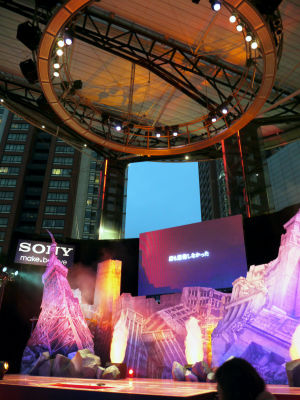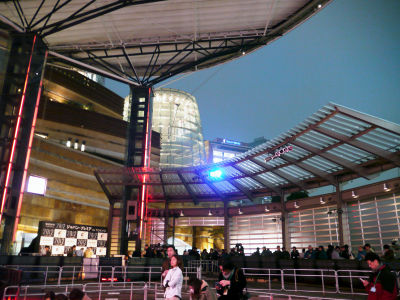 A mysterious space on the stage.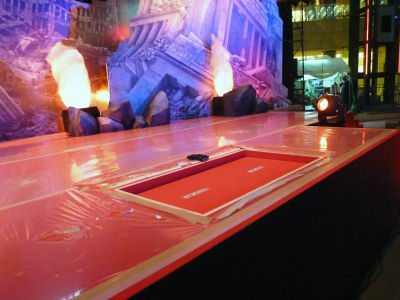 Shooting space set in the middle of a red carpet. I often see places where actors are taking pictures in front of these panels.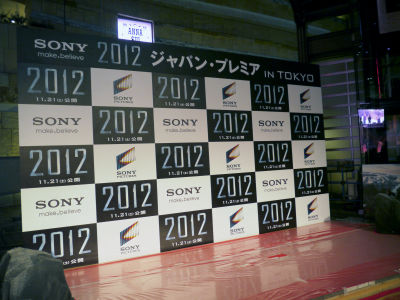 Staff in preparation.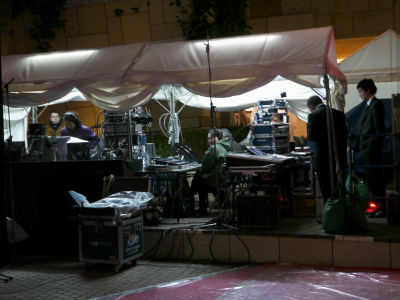 The weather is bad weather with strong wind and rain. It was as raining as if it was shooting a movie.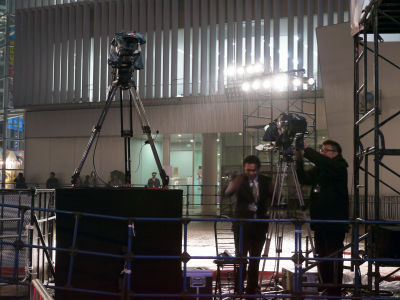 Meanwhile, a lot of fans have tried to see Cast at the beginning, coach Emmerich.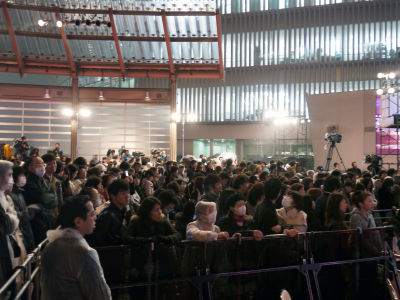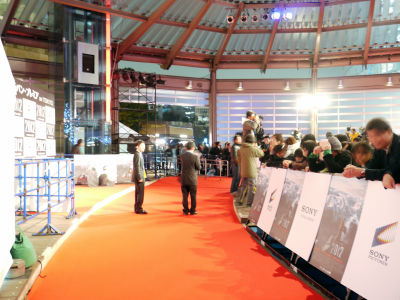 The event started at 18:40.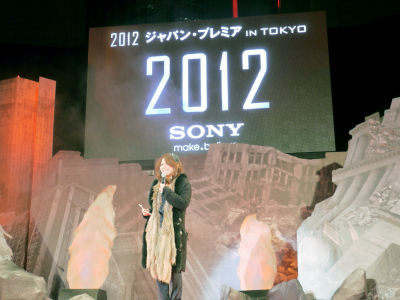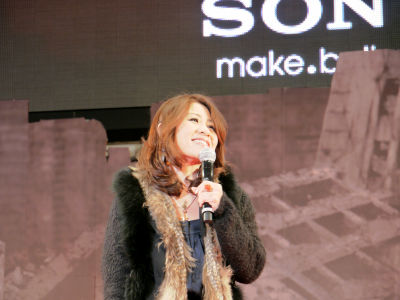 "2012" was released in North America on Friday, November 13 (Friday) to 15th (Sunday) on the weekend and earned the first appearance with box office revenue of 65 million dollars (about 5.8 billion yen). This number is the second-largest record after the same Emmerich's "Day after Tomorrow" (68.74 million dollars) as a disaster film, the world record will be $ 225 million (about 2 billion yen) Information introduced that was introduced, first became the appearance of a Japanese presenter.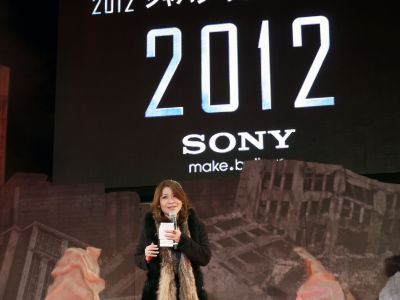 I walked by having an umbrella from a distance ...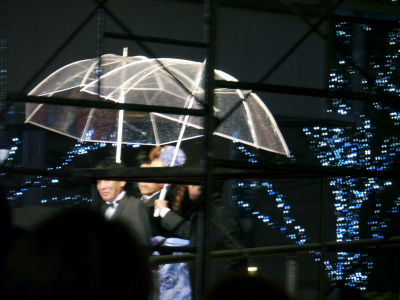 It is Mr. Kinichi Hagimoto and Mr. Kanda.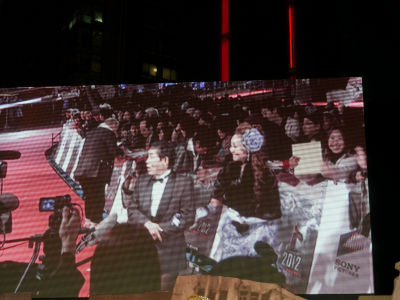 In addition, Mr. Ehara Hiroyuki and Ueno Yukiko appeared.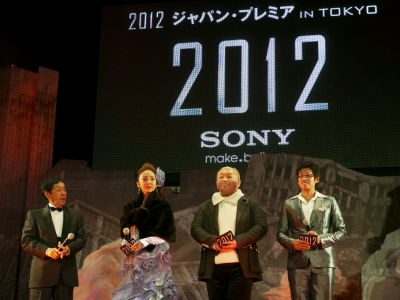 First, the presenter released the result of the voting project "If the end will come to the world in 2012 ...".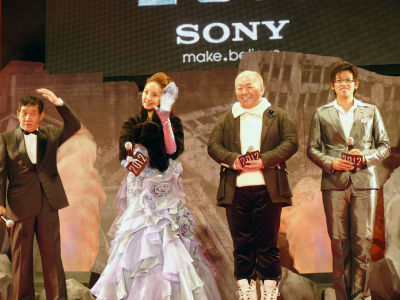 Hagimoto says "I want to leave a movie". The result is "Titanic" in 1st place, "Departures" in 2nd place, "To the sky of Shawshanks" 3rd place. Others seemed to have voted for 'Roman Holiday', 'E.T.', 'New Cinema Paradise', etc. It seems that there were many people who wanted to leave the movies of the moving series.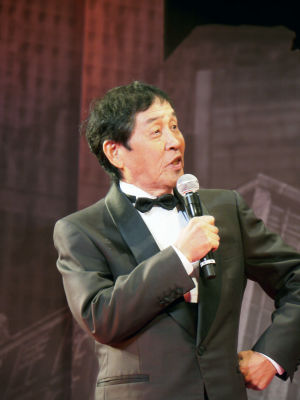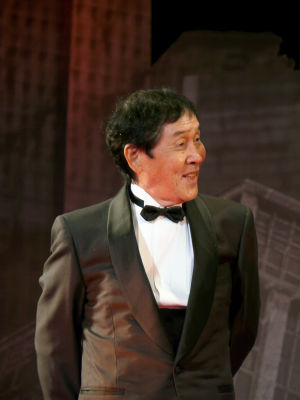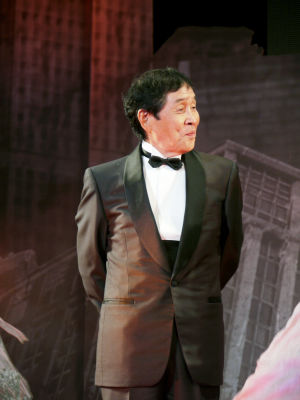 From Kanda Uno, "Book wanting to leave" was announced. "Harry Potter" in 1st place, "Bible" in 2nd place, "Norwegian Wood" 3rd place, and "Others" The Little Prince "" Kokoro "" Doraemon "entered.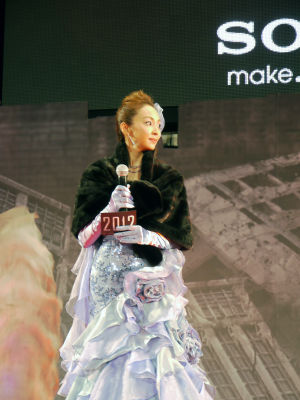 By the way, I was wearing a pretty nice dress this evening, but it was a shame that I was wearing my outerwear because it was cold.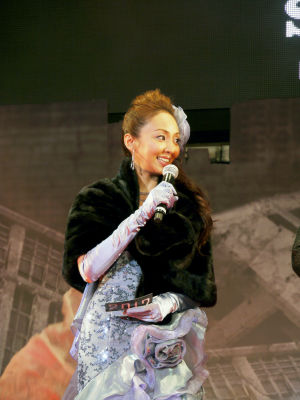 Next, Mr. Ehara announces "music he wants to keep". The first place is "Michael Jackson's song", the second place is "Beatles song", the third place is "Carpenters song", others "Only one flower in the world" "Mozart" "Southern All Stars" It seems there was. As expected, King of Pop selling 750,000 copies in the world.



Finally, Ms. Ueno announces "Who wants to stay with me at the last time?" The first place is "lover, a favorite person", 2nd is "family (husband, wife)", 3rd place is "family (parents)". Is it because the respondent was young because the lover was above the family?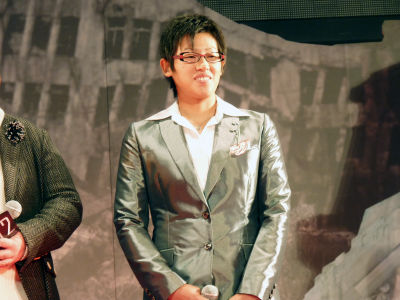 Time capsule appears on the stage. It is a preference to put "message to important person who celebrated December 21, 2012" in this capsule.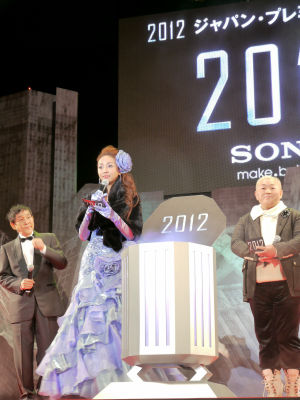 Kanda Uen said in a message to Darling (husband), "It's been five years since we got married, I wonder if you understand each other better than before, I love you more, much more as a couple I am sorry to hear from you.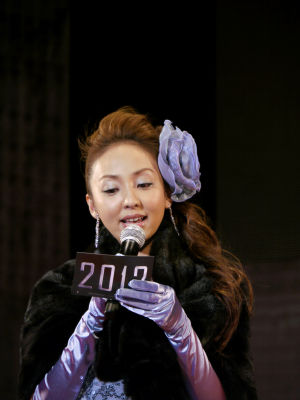 Mr. Ehara wrote a message to the earth, all people, and my beloved family who nurtured him. "I am happy when I am caught up in this earth, nurtured by many people, and I meet my beloved family, I have been unable to make it in my mouth, but I forget to tell everyone an important word. "Thank you, thank you for everything."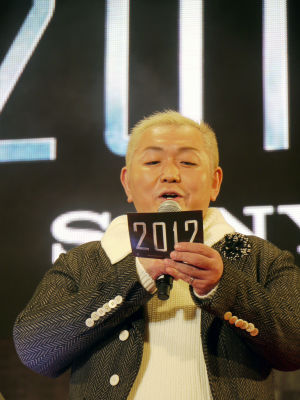 Mr. Ueno told my parents, "Thank you for giving me dad, mom, me, and thanking many people who made me a game called softball."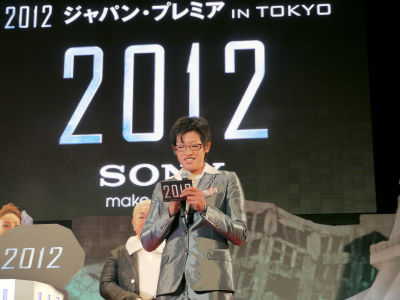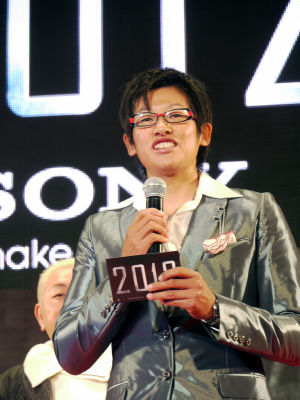 Mr. Hagimoto will be present with the cast staffs after this, so the announcement came later.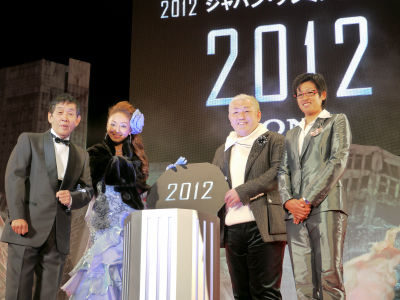 So, the Japanese presenter is sent off once. Then, a black painted car came to the venue from Roppongi Keiryozaka ... ....

John Cusack who played the role of the leading character Jackson Curtis appeared from inside.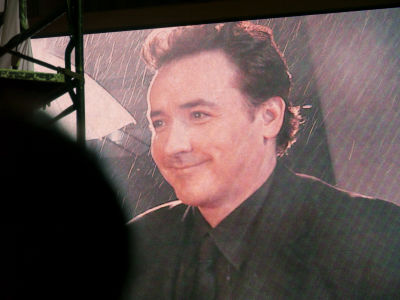 Respond to voices calling for fans' signs, taking pictures together.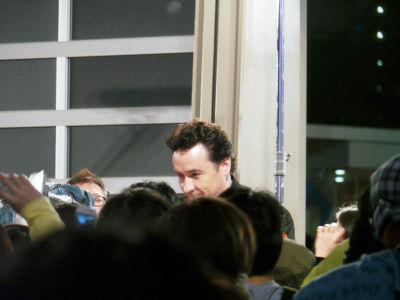 Because I am tall, I can tell where I am barely. You can see only the head near the right side of the screen, around the bottom of the collection sound microphone.



Next, Amanda Pete who is a former wife Kate. It is hidden behind the people wave and can not be seen, confirm the figure on the screen.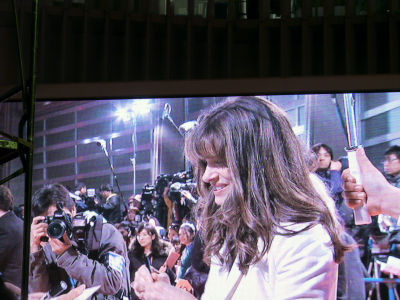 In addition, coach Roland Emmerich, Liam James of the role of children, Morgan Lilly, Harold Closer of the producer also appeared. Director Emmerich responded to the sign for quite a while and the voice called "Roland!" Was flying.



"I am thankful to everyone for supporting us today, thank you very much for having me staying in the rain today," said Emmerich, who greeted me.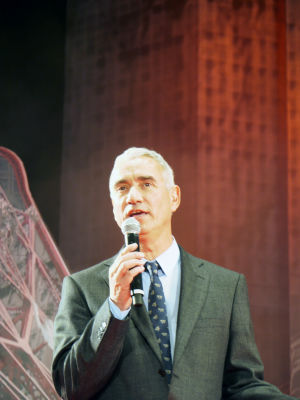 "I need a best friend and a person who will help me, for movie making.This person is special to me because he is a joint writer and a composer and a close friend," Emmerich The director introduces Harold. To this, Harold returned "Thank you, I introduced my introduction very much."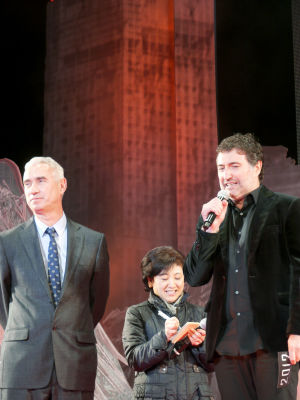 Then Amanda is on the stage.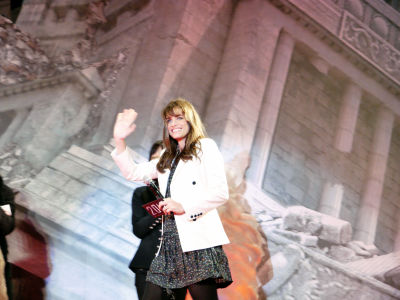 I heard that he came to Japan for the first time and said, "I am very happy to be in Japan. Thank you very much for coming in the cold, I love you so much, I love you movies I am hoping for it. "



Liam says, "Hello everyone, I'm glad I could come to Japan, I think that I was lucky that I really came, probably I could not come here without a manager," A slightly embarrassing comment.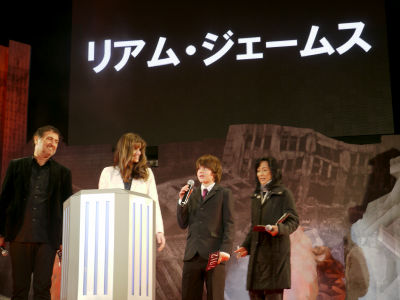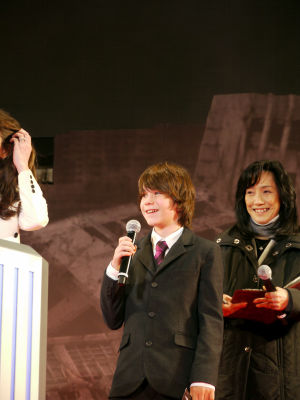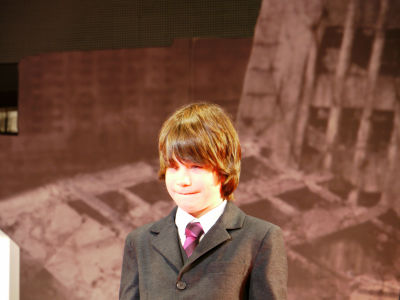 Morgan talked quickly "I am really glad that I came to Japan with everyone, please watch all the movies and have fun!" The crowd got "cute" and impressions were missing.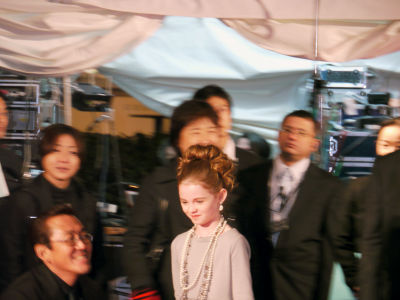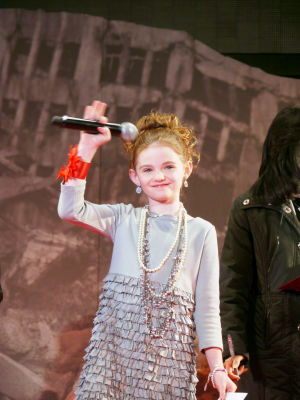 It was John who finally entered.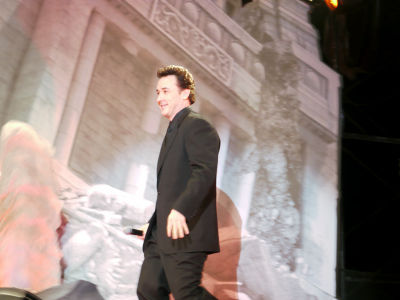 "Hi everyone in Tokyo It is a lot of pressure to come out after Liam and Morgan (they were great cheers), but with what we came and all of you with a hot feeling Tokyo will be the last event, but I am pleased that I was able to come here in such a nice shape.Please enjoy all the movies by all means.They made by heartblood pouring Since I am a movie, I'd like you to support me, "he concluded his greeting.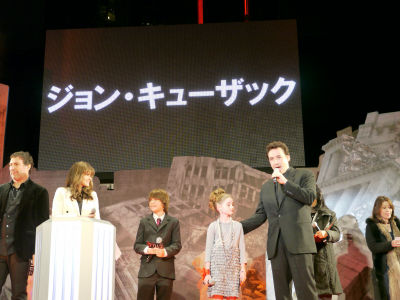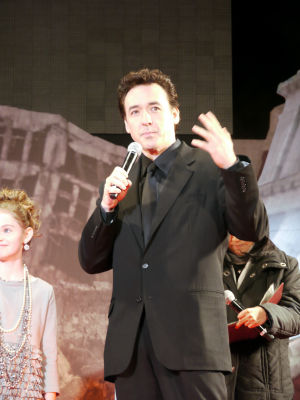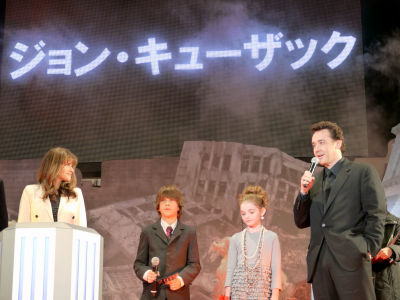 Family + director + producer group.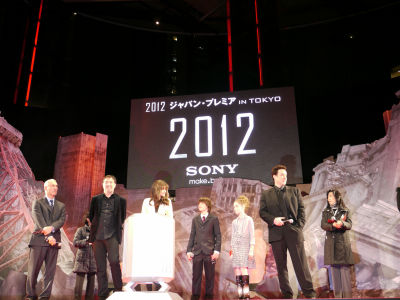 Of course, they also put messages in the time capsule.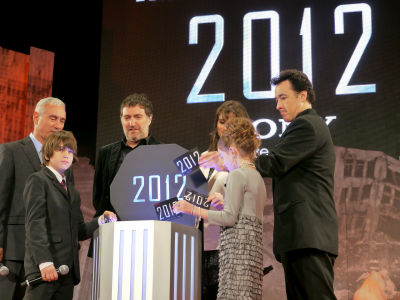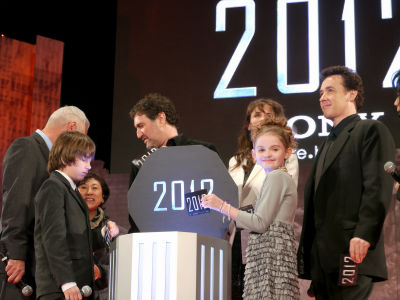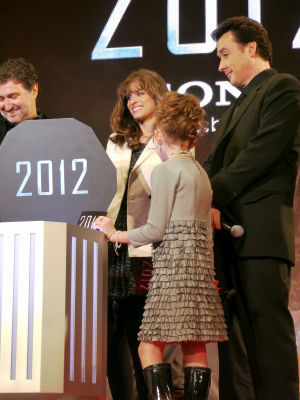 Sne and Kin appeared there.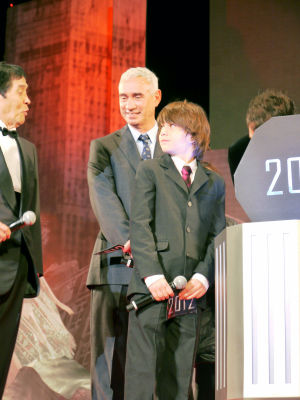 I wonder what kind of message to put in, "Grandma! Let's think about a bit! It's a side dish of lunch boxes, every day is plum picked everyday." "But I changed the position of Umeboshi, but ......" It seems he decided to introduce a gag.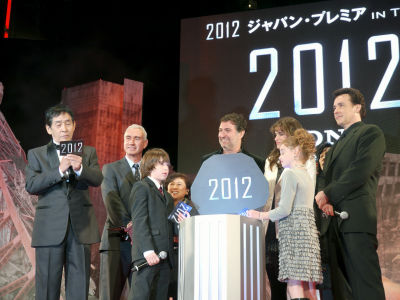 I'm so happy that gags took us to cast.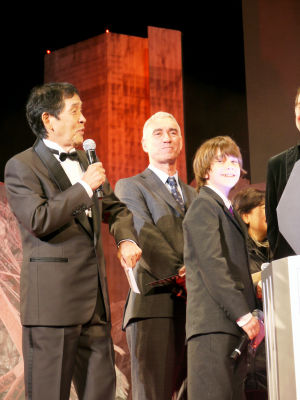 Director Emmerich wrote a message saying, "I'm skiing in December 2012 and I'd like to ski with my faver in the winter of 2012," Harold has two people "My love is with you, no matter where I am, no matter where I am, Amada from President Obama" Thank you very much for the past 4 years. Please, we need you. "Liam said to family:" Everyone is a wonderful family for me, it made my life meaningful, I really love everyone, go to the universe Even my family love me so much that I can come home ", Morgan also to his family" My family is amazing, because I always care about myself. I really want to support my dreams and I really want to have fun together and respond to cheering.The affection of my family makes my life more enriched.It can not live without my family anyway. I'm really lucky to meet the privileged family and this is where I am ... ... ". John 's thing is "Mother, done!" It seems that this is a message that you can understand by watching a movie.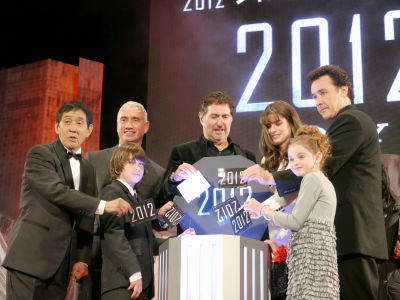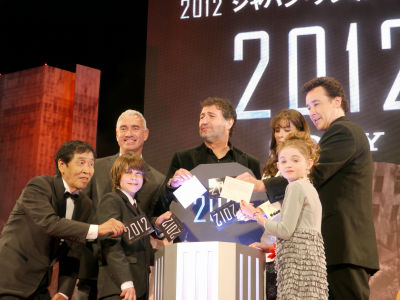 With such a thing like this, the event will be the end time in the blink of an eye, the cast to Japan arrives at the desert.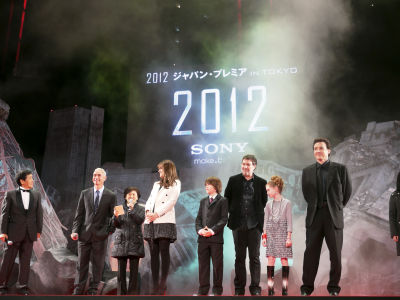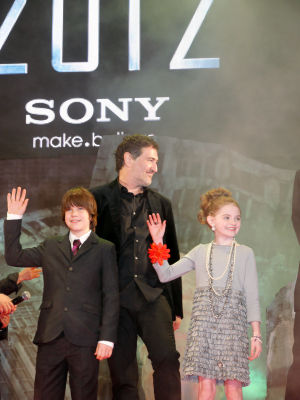 At the end, Mr. Hagimoto left the comment about the movie, but as customers are now about to watch the Japan premiere, so it is impossible to say about the content, "Even so, everyone did a lot of hard work though it is such a cold "It concludes with.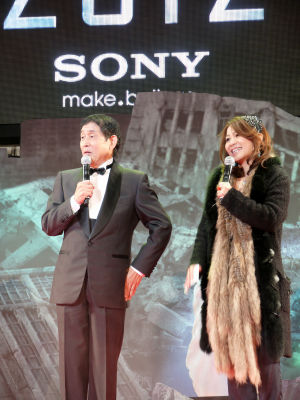 Kin also entered the desert and the event closed the curtain.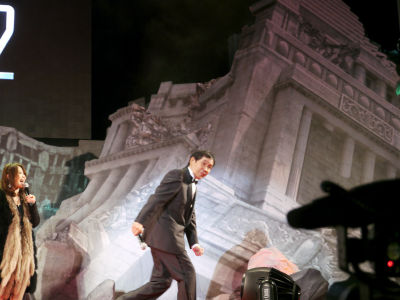 The movie "2012" is distributed by Sony Pictures Entertainment from November 21 (Saturday) to the Marunouchi Ruble and other national road shows. On November 20 (Friday), the eve of the evening is decided. Speaking of a disaster star movie, Roland Emmerich's latest work by this guy, dressed towards the end of the year as a remarkable work cuts off ahead of the end, "IUniversal · SoldierFrom the hardcore fans that I like Emmerich since the time of "From the cinema to the people who are far away from the cinema, please visit the theater by all means.