Willcom's new smart phone "HYBRID W - ZERO 3" to thoroughly explain with high resolution images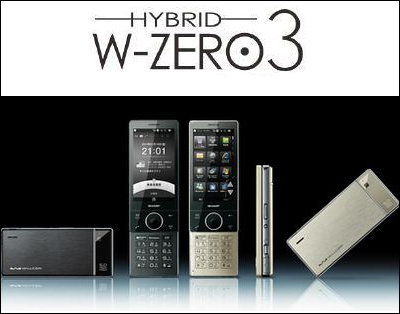 EarlierWillcom officially announced the new smartphone "HYBRID W - ZERO 3 (hybrid WW ZERO 3)" adopted Microsoft's latest mobile OS "Windows Mobile 6.5"However, this time we will thoroughly explain with high resolution product images.

In addition to the conventional PHS, by supporting both 3G (HSUPA) method of downlink maximum of 7.2 Mbps and upstream maximum 5.7 Mbps communication method, not only cleared WILLCOM's weak point of communication speed problem, In addition to being a high-performance smartphone equipped with a 5 million pixel camera, wireless LAN, Bluetooth, GPS, motion sensor,It can also be used as a wireless LAN router like e-mobile's "Pocket Wi-Fi"And it is a nice model for mobile users.

Also, movies actually touching "HYBRID W - ZERO 3" are also released.

Details are as below.
This is "HYBRID W - ZERO 3". Noble black coloring. In the closed state, use the touch panel and the wheel-shaped cursor key "Xcrawl (Exclusive)" at the bottom. By the way, the display adopts a 3.5-inch full wide VGA mobile ASV liquid crystal with high visibility even outdoors.



It was opened. This time it is not a horizontal slide model adopting the QWERTY keyboard, but a vertical slide model adopting the ten key.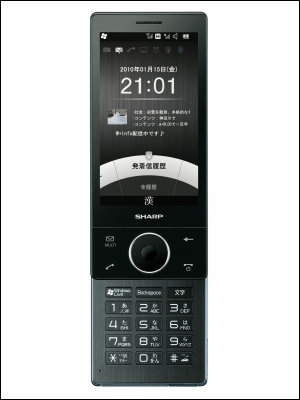 By combining the touch screen on the large screen and the familiar numeric keypad, intuitive and comfortable operability is realized.



The back is very simple. It has a 5 million pixel camera compatible with camera shake correction and autofocus. In addition to the "smile photographing function" which automatically shutters when the subject becomes a smile, "PDF SHOT" which can automatically convert images taken by the white board into PDF data, "Business card reader "" Information reader "" Column reader "and other features.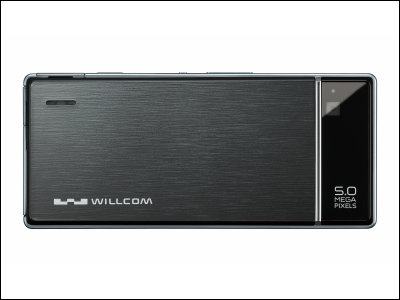 Menu Launcher is like this. One screen Up to 12 icons × 8 screens can be registered. By installing WILLCOM's original UI (user interface), such as phone book and call history, menu screen, standby screen, various setting procedures, it is said that users who use smartphones for the first time can use it without discomfort . In addition, it has an "assist function" that can easily acquire an account for using the Windows Live service.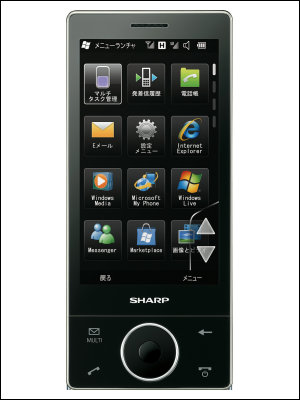 When we opened the 10 key of the premium gold model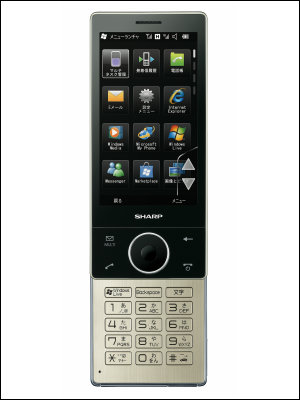 back



"HYBRID W - ZERO 3" is an application distribution site provided by Microsoft "Windows Marketplace"In addition to being able to use applications for Windows Mobile easily, as well as equipped with a dedicated key for accessing" Windows Live "with a single touch, you can use photo service provided by Windows Live and Mail, blog, messenger etc can be used easily.

And cloud service which can store various data such as contacts, schedule, music and document data saved in the main unit in the server on the net "My PhoneYou can also use it to edit data of "HYBRID W - ZERO 3" from home PC etc etc.

It is possible to watch a movie actually using "HYBRID W - ZERO 3" from the following link.

Announced 11/11 today! Movie of new smartphone "HYBRID W - ZERO 3" · · · WILLCOM | WILLCOM employee blog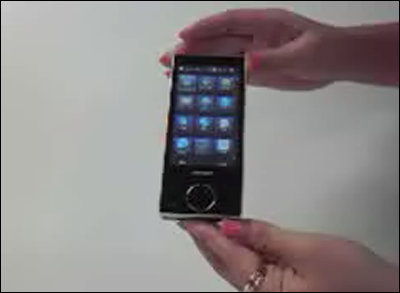 The official website of "HYBRID W - ZERO 3" is below.

WILLCOM | HYBRID W - ZERO 3

· Next article
WILLCOM 's Hybrid New Smartphone "HYBRID W - ZERO 3" Before Release Photo Review - GIGAZINE

Check out the performance of "HYBRID W-ZERO 3" which has dramatically power-up with a movie - GIGAZINE