Videos of Sony Ericsson's Xperia Android Phone in Action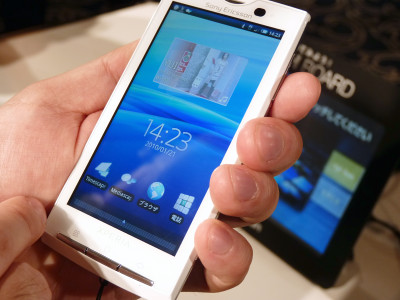 Sony Ericsson's Android1.6 smartphone XPERIA X10 was announced to be launched in Japan this April by NTT docomo as Xperia (SO-01B).

Following our pics, here's some videos. Google Street View worked real smooth on Xperia, just like PC.

Videos and pics after the cut!
Xperia(SO-01B) is based on the global model XPERIA X10. Runs on 1GHz CPU with 4.0 inch touchscreen and 8.1 megapixel camera, compatible with high-speed HSDPA/HSUPA communication.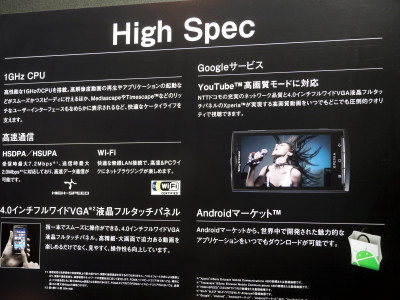 "Timescape" feature offer seamless environment to interact with your friends via text, phone call, IM, SNS, every mean of communications.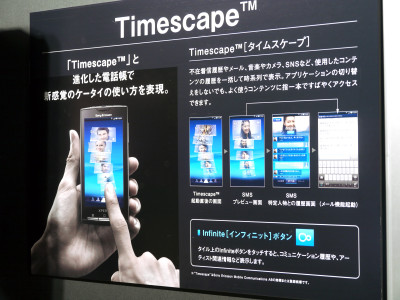 Advanced face recognition allow you to call or text your friend by tapping their picture.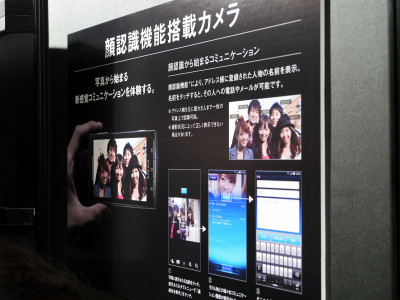 "Mediascape" allows seamless media hopping. For example, you can browse the artist's info online by pressing the "Infinite" button while listening to a song.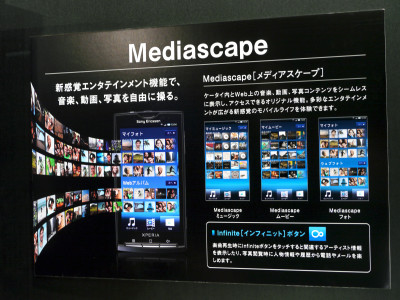 Transfer music, video and pics from your PC to Xperia via Sony's Media Go.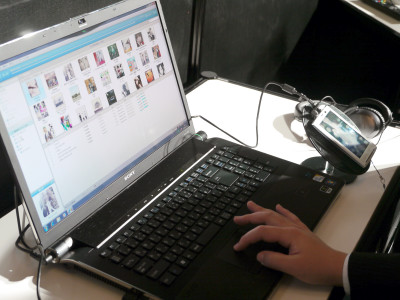 "Timescape" and "Mediascape" in action.
YouTube - Mediascape and Timescape on Sony Ericsson's Xperia


Xperia(SO-01B) features POBox Touch 1.0 Japanese input assist.


Text input on qwerty keyboard interface with predictive text. The key most likely to be typed next will be enlarged so there's less chance of mistype.
YouTube - POBox Text Input on Sony Eriucsson's Xperia


Ten-key input.
YouTube - Ten-key POBox Input on Sony Ericsson's Xperia


We also tried Google Street View.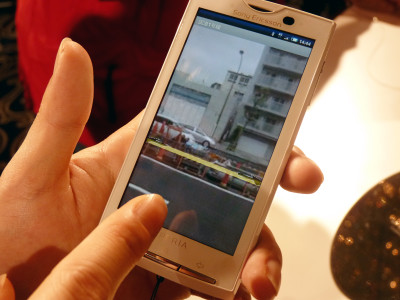 Swift and smooth, with 1GHz CPU and high-speed communication.
YouTube - Google Street View on Sony Ericsson's Xperia


(Japanrese)Xperia (TM) :: Product :: NTT docomo

Related Posts: Looks Delicious! Chocolate-like Cell Phone "SH-04B" by NTT docomo - GIGAZINE

Wooden Cell Phone "TOUCH WOOD" by NTT docomo: CEATEC JAPAN 2009 - GIGAZINE

All NTT Docomo's Winter 2009/Spring 2010 Model Cellphone Handsets Vol. 1/3 - GIGAZINE

All NTT Docomo's Winter 2009/Spring 2010 Model Cellphone Handsets Vol. 2/3 - GIGAZINE

All NTT Docomo's Winter 2009/Spring 2010 Model Cellphone Handsets Vol. 3/3 - GIGAZINE