When Sony's "PSP 2" appeared in 2010, it achieves processing capability close to graphic board for PC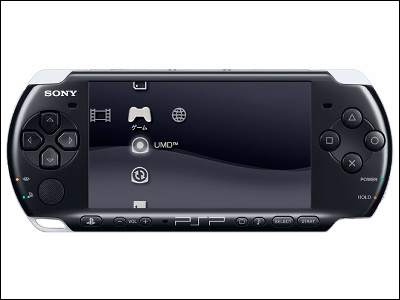 Nintendo is planning to release itNext-generation "Nintendo DS" will be a model with NVIDIA's Tegra processor that also supports HD movies and high-quality gamesWe announced that the information that was revealed last week, but this time Sony's "Next Generation PSP (PSP 2)The information on the information was revealed.

The next-generation PSP is expected to appear in 2010, and said that it realizes the processing capability close to the graphic board for desktop personal computers.

Details are as below.
Exclusive: Sony PSP 2 arriving in 2010, features PowerVR SGX 543 graphics - Bright Side Of News

According to this article, Sony is planning to release a portable game machine to be called "PSP 2", which will be the next generation of PSP, in 2010. It is said that the performance of the current model PSP series is getting obsolete, and the development of "PSP 2" has already been tackled from 2008.

It is spec of "PSP 2" which is worrisome, it is supposed to adopt "SGX 543 MP 4" which quad-coreed "graphics chip called" PowerVR SGX 543 "developed by Imagination Technologies of the UK, drawing with the operation clock number at 200 MHz It is said that the capacity will be 133 million polygons per second and the fill rate will be 4 gigapixels per second.

This performance is based on NVIDIA's graphic board "GeForce 8600As it is said to be comparable to PSP 2, it seems that PSP 2 realizes very high spec.

By the way, we are wondering when it will be released around 2010, but it is revealed that the release time will be within 12 months.
in Game, Posted by darkhorse_log