Good news for low price laptop users, AMD's new CPUs with graphics chips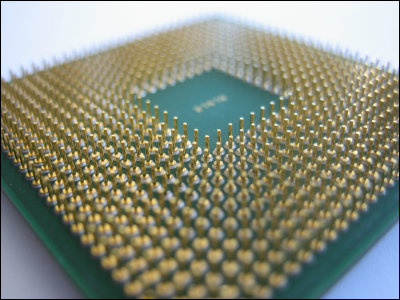 Previously at GIGAZINEAMD intends to launch a CPU for low price notebook PCs against IntelI told you the time of actual appearance has been revealed.

Also, as newly appearing CPUs are said to be equipped with high-performance graphics processing chips, it may be good news for users who are not satisfied with the graphic performance of low price laptops.

Details are as follows.
MPU for low price PC, AMD to ship business - latest news: IT-PLUS

According to the Nihon Keizai Shimbun news report, AMD president and CEO (CEO) announced that it will start shipping new CPUs for low price notebook computers.

Low price laptop computers equipped with a new CPU are said to be released in the first half of 2009, and in addition to being lower in price than before, differentiation from Intel by installing a high-performance image processing chip etc. It is said that. In addition, it is supposed to be installed on a PC of around 100,000 yen at the beginning of the release.

AMD has already acquired ATI, a leading graphic chip maker famous for the "RADEON" series,Low power consumption chipset with high vision movie playback support function etcIs it released that similar functions are also offered to low price laptop computers?