Finally you can play 3D games and high definition movies with low price mini notes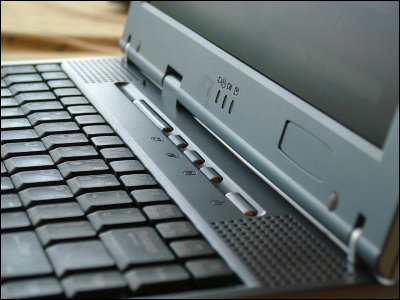 The other day GIGAZINE AMD for low price laptopsIntention to release CPU with graphics processing chipWe announced the integration platform that makes it possible to play 3D games and high definition movies with a new low cost laptop.

Details are as follows.
News release VIA, Hi-Def (Hi-Definition) realized in small space - VIA Technologies, Inc.

Hewlett-Packard's low price notebook computer "HP 2133 Mini-Note PC"According to the release of VIA which supplies a complete set of CPUs and chipsets, it seems that we have newly developed a platform that can be incorporated into low-priced laptop computers.

The new platform is called "VIA Trinity" code name, it is a combination of VIA processor, integrated digital media chipset and S3 Graphics Chrome onboard graphics accelerator.

This supports DirectX 10.1, OpenGL graphics architecture, HDMI output with low price laptop computers and low price desktop PCs, plays high definition video in the format of H.264, MPEG - 4, VC - 1, WMV - HD It will be possible as well.

It is a very dreamlike platform, but when will low price laptops adopting this platform be launched? It is a very worrisome place.