The world's largest bread and butter pudding made with 1000 bread buns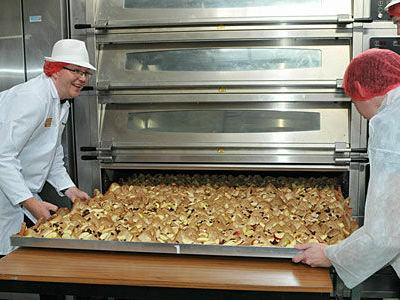 Bread and butter pudding is a pudding made with bread and butter, which is popular as a traditional English sweet but it is said that the world's largest bread and butter pudding was produced in the UK in the UK .

It is not like a custard pudding that is common in Japan, but it is close to a fruit cake, but it is quite large in size and it seems to be heartbreaking just by looking.

Details are from the following.
World's largest bread and butter pudding baked up by Hovis | Metro.co.uk

This is the largest bread and butter pudding in the world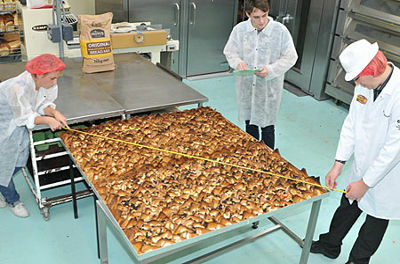 Make full use of the oven.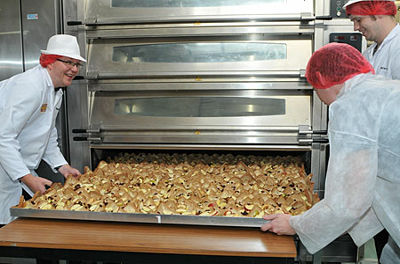 This bread and butter pudding was created to celebrate "The British Food Fortnight" aimed at raising awareness of food among young people in the UK, and seven chefs bake over 49 hours It is said that.

The size is 5 feet (about 1.5 meters) in length and 7 feet (about 2.1 meters) in width, and 1000 pieces of whole wheat bread, 70 pieces of apple, 56 pieces of eggs, half fat skim milk, low fat margarine is used It is said that it is made. Moreover, it seems that it was supposed to prepare even a special tray for this bread and butter pudding.