Review of top class watermelon of JA Ugo with MOE package designed by Aoi Nishimata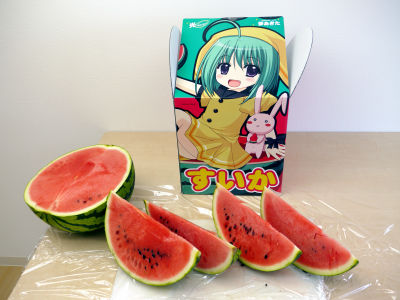 Following green tea and curry, doujin illustrator Aoi Nishimata added another masterpiece to her portfolio. Collaborating with JA Ugo, Nishimata designed a container of top-class watermelon "Yume Akita" with illustration of cute moe girl.

Read on for detail.

(JP)JA Ugo's Watermelon "Yume Akita" Cute girl's illustration by Aoi Nishimata

Comes in chilled parcel service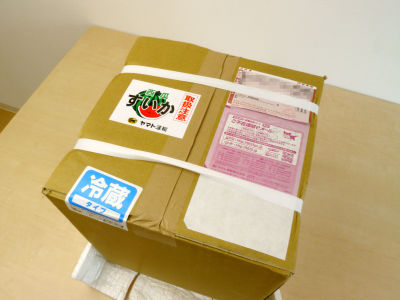 Opening the box.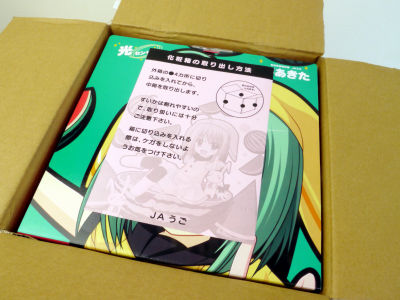 The character seems to be constructed with colors of watermelon.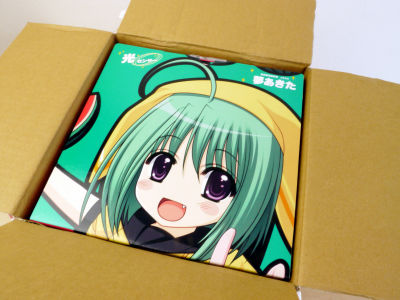 Cutting the outer box.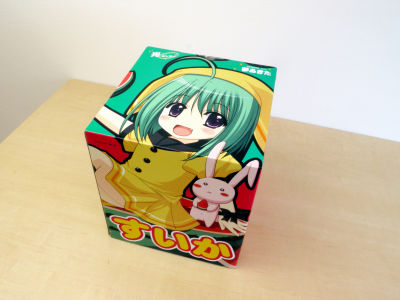 The whole picture should be like this.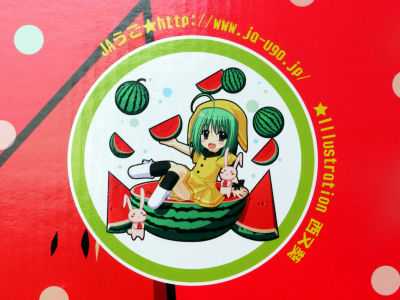 The warranty letter and serial number card with an autograph of Aoi Nishimata.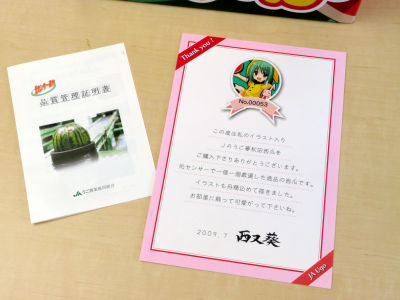 The box has cutoff line so you can use the illustration as a fan.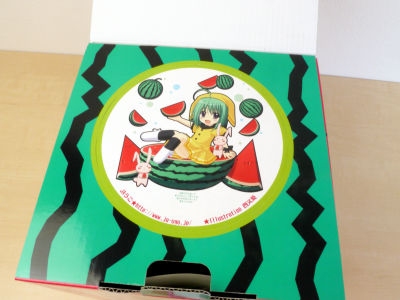 Four-panel comic telling the deliciousness of the "Yume-Akita" watermelon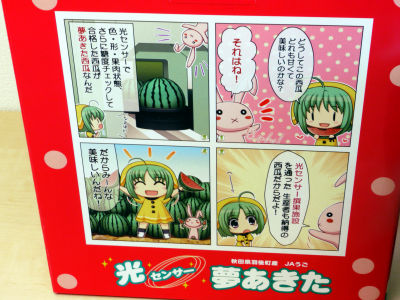 The watermelon is picked by optical sensor to check its size and sweetness.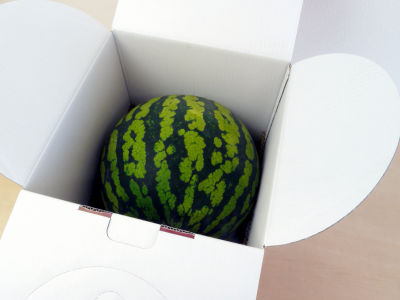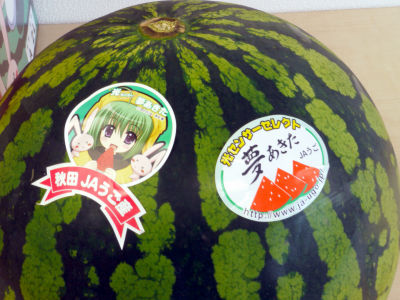 It's 2L sized(Over 15 lbs.)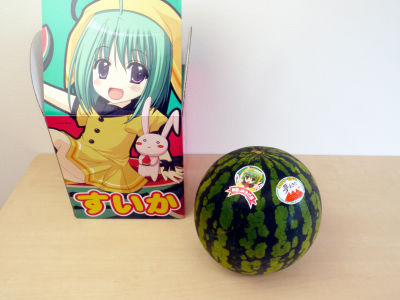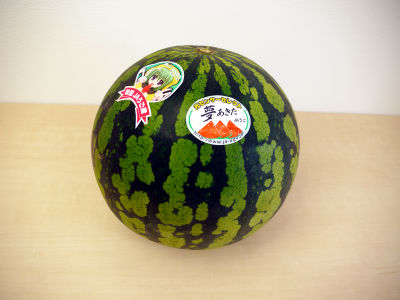 About 25 cm in diameter(about 10")


Cutting in half.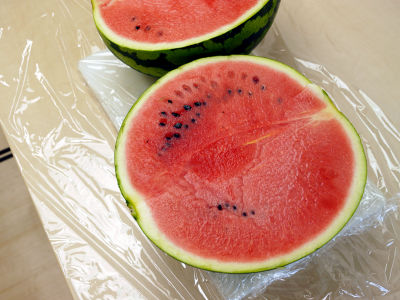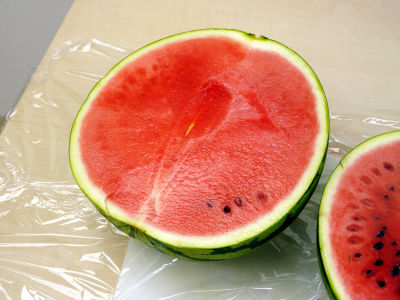 And another cutting.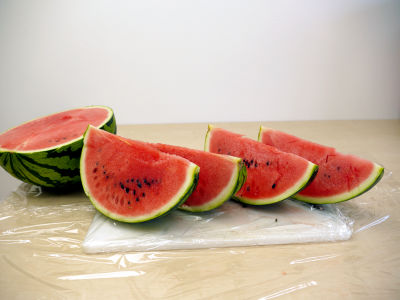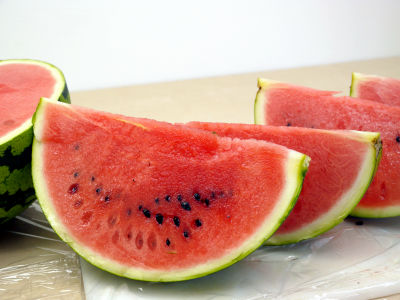 It's firm, sweet and juicy and has much edible parts. We devided the watermelon into eight but each slice is big enough to substitute a meal.

Related Post:
Delicious "Moe" Beef Curry with huge chunks of meat, in a package illustrated by Aoi Nishimata - GIGAZINE

Geekiest Refreshment ever! "Comic Green Tea" on sale Exclusively at Tokyo Big Sight - GIGAZINE