Delicious "Moe" Beef Curry with huge chunks of meat, in a package illustrated by Aoi Nishimata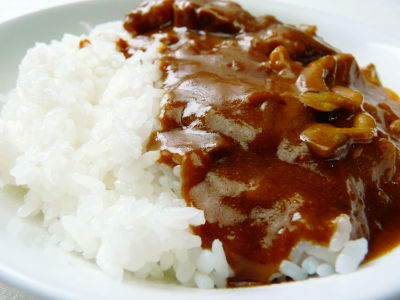 JA(Japan Agricultural Cooperatives) Ugo gained publicity for their "Moe" Akita komachi rice sack designed by popular illustrator Aoi Nishimata. This time they released a "Moe" boil-in-bag curry with local Ugo beef, in a package also designed by Aoi Nishimata.

Read on for our review with pics.
Our mail-order arrived in a box, with a message from JA Ugo saying "We'd like to reflect your opinions on our further projects. Feel free to contact us."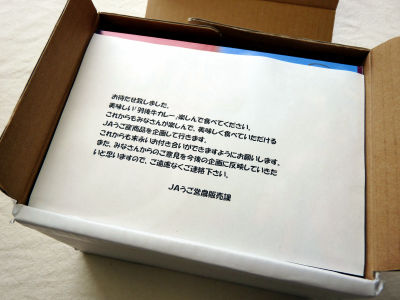 We've ordered 3 boxes (contains 6 packs of curry) for 5,197 yen (about 53 dollars), and the shipping rate was 800 yen. A little pricey.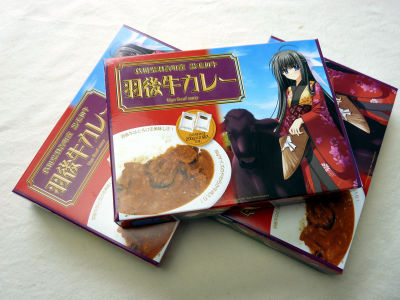 This is the "Moe" package.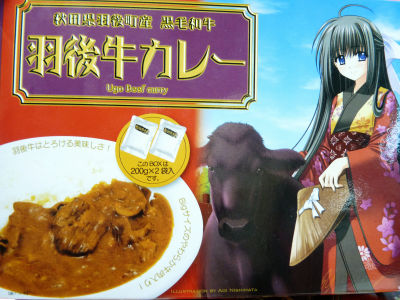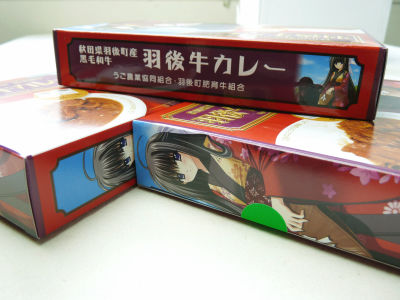 "Big Soft Beef! Ugo Beef is meltingly delicious!"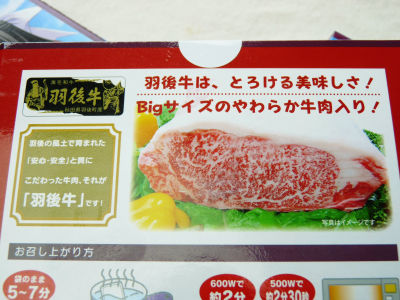 Microwave 2 to 2-and-a-half minutes, or boil for 5 to 7 minutes.


Two bags of boil-in-bag curry and a drip mat(one of three types) comes in a box.


We ordered three boxes and luckily got all three kinds of drip mats.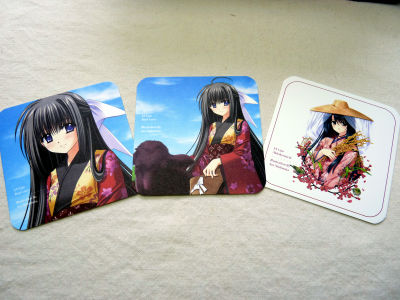 Let's cook.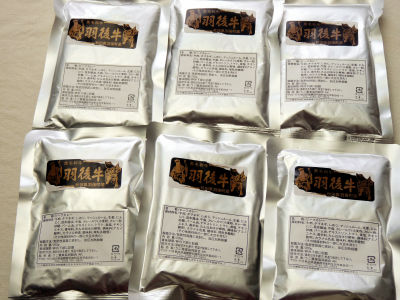 In this case, all you have to do is to heat it in boiling water.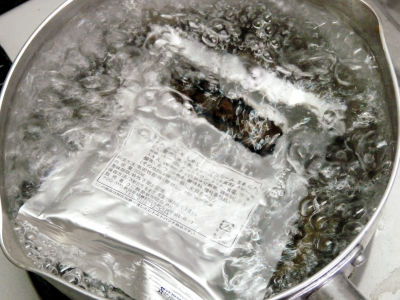 And pour it on boiled rice.


Huge chunks of meat. Quite tasty, and so soft you can easily cut them with a spoon.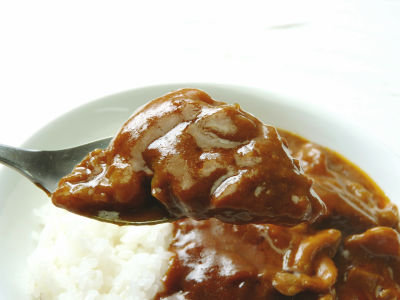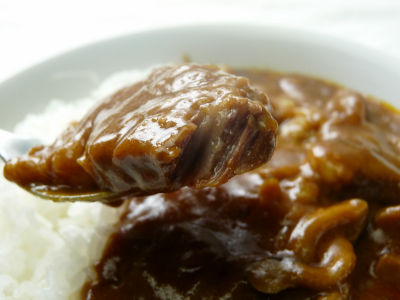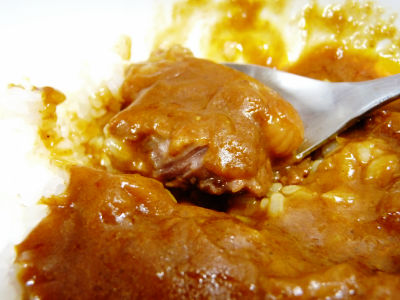 Mushrooms adds variety in texture.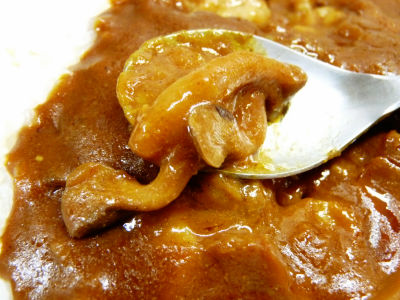 Curry is one of the most beloved soul foods in Japan and there are motley boil-in-bag curries available, from cheap and popular ones to luxury upmarket products. This curry tasted quite good and seems to be using quality ingredients, one of the most satisfying boil-in-bags. The curry sauce was spicy but tender, just hot enough without killing the taste of meat.

If you haven't tried Japanese curry yet, you should! by all means.