Ace cook "Chow deep-frying ru curry udon" bare bread curry flavor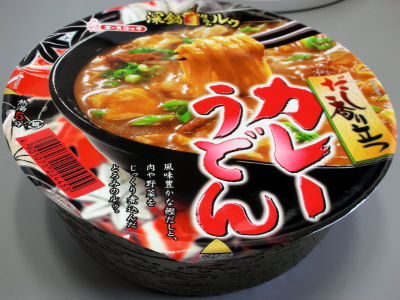 I bought Ace cook "April 2 launched Rukuro Udon". About six months ago, a product called "Ryousashi soup with rice dish and curry noodle with curry udon" came out, but the next one seems to be "curry udon soup scenting". I did not understand the fragrance with curry, but the taste was firmly effective.

Details are as follows.
The contents are 3 bags. It seems that powder soup should be dissolved well enough to melt it.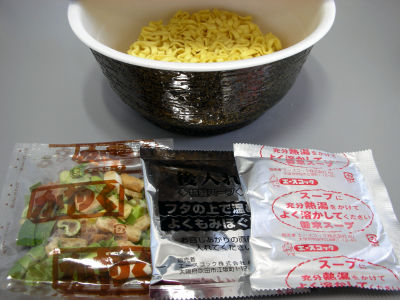 Put the powder soup quickly. There are considerably green onions.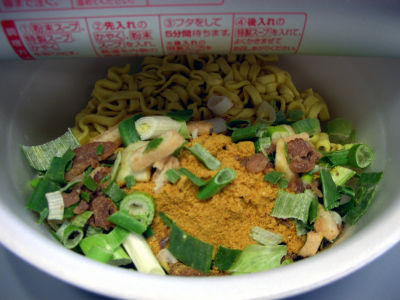 Wait for 5 minutes with hot water.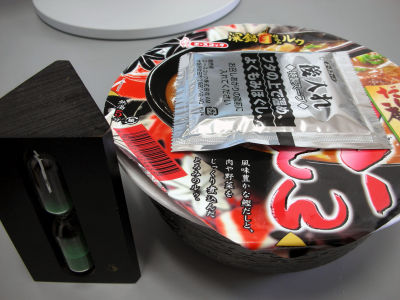 I just opened the lid.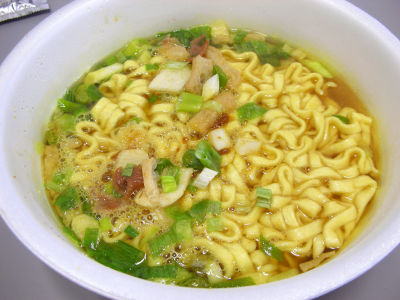 Fill the liquid soup after it got well. It's amazing color.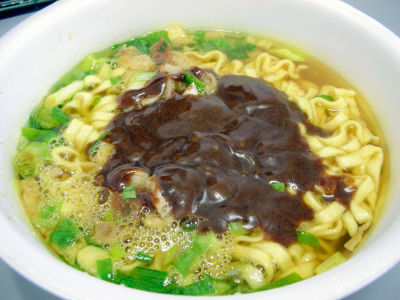 It turned out to be mint.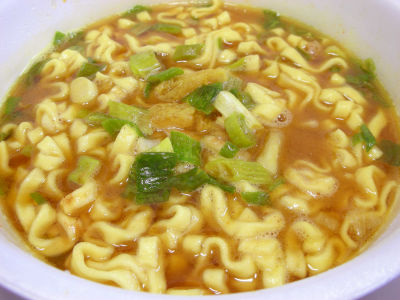 Although it looks extensive, the taste is also quite heavy, the soup is spicy and rich. This sort of complaints say that this rug is steadily taking a stick is showing, it is a pretty good impression. The sin is often tangled with thick noodles. The ingredients were simple, meat, raised and leek, with large amounts of green onions. Although there was no complaints, the meat was small one by one and I could not understand where I went. I would like you to improve some more.